Valmet Continuous Reliability Improvement Agreement
The Continuous Reliability Agreement is designed for equipment that is of high value and critical to production. Most equipment failures are random; this program is predictive, thus proactive. The emphasis is on doing the right work at the right time to maximize equipment reliability.
Benefits
Improve reliability of key equipment in the mill.
Improve mill personnel knowledge and capabilities.
Quickly find the correct spare parts, drawings and manuals.
Increase maintenance effectiveness despite huge data.
Leverage Valmet expertise in-mill and remotely.
Use resources effectively.
Ensure high equipment availability.
Continually improve operations and maintenance.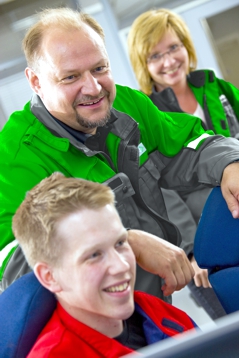 What is your situation?
Your mill personnel are knowledgeable about your existing equipment. But your existing maintenance data may not have all the details or have not been developed. The distance between your mill and a Valmet service location may be significant. Your expertise is retiring.
Further complications include new advanced equipment and controls. Your equipment is high value and critical to overall production. There is intense pressure to meet production targets. Many of the younger mill personnel have knowledge of advanced systems and desire to improve their capabilities. At the same time, you require quantifiable returns on large investments.
Agreement content
The Valmet Continuous Reliability Agreement comprises three elements:
Maintenance data development
Remote diagnostics and monitoring
Millsite inspection and hands-on training services
Maintenance data development
Valmet develops a cost competitive hierarchical preventive maintenance task list in Excel format to be imported into your Computer Maintenance Management System (CMMS). This includes spare part criticality analysis, document links to maintenance data and equipment criticality analysis.
Equipment hierarchy
Preventive maintenance tasks
Preventive maintenance tasks linking: machine manuals, drawings and bill of material data
Maintenance routes
Operator care routes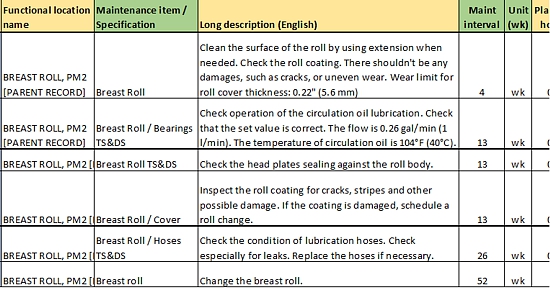 Remote diagnostics and monitoring
Valmet Industrial Internet (VII)
VII includes the Valmet Performance Center which provides on-demand expert support, remote monitoring and optimization. Also, Asset Reliability Optimization is available which includes Valmet Paper Machine Diagnostics and Valmet Control Loop Performance.
Valmet Performance Center
Valmet remotely monitors the condition of your equipment from a Valmet Performance Center.
Remote Diagnostics can send you messages to inform you of impending issues so you can take corrective actions before the issue causes unexpected downtime.
Valmet Performance Center can send scheduled equipment health reports taht detail issues and actions to resolve.
This includes the initial connection and your choice of on-demand expert support, optimization and analytics.
Status and diagnostics are displayed on intuitive dashboards.
Mill site inspection and hands-on training services
This service provides hands-on training, finds possible problems and provides actions to solve those problems.
Detailed inspections are made of equipment during runtime and shutdown.
Maintenance tasks are reviewed and planned and a report is provided to the mill.
A Valmet Project Leader will work with you, your subject Agreement Leader, your team and Valmet personnel
They will work on and drive performance improvements and continuous reliability of the machine.
Given your personnel developments analysis, the Leader will work with you to develop a training program to improve the knowledge and performance of your personnel.
Lead the development and implementation of the:
maintenance data – preventive maintenance tasks with drawings/BOMs/manuals linked to upload into your CMMS
operator care routes.
maintenance routes – lubrication and vibration.
Develop and implement Valmet Performance Center / Valmet Industrial Internet.
Determine, schedule and work with the Valmet experts to improve your machine and personnel performance, train, solve issues and implement continuous reliability
"Other" Expert Services are:
Optimization leader to coordinate machine process development tasks, assist in reliability and process related problem solving, training and customer support.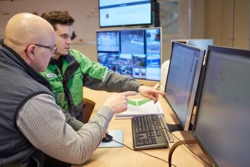 Technology optimization manager to work on process related problem solving, training and support with a focus on deepening operator paper, pulp, tissue or board making understanding from the process point of view.
Machine product line experts to participate in operation and maintenance work in areas targeted. This can include process or equipment related problem solving, sub-process optimization, training / coaching and customer support.
Hydraulic systems experts to optimize machine control functions and deepen maintenance personnel understanding of machine hydraulics, with a focus on trouble shooting and preventive maintenance, teaching correct and safe working methods and new technology.
Maintenance optimization and training specialists to work with personnel on machine maintenance and reliability development tasks, including reliability and root cause failure analysis, personnel onboarding, training and best practices support / development.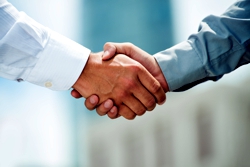 Includes mill site kick off meeting working with the customer team and Maintenance Data Development implementation at mill site working with the customer team.
Each Continuous Reliability Improvement Agreement is structured to your needs and can be modified as your needs change.
For more information on continuously improving the reliability of your machine line, contact your Valmet representative.