With six paper machines, two off-machine coaters and an annual production of 860,000 tonnes, Ishinomaki Mill is Nippon Paper Industries' flagship mill in Japan. A pulverized coal boiler provides the main source of energy alongside two black liquor recovery boilers and a biomass boiler. Its PM N6 started to produce lightweight coated paper and A3 coated paper in 2007.
Producing 1,005 tonnes of lightweight coated paper daily, Ishinomaki Mill's PM N6 is one of the largest capacity paper machines in Japan. In 2011, the mill was devastated by the tsunami that followed the Great East Japan earthquake. The mill has now recovered from the disaster. One of the mill's most recent updates was the rebuild of the PM N6 air-dryer blow nozzles in order to enhance drying capacity.
More drying capacity with less energy
The N6 machine has three air dryers after the coaters and conventional float-type air blow nozzles. There had been problems with the air dryer reaching its drying capacity limits at normal operating speeds. The sheet edges were unstable, and as the wet coating color contacted the air dryer, lumps of dried coating color caused sheet breaks and defects.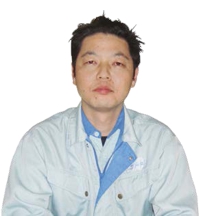 Valmet suggested installing a new type of energy sav­ing nozzle on the dryers. The target was to increase dry­ing capacity, improve energy efficiency and also enhance the smooth running of web edges inside the air dryer.
New Valmet Air Dryer Nozzle Upgrade nozzles were installed in September 2014. Expectations were exceeded, as the mill was able to double their original target of reducing the energy consumption by 10%. Hideyo Yamaguchi, Assistant Manager of the Paper Production Department at Ishinomaki Mill, explains: "The new air nozzles both improved drying capacity and decreased energy consumption."
Advanced air nozzle dryer technology
As one of the most advanced nozzles on the market, the patented Valmet Air Dryer Nozzle Upgrade permits up to a 50% increase in drying capacity compared to conventional foil nozzles, and a 25–30% increase in evaporation capacity with float-type nozzles. The innovative air nozzle dryer technology results in less energy being lost to the exhaust air and additional energy transferred to the sheet.
Energy savings through improved drying efficiency
Mr. Yamaguchi is happy with the results. "After the installation, we achieved an energy saving of close to 20% with the air dryer through improved drying efficiency. Sheet runnability was also improved, and the distance between top and bottom nozzles could be made 20–55% narrower than with the old type of nozzles," he confirms. "We are planning to continue to improve production capacity by utilizing the drying capacity improvements. We are pleased with the cooperation with Valmet on the installation."
For more information about improving your drying capacity while saving energy, contact your Valmet representative.