Valmet is pleased to be commissioned by APP OKI Pulp and Paper Mill for the delivery of the world's largest evaporation plant which comes with integrated ash crystallization.
The evaporation plant has a design capacity of 2,900 tons of evaporated water per hour and has in high load tests performed above 3,200 t/h. This is by far a world record for pulp mill single line evaporation.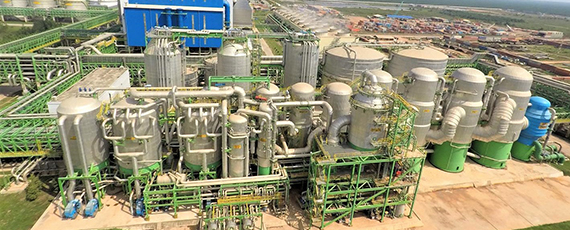 The world's largest evaporation plant at APP's OKI mill in Indonesia. The integrated Valmet Ash Crystallization plant to the right, is fully energy-integrated in the evaporation and keeps potassium and chloride at desired low levels in the mill's recovery cycle.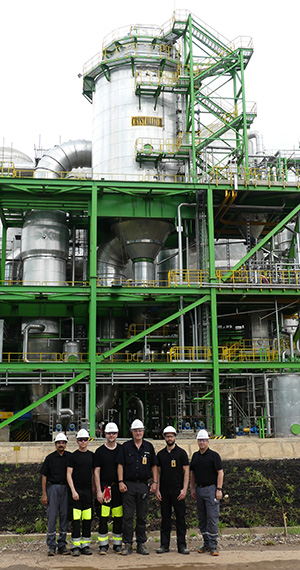 Valmet startup team in front of the ash crystallization plant
Valmet supplied the key technology for OKI Pulp and Paper Mill in Indonesia. Valmet's delivery included two pulp dryers, two biomass gasifiers, two biomass boilers, two lime kilns, an evaporation system and ash crystallization.