Valmet and Metsä Group's innovation company Metsä Spring begin the construction of the 3D fibre product pilot plant in Äänekoski, Finland. The greenfield pilot plant enables further research and development of the new wood-based packaging solution and its production process. The cooperation was announced earlier this year.
Sustainable packaging to replace plastic
The new plant will produce ready-made 3D fibre packages directly from wet wood fibre pulp without intermediate steps. The new type of more sustainable, environmentally friendly and easy-to-use packaging can replace similar products made from plastic and aluminium. Examples of such 3D fibre products are disposable plates.
"Valmet is committed to developing sustainable technology and processes and 3D fibre product pilot is a good example of that. Our position as the technology leader in board making machines gives us an excellent possibility to utilize our know-how in developing these kinds of processes. Together with our partner Metsä Spring, we are developing totally new technology to the plastic replacement area where the consumer need and awareness is growing strongly," says Petri Rasinmäki, Director, Board and Paper Machines technology unit at Valmet.
The main raw material used for the 3D fibre products is responsibly produced wood fibre that is processed into high-quality packages. Environmental impact is minimized by a lightweight construction of the product and new manufacturing technology. As reported in an earlier customer survey, there is already a notable demand for the product.
"We have an ambitious goal to build a significant business based on the top-class know-how of Valmet, Metsä Group and several other companies. The pilot plant is developing and testing many new innovations that support one of our goals to replace plastic in various packaging solutions," says Jarkko Tuominen, the project leader at Metsä Spring.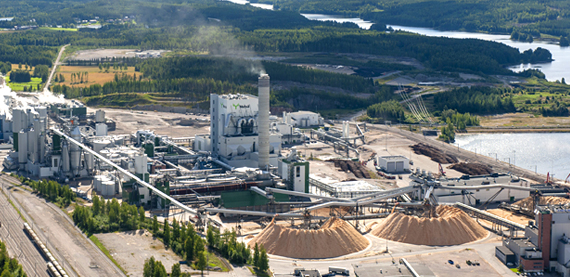 The construction of the pilot plant was started today, and the plant is expected to be ready by the end of 2021. The plant is built on Metsä Group's industrial site in Äänekoski alongside with many other Metsä Group's activities.