Bringing innovation in automation to customers in Korea takes thorough preparation, in-depth knowledge and solid determination. And most of all, it takes mutual trust and long-term relationships. Valmet's system partner PoinEx has what it takes to make a true difference for its customers in this market.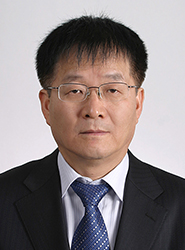 PoinEx on the outskirts of Seoul, South Korea, is no newcomer to Valmet's advanced automation technology. For years, PoinEx's CEO Mr G. I. Lim worked in the E&I department of Hyundai Heavy Industries (HHI), Valmet's long-term partner in the region that successfully delivered automation systems to Asia and the Middle East.
In 2013, Mr Lim left HHI after a 15-year career to establish PoinEx and became one of Valmet's highly appreciated Value Added Resellers in 2014. He brought with him many other experts with long engineering service experience from HHI. Today, PoinEx employs about a dozen engineers who work to add value by innovating automation solutions for enhanced operational performance.
Mr Lim explains: "When HHI chose to exit the system business, I decided to continue with this business – and the partnership with Valmet – by establishing a new company called PoinEx. Our joint goal was to grow the upgrade business in Korea by working with existing customers that already had a Valmet automation system installed."
Continuing to represent Valmet
Today, the company specializes in automation engineering with to supply distributed control systems (DCS) and SCADA systems for industrial end customers or EPCs in the area of power, incinerator and wastewater treatment plants.
"This has been primarily based on the solid performance of Valmet's DCS in segments like pulp and paper, marine, power plants and biomass," Lim continues.


Valmet has a good and competitive DCS product and technical solution. And they have the expertise to apply automation to our specific end-customer segments.

"Our reputation grew through the good relationships we had with customers who already had an installed Valmet automation system. They were especially happy with the PoinEx specialists and the engineering services we could provide."
The company's focus has been on continuously looking for opportunities to upgrade the systems, offer spare parts and work on new extension projects for the plants.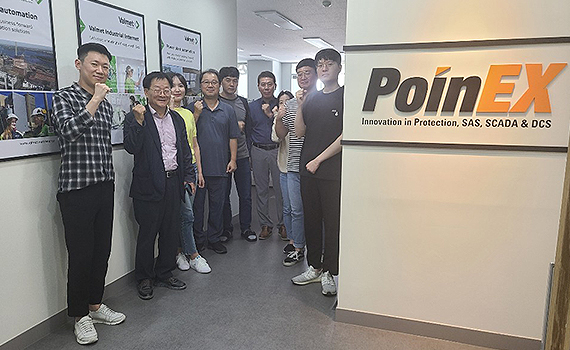 Retrofits offer a more reliable solution
PoinEx has also been making its mark by convincing its customers to replace outdated or obsolete PLCs to bring them under one reliable DCS umbrella. Many of these replacements are occurring at plants where the company is already promoting or working on Valmet's automation upgrades.
"We make periodic presentations to our existing customers, explaining the benefits they can get. This sets us up as the main bidder for PLC replacement projects when they happen," Lim says. "This requires significant knowledge to understand the existing PLC configuration and then to transfer that configuration into application programs that work with Valmet's automation system that unifies everything."
In fact, PoinEx has already carried out 15 PLC replacements in the past three years alone. This can be directly attributed to their good customer relationships and the mutual trust that has been built throughout the years.
"We estimate retrofitting an additional two to three PLC systems per year for the next three to five years," Lim adds.


Well-defined scopes and roles
It took time for PoinEx to explain their role and setup to the customers and establish the market. "But the last couple of years have been successful – and hopefully mutually for all parties involved," Lim says with satisfaction.
Today, the roles are well defined. PoinEx is responsible mainly for all sales. Valmet provides manuals and reference information and delivers the system hardware and licenses. Then PoinEx handles all project management, application engineering and commissioning. For PLC replacements, PoinEx works with the existing PLC application and configures the same functionalities into the DCS.


Smooth collaboration with Valmet
From time to time, the team from PoinEx receives technical training from Valmet on new products or features to keep their knowledge up to date.

Based on our experience with Valmet products, we're able to provide smooth engineering for our customers. When needed, we have always received quick and continuous support from Valmet. Cooperation with their team has been easy over all the years on any issue. Valmet is a good partner for smooth collaboration," Lim says.
"As both companies value the deep and fruitful cooperation, PoinEX and Valmet agreed to renew the Value Added Reseller (VAR) agreement this year", explains Matti Miinalainen, Sales Director, Valmet.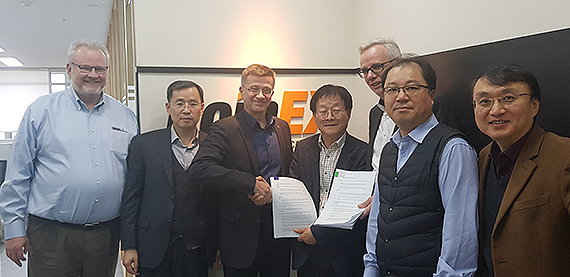 Good reputation for mutual trust
"For any new project, we usually begin by carrying out a feasibility study for the customer's specific DCS environment. This enables us to create a proposal for advanced automation solutions and recommendations on how the customer can improve their plant performance," Lim says.
PoinEx provides the engineering for the DCS panel, configuration, DCS programming, factory acceptance tests, installation and commissioning, and training for the customer. PoinEx also looks after the safety of every worksite, which is key for plant operations.
For Lim and his entire company, mutual trust is essential to grow the business. "It is extremely important to have a good reputation for mutual trust. And we always continue with warm relationships during ongoing after-sales services and even after the completion of a project," he emphasizes.
To continue the close contact, PoinEx invites its end users and EPCs to attend technical seminars that promote their services and Valmet's products and technology.


Growing the market in the future
Along with growing the market in Korea with industrial plants, PoinEx is eager to enter new markets with Valmet's technology in Asia and the Middle East.
"We feel confident in our ability, together with Valmet as our partner, to provide our customers with the latest innovations in automation that meet their expectations and give them a better solution for higher plant performance."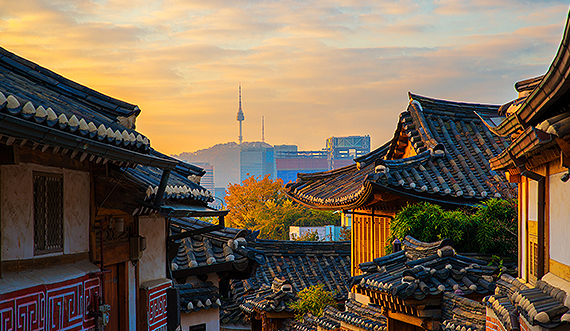 For more information, please contact:
Matti Miinalainen, Sales Director
Matti.miinalainen(at)valmet.com