"The success of a pulp, paper, board, tissue or energy producer is not only dependent on the quality of the technology they use but also the level of competence of their employees. Their competence may, in fact, be the differentiating factor that helps companies to stand out in competition," says Emmeli Olén, Director, Valmet Learning Services.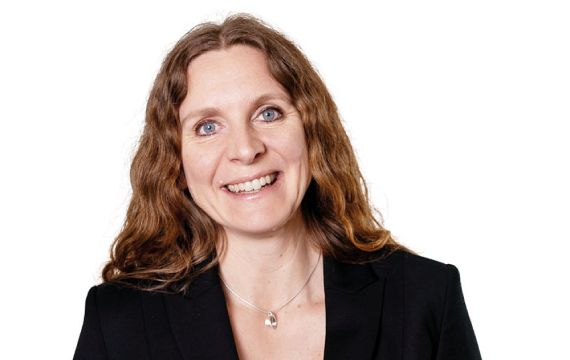 Reliability and performance improvements, shorter start-up times, longer equipment lifetime as well as learning how to get the most out of new technology are some of the concrete benefits that customers can gain by training their personnel.
However, it is important to understand that it takes a certain kind of training to get these positive impacts. Training must be planned based on every customer's unique targets and needs – and built on a solid foundation of both learning expertise and deep substance knowledge.
"With our long and extensive experience with training and as a technology provider to all our customer segments, we understand the problems that our different customers face. We can help them to bridge the identified competence gaps in order to enhance their performance and to secure their future success."
Securing knowledge transfer and adaption of new technologies
There are at least two reasons why the need for competence development is increasing within traditional industry segments.
"First, there are a vast number of employees that will retire in the near future and they will take all their lifelong expertise with them – unless the transfer of knowledge to younger generations is secured. The second reason is the emergence of the new technologies, digitalization and the industrial internet that have strongly become part of virtually every industry in recent years. These are some of the areas where we can help our customers," says Olén.
"Competence may be the differentiating factor that helps companies to stand out in competition."
At the same time, the competition for high-quality professionals is tightening also within traditional industry segments.
"Today, employees at all levels expect dynamic, self-directed, continuous learning opportunities from their employers. Offering these is one way to build employee engagement and an attractive employer image."
A unique offering for the entire range of solutions
Valmet Learning Services provide a unique combination of in-house learning competence and deep expertise covering the full range of our solutions throughout their lifecycles.
"Our pedagogical approach and capability to serve all our customer segments with relevant, high-quality content is really appreciated by our customers. Content is king, even when it comes to training," Olén points out.
Valmet offers both standard and customized courses that can be executed through a variety of ways and combinations, including online learning, cloud-based simulators and extended reality solutions as well as classroom-based, on-site or off-site courses – whatever serves the customer best.
"Our online courses covering pulp, paper, tissue and energy processes and equipment are available in Valmet Online Learning, which is a complete Learning Management System for the delivery, administration and reporting of e-learning courses."
Tailored training packages and open trainings for all customers
Customer-specific training packages are tailored both what comes to content and the form of courses.
"Our experience is that the best learning outcomes are achieved through a combination of standard and customized courses that are executed as classroom or other face-to-face training with a human-touch and supported strongly by our broad digital offering," Olén explains.
In addition to customized learning solutions, Valmet's Learning Centers are situated at Valmet locations around the world and offer regularly scheduled programs, including open courses and seminars in the topics most relevant to customers.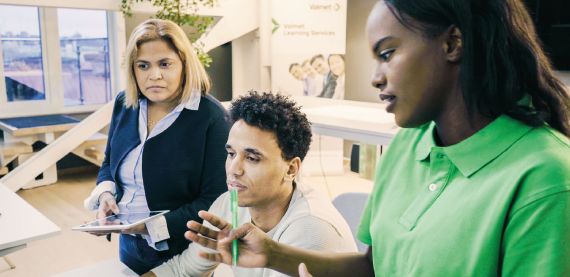 Listening to our customers to meet their expectations
Despite the high-quality content, a customer felt that its CFB boiler operators were not too keen about taking the e-learning courses provided by Valmet Learning Services. Based on customer feedback, Lisa Månsson, Global Product Manager of Valmet Online Learning and Andreas Simbeck, Manager Sales and Service in EMEA area, together with Valmet's subject matter and training experts started to think of a more inspiring and engaging training approach for operators.
The brainstorming resulted in a new, more interactive solution for CFB boiler consisting of three steps – Bronze, Silver and Gold – that progress from the basics to more advanced content about boiler operation and optimization.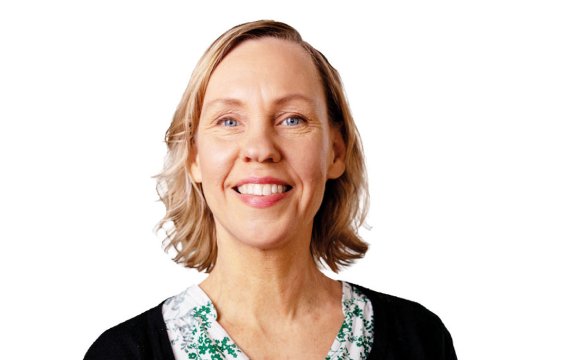 "Interactivity, quizzes, videos, scenario trainings and to-the-point microlearning courses were added to the training to make the learning experience motivating and engaging, and at the advanced level there are individual assignments," Lisa Månsson explains.
Also, gamification features, such as competing with peers, digital badges and certifications for each passed training step, along with and visual progress tracking were included in the solution.
"This is a good example of how customer feedback helps us to develop our offering and meet the needs of our customers. Customers have been very interested in this new, engaging learning opportunity, and the learning results so far have been very promising."
Maximizing the training value for customers
Valmet Learning Services has created a learning path concept that maximizes the training value for its customers. The concept consists of four steps:
Competence mapping to map the existing skills and knowledge and to identify competence gaps based on customer needs and targets.
Program design to design learning paths and courses to meet the customer's targets and to bridge individual competence gaps.
Training execution consisting of a set of standard and customized courses – on-site, off-site and online –to meet individual learning needs.
Assessment, evaluation and reporting where the learning is assessed, and the results are evaluated and reported.
Read more or contact us at learning.services@valmet.com