Apr 29, 2020
Outsourcing of maintenance operations to Valmet has proven a powerful combination for Asia Symbol (Shandong) Pulp & Paper Co: both parties can focus on what they know best. This cooperation is fueled by the fact that they truly work as one team.
In May 2018, Asia Symbol (Shandong) Pulp & Paper Co., Ltd. and Valmet signed a maintenance outsourcing agreement for pulp mills and paper machines. According to the agreement, Valmet takes care of the maintenance and maintenance development at Asia Symbol's plant in Shandong Province in China, covering pulp mills, paper machines, power plants, chemical plants and water treatment facilities.
"Valmet has many good mill maintenance outsourcing refences in Europe, and we saw there how their advanced management concept and global vision work, and how their global resources can offer support. Now we're the first in China to believe in the model and believe in Valmet – and ourselves. This is a perfect win-win situation, because as a machinery supplier, Valmet knows our equipment well, and we know more about production. We're very confident about our production efficiency, which is world-class, and we've invited Valmet to manage our maintenance work, which allows us to focus on further improving our production," says Chang Yonggui, Head of Asia Symbol's Board Operation Department.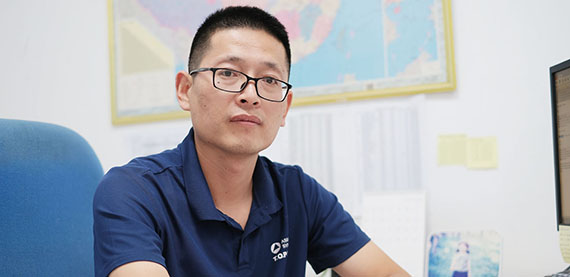 A powerful combination
Asia Symbol's Shandong mill is the first in China to adopt Valmet's service outsourcing model, leading a new trend servicing Chinese pulp and paper mills, and attracting widespread attention in the industry. After a year's experience of the maintenance outsourcing model, the future looks promising.
"Asia Symbol's Shandong mill was the first pulp and paper company to choose the mill maintenance outsourcing model in China. It was a bold and innovative initiative. Our target has been to combine the strengths of our own maintenance management with Valmet's global resources and professionals to achieve a win-win situation, complement each other and make progress together," says Mr. Chang.
"Valmet knows the equipment and technology, and they're very professional in equipment maintenance management. Our strength lies in the management of production operations, improving the mill's product quality and production efficiency, and reducing energy consumption. This is our core competitive advantage. We're also very confident in what we've achieved so far, but if we can increase the focus on production management, I believe we can do even better. That's why we decided to go for maintenance management cooperation with Valmet," he continues.
We've really merged into one team all working for a common goal – from top to bottom!
A good beginning is half the battle
Li Ling, Senior Manager of Pulp Line Maintenance at Asia Symbol, describes the difficulties and confusion at the beginning of the cooperation: "In my opinion, the key to the success of mill maintenance outsourcing is teamwork. The degree of integration between the Valmet and Asia Symbol teams basically determines the success or failure of the cooperation. But this wasn't easy in practice. We have different company cultures, different management models, and even the communication languages are different."
"But we now understand each other's strengths. We're familiar with each other's working methods, and most importantly, we've benefited from cooperation. You might say we've really merged into one team all working for a common goal – from top to bottom!" Mr. Li comments on current progress.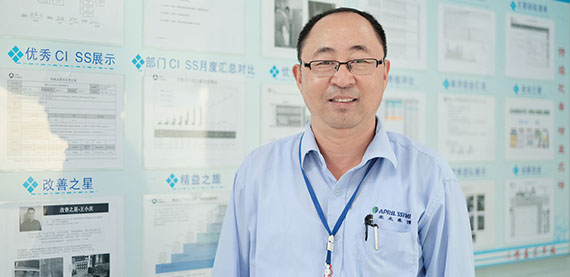 Annual maintenance shutdown successfully completed
Valmet also took care of the power boiler area's annual shutdown in 2019. Power boilers and steam turbines are special equipment, and they must be strictly and carefully managed if maintenance is to ensure safety, quality, schedules and cost-effectiveness. Ding Guolin, Valmet's power area maintenance manager at the mill, was in charge of the shutdown: "The PB4 shutdown and overhaul went smoothly, and was completed ahead of schedule with a high safety level and zero accidents. The joint effort of the two teams was rewarded – this success truly reflects our teamwork!"
"Our preparatory work started long before the shutdown. We planned the shutdown carefully and undertook spare parts preparation. During the shutdown, we implemented the work as planned, responded quickly to unexpected problems, and solved them effectively and in a timely manner," Mr. Ding concludes.
Future value from remote expert services
Zhang Liyong, Pulp Maintenance Manager, and Teng ­Yikun, Manager of the Reliability Maintenance Department of Asia Symbol's Shandong mill, are looking forward to having more remote field service support from Valmet's experts: "After all, the local field service team can't solve all the problems, and Valmet has the most experienced global resources. It would be valuable to utilize more global support from Valmet for equipment reliability management, and the condition monitoring of new equipment and technologies. I think the local field service team can become a window for remote experts to join us in solving our problems together."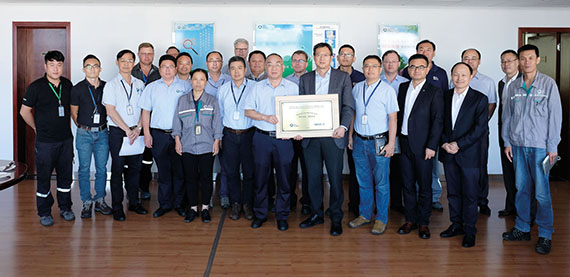 Text Sara Li, Heli Kankare