Jan 23, 2023
Since its start-up in July 2021, Ningbo Asia Pulp & Paper Co., Ltd.'s (NAPP) bleached chemi-thermomechanical pulp (BCTMP) line, with a large scope of delivery from Valmet, has been hitting capacity records.
NAPP's new BCTMP reached 1,300 air-dried tonnes (ADT) on June 16, 2022, surpassing its design capacity of 1,200 ADT per day and becoming the highest capacity of a single BCTMP line with a single refiner to date. With the line in full operation, NAPP has enhanced their competitiveness in white cardboard, balanced their raw material supply and strengthened the paper quality of their paper machines, and also reinforced their strategic pulp and paper integration development.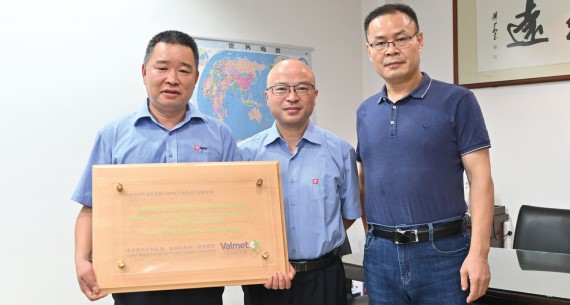 A complete delivery from Valmet
For NAPP's BCTMP line, Valmet's scope of supply covered pulping process technologies for wood chip washing (including washing water purification), fiber recovery systems, impregnation, high-consistency grinding, bleaching, low-consistency grinding, pressure screening, dewatering, pulp washing, pulp storage, cooling, heat recovery and hot water production, a complete Valmet Distributed Control System (DCS), and control and switching valves for the entire line, as well as a full range of services in a key account management model.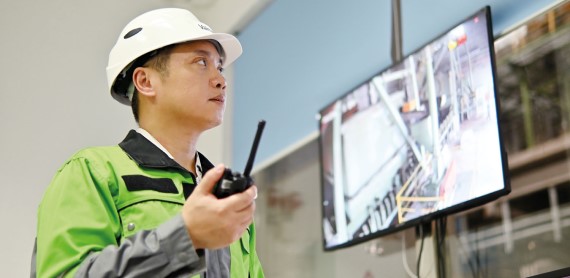 Xu Youjun, General Manager of NAPP, comments, "this line is now achieving a capacity of 1,300 ATD per day, and its energy consumption can be as low as 690 kWh/ATD, with an average of 720 kWh/ATD. The line has provided a sound automation level so far, and the operating efficiency is good." He adds that they have used a lot of NelesTM valves in their paper machines, as well as BCTMP lines. "Reliability is very important for valves," he says. "The good quality of Valmet valves can save us a lot in services."
Chen Feng, NAPP's BCTMP line production manager, confirms that the new BCTMP line has low energy consumption and adds, "the high-consistency refiner features sound stability. We also aim to further increase the BCTMP capacity in the future."
Yang Weiqun, NAPP's BCTMP line section supervisor, speaks highly of Valmet's customer-centric approach. "Valmet offers good technologies and services. For example, Valmet's single set of high-consistency refiner segments has achieved a capacity of over 100,000 tonnes and reached a service life of more than 2,000 hours," he says.
NAPP achieved a breakthrough capacity of 1,300 ADT BCTMP per day in a single line with a single refiner.
In NAPP's BCTMP line control room, an operator showed us the control system operation interface. "DCS provides an outstanding user experience. The HMI is user-friendly and easy to use, and the system runs stably. It meets our design requirement," added Zhang Dongsheng, NAPP's Automation Chief.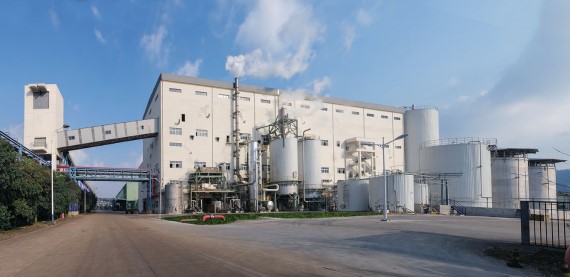 Good quality pulp enhances competitiveness
Customers greatly value the pulp quality, the BCTMP process technology and equipment, especially the quality of the production line's finished pulp. Mr. Xu notes, "the current main finished pulp whiteness trend is 70 to 75 percent, and we can also adjust the pulp quality, including bulk, freeness, and whiteness, during the pulping process. At NAPP, we produce white cardboards and cigarette packaging cardboards with our own pulp with a few tiny bumps on the paper surface, which are acceptable on the market."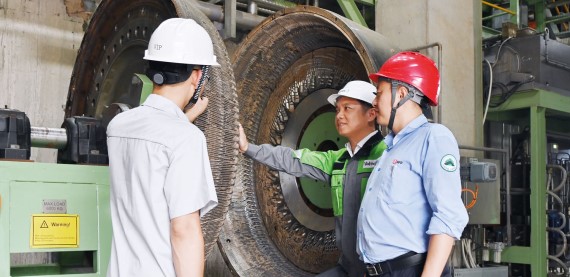 Mr. Yang adds, "depending on the paper machine's needs, the pulp's wood ratio can be adjusted. Moreover, the pulp performance can vary with different woods. At present, our raw materials include mainly eucalyptus and acacia. To meet high bulk requirements – 3.5, for example – we will use eucalyptus; and to meet high intensity requirements – for example, 20 – we will use acacia wood for pulping."
Planning a new pulp production line
Valmet supplied the entire white cardboard production line for NAPP's BM2, which reached a speed of 1,500 m/min in May, with an overall equipment effectiveness (OEE) of 97.91 percent. This gave NAPP another speed and efficiency world record for white cardboard production. However, preliminary planning is already underway for a new pulp production line and an increase in capacity.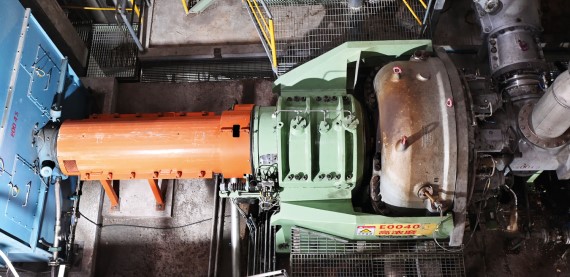 "The energy conservation assessment of our new chemi-thermomechanical pulp line has been completed," Mr. Xu says. "It's now undergoing the environmental impact assessment (EIA) and is expected to be fully approved in August. We will then initiate the technical exchange with Valmet." (Note: On August 18th 2022, the plans for a new production line with an annual capacity of 1,000,000-tonne white cardboard and 400,000-tonne chemi-thermomechanical pulp and supporting projects passed the Preliminary EIA, as published by the Ningbo Municipal Bureau of Ecology and Environment.)
"Sustainability has always been a high priority for APP, where forest-pulp-paper integration is a constant strategic focus," Mr. Xu adds. "With our continuous efforts in the integration investment, we are convinced that NAPP will further strengthen its white cardboard competitiveness and promote the industry's sustainable development. Valmet will also help NAPP embark on a new journey through a unique triangle approach.