On July 28, 2021, Ningbo Asia Pulp & Paper Co., Ltd. (NAPP) successfully started up its bleached chemi-thermomechanical pulp (BCTMP) line. Designed with a capacity of 1,200 air-dried tonnes per day, this Valmet-supplied BCTMP line is by far the largest capacity single mill production line. When fully operational, it will significantly reduce the shortage of high-quality raw materials at the Ningbo mill and thus further enhance the competitiveness of NAPP's high-grade white cardboard.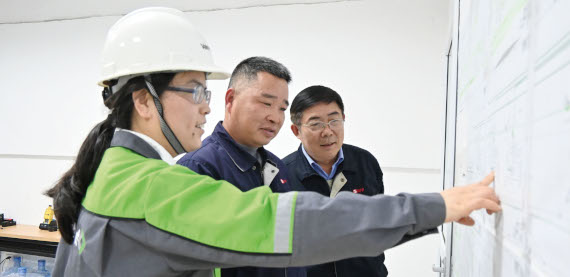 Strong focus on forest-pulp-paper integration
Xu Youjun, General Manager of NAPP, proudly introduces the company's sustainable development strategy. He explains that sustainability has always been a high priority for APP, where forest-pulp-paper integration has always been a strategic focus. He adds that they have invested in forestry bases in Yunnan, Guangxi and Hainan and their own pulp mills and paper mills in many locations. This new BCTMP line is a further step forward in their forest-pulp-paper integration roadmap. "As I see it, valuing the construction of raw material bases plays a very important role in sustainable development."
New BCTMP line solves raw material shortage
Regarding the commissioning of this new BCTMP line at NAPP, Xu Youjun says that they used a lot of imported wastepaper as a raw material in the past. But when the ban on the import of wastepaper came into full effect at the end of 2020, they suffered from a shortage of raw material, which, combined with the inability of domestic wastepaper to meet the demand for quality, began to affect NAPP's sustainable development.
The investment is one of our important environmental protection, carbon reduction and sustainable development initiatives.
"We've now launched this BCTMP to solve our raw material shortage. It features good scale and high energy efficiency. So the investment in the BCTMP line is also one of our important environmental protection, carbon reduction and sustainable development initiatives," says Xu Youjun.
A sharp rise in environmental performance
Wang Xiangtai, NAPP's BCTMP Project Manager, also shares his deep understanding of the company's sustainability concept. Wang Xiangtai explains that this line's capacity is a good supplement to the raw material supply of their Ningbo base, and it consumes less energy and water than the previous line in producing deinked pulp from wastepaper. He adds that better overall environmental performance is achieved with the recovery of fiber from chip washing and steam from PeriVapor. He therefore recognizes that launching this line brings them twice as many benefits at the same time, a significant improvement in pulp quality and a sharp rise in environmental performance.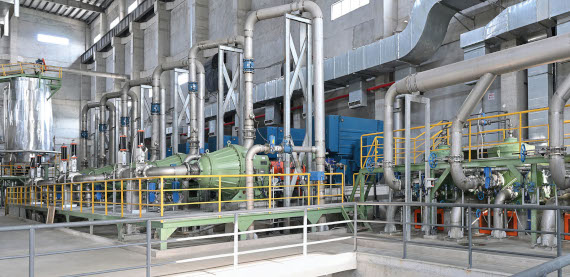 Smooth project execution despite the pandemic
Under the supply contract, the first shipment of the BCTMP line was scheduled for March 2020, which was a challenging project during a tense domestic epidemic in China, followed by successive outbreaks overseas.
A significant improvement in pulp quality and a sharp rise in environmental performance.
Chen Feng, NAPP's BCTMP Production Manager, appreciates the support from all sides. He says that despite the short delay caused by the pandemic, the project's overall execution went smoothly, especially the start-up process. Chen Feng also says their production and project teams in Ningbo did a lot of advance training and preparation work. He highly appreciates the support of Valmet's domestic team of outstanding professionals like Qin Haichao, Jia Lijun and Li Yuan. He also expresses gratitude to their engineering team for their close cooperation and to the APP Jingui team for their strong support, as well as Valmet's foreign experts for their remote support. Chen Feng concludes, "No fiber has been wasted since the start-up, and all the pulp produced has reached the standard for use."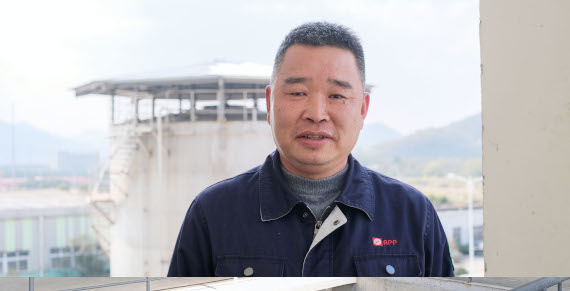 Wang Xiangtai says the project proceeded with difficulty, but the results exceeded expectations. He explains that the pandemic ran throughout the project execution phase. As the early stages of shipment coincided with the height of the pandemic, they expected a six-month delay to the start-up, but the project was only delayed by about three months because of the Valmet team's strong support. He confirms that the arrival and installation, despite the challenges, remained largely on track with less impact than expected, and these results could not have been achieved without the joint efforts of both parties.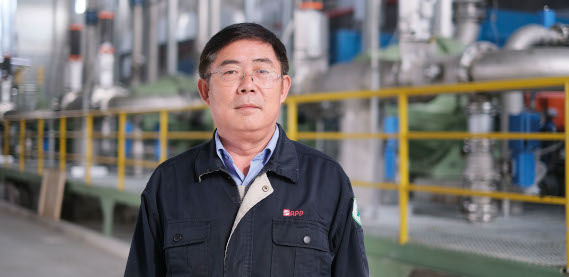 Xu Youjun also says he is satisfied with the result: "Although we encountered many twists and turns in the project execution due to the pandemic, our Ningbo APP team joined hands with Valmet to overcome many difficulties. Thankfully, the outcome was good, and the overall start-up went smoothly."
Good cooperation and enduring trust
Lars Eriksson, Technical Manager of Valmet, is the technical supervisor of this BCTMP line. What makes him proudest is the line's low-cost operation: "Valmet and APP Jingui mill have been cooperating for a long time. Both sides have established an enduring trust and technical consensus, which is an important reason APP chose Valmet again for the Ningbo project." Eriksson adds that the recent smooth start-up and stable operation of the Ningbo project has again proven Valmet's advanced BCTMP technology, equipment reliability and adaptability, as well as the production line's low cost and low energy consumption. He says it is because of the good cooperation and enduring trust between the two parties that this project was successfully started up and is operating efficiently.
Accommodating diverse raw material ratios to achieve pulp quality and target yield
This BCTMP line is still in the trial production stage and is experimenting with various wood chip ratios to achieve different product bulk, intensity indexes and so on.
Chen Feng reveals that their current capacity has reached 1,200 tonnes per day. He explains that the equipment is now running stably, consuming less water and electricity than the guaranteed value, and producing pulp with all indexes meeting the paper machine's production requirements. "Even the paper machine department is enthusiastic. We're all now using pulp from this line for our food cards and high-grade white cardboards."
Xu Youjun expresses his enormous satisfaction with the quality of the finished pulp: "We've tried various wood chip ratios, pulp bulks, intensity indices and so on. All of them have matched our expectations." He acknowledges they have been able to meet the market demand for diverse paper products by using their own pulp, and the previously intractable odor problem with food cards has thus been perfectly resolved.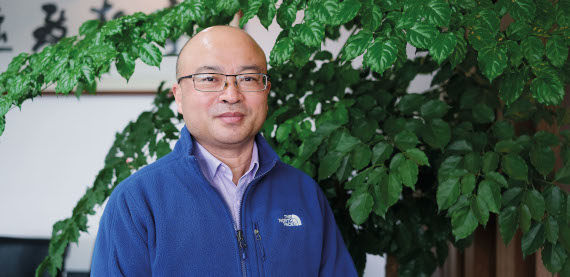 Text: Sara Li
Photos: Lu Jun