Dec 14, 2020
Valmet has successfully delivered and started up a new TwinRoll™ VPE-1245 dewatering press at Metsä Board's Joutseno pulp mill in Finland. This is Valmet's largest TwinRoll™ VPE press (TRP) ever and is used to get higher dryness in the final dewatering stage prior to flash drying at the BCTMP mill.
It is positioned in parallel with two existing twin-wire presses, and the company decided to use a roll press due to the better reliability and availability it is expected to provide.
"Higher dryness, to reduce the use of natural gas to meet our sustainability goals, is the key benefit we wanted," explains Toni Tahvanainen, the Mill Manager at Joutseno. "In addition, improved availability, meaning less downtime for wire changes and other maintenance, made us keen to test this new technology."
So far, so good
Based on excellent project planning and execution, as well as best-in-class technology for reliable and consistently high dryness, the new TRP has achieved all of its original goals. This is especially impressive, considering that the Covid-19 outbreak exploded just as the project was moving into high gear.
Results have been very good, according to Juha Luukas, the Production Manager. "It is only one month since we started up and already the performance looks promising. Dryness is basically on target and energy consumption from natural gas has been lower."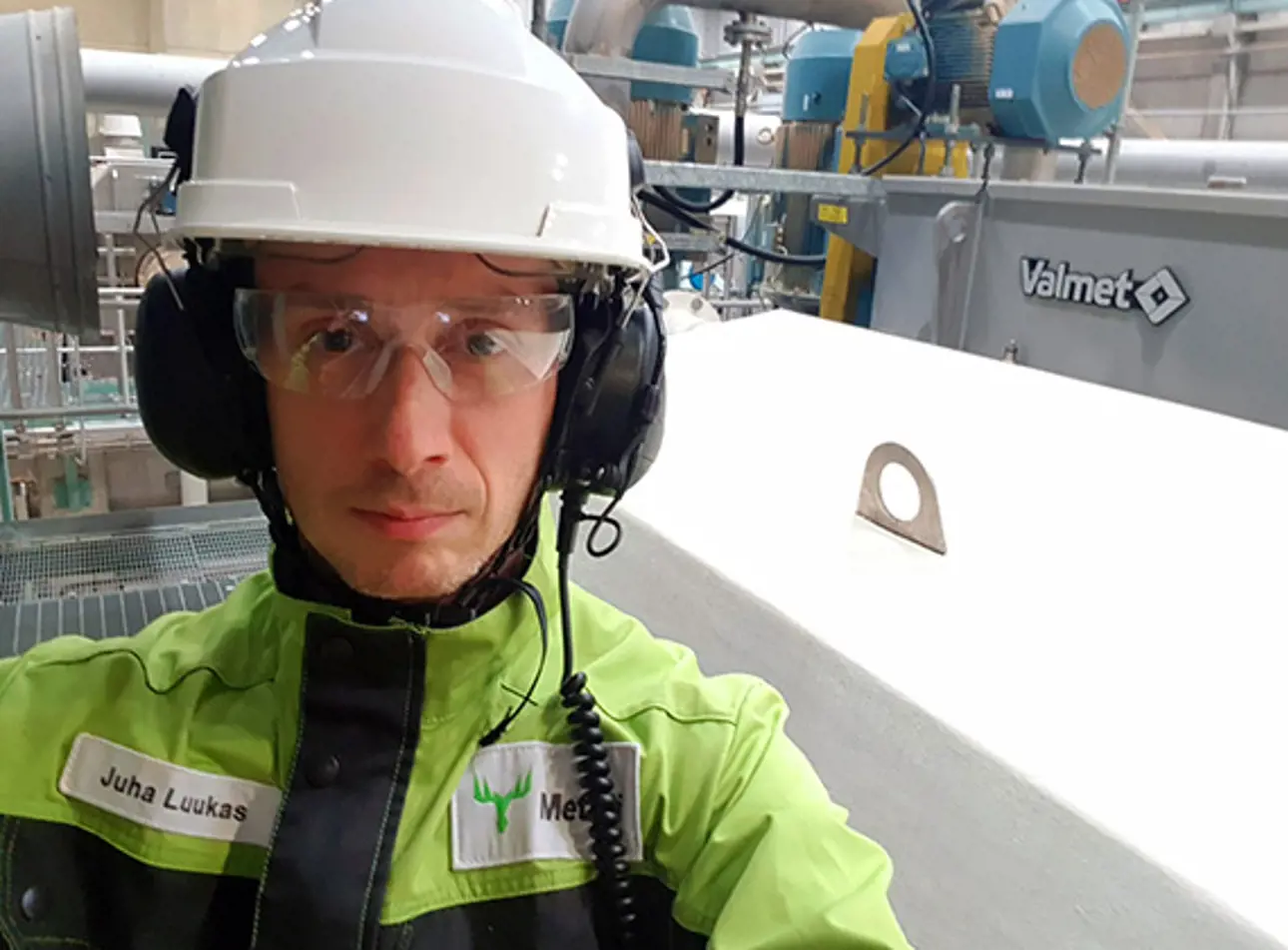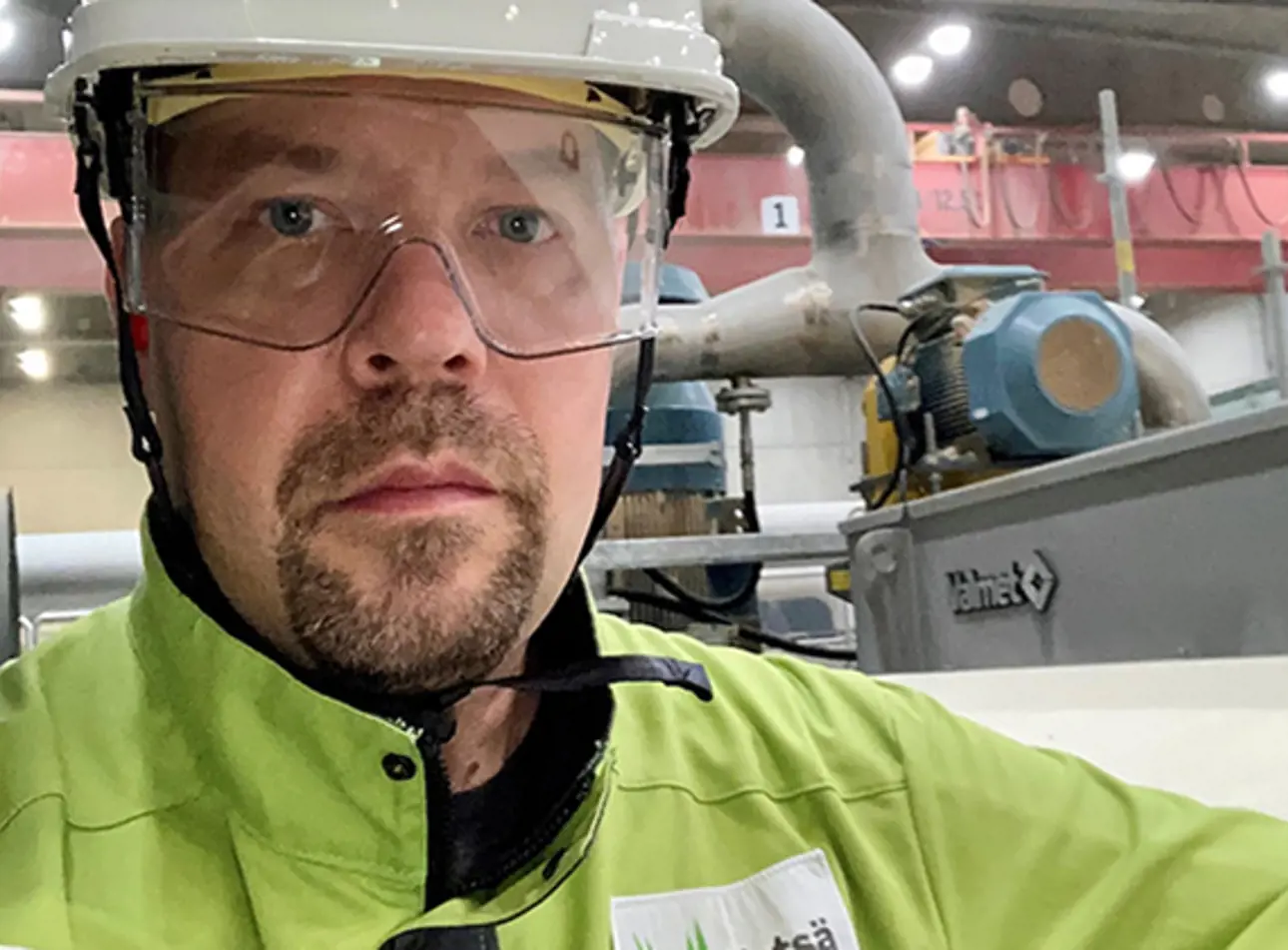 Corona changed the ways of working
Engineering began in autumn 2019 and the first project meetings were arranged on site at Joutseno, in southeast Finland. However, during early 2020 the Coronavirus pandemic started to escalate, which of course put extra pressure on the project management since meetings were forced to be held via Teams, including the automation FAT tests.
These exceptional circumstances forced the project group to work a bit differently than they normally would, says Mikko Nikamaa, the Project Manager from Metsä Board. "Compared to a usual project, the frequency of project meetings was higher and follow up on details stricter both during the engineering phase and throughout the project execution. We had truly excellent cooperation with Valmet, resulting in startup taking place a few days earlier than scheduled."
Successful start-up, 50% dryness target reached
Of course, Covid made many extra precautions necessary, such as every Valmet person coming from abroad being required to be tested twice using Covid-19 PCR tests and show negative results before they could travel to the site. The Valmet crews then worked in a quarantine-like office separated from Metsä Board personnel, communicating only via radio and remote DCS screens.
Despite these challenges, test runs took place for three consecutive days and the take-over protocol was signed with zero interruptions. With some minor tuning, the TwinRoll™ VPE press was soon operating at its designed production speed and discharging pulp with dryness around 50%.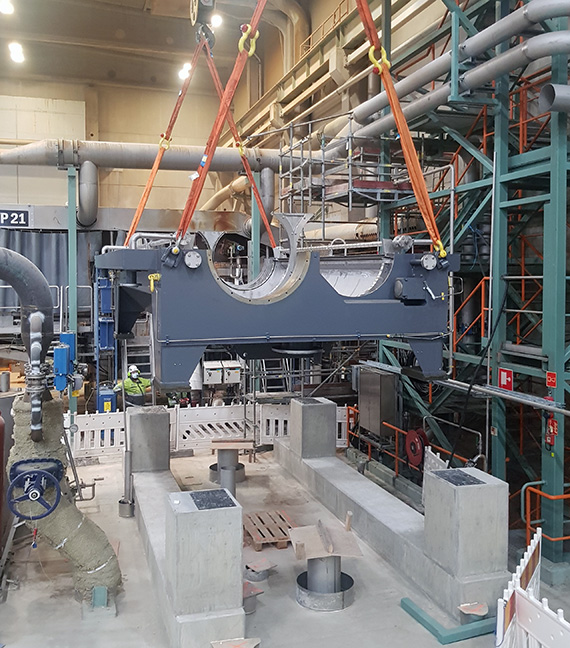 Powerful data platform aims to boost performance
Included in the delivery is the Valmet Industrial Internet (VII) remote access data platform, which allows detailed production trends to be visualized and key performance indicators instantly followed up. The VII service includes process know-how support available on-call to the mill operators via remote access from Valmet's experts for a one-year period.
Also included was training for the operators held via Teams meetings for each operator shift. This gave them added familiarity with the new press before startup.
Ahead of schedule is always a positive sign
"To summarize," concludes Toni Tahvanainen, "this project has been a great success with great cooperation, especially taking the exceptional situation into account. The line is running well, and we have indications that the press has cut our natural gas usage by 20% or a little more. And, as a further positive sign of how professional and successful the project has been, we started up the equipment early, a few days ahead of schedule."