Sep 14, 2021
We have just released the latest version of Expertune PlantTriage software. Read the Q&A with our expert Cristian Moraes, Head of Digital Services business, to learn the key improvements.
What is Expertune PlantTriage?
Neles (now Valmet's Flow Control business line) Expertune PlantTriage software continually monitors your plant to identify issues whenever they occur. It diagnoses issues, helps find the root cause, prioritizes according to economic and technical factors, and provides a complete set of analysis tools to resolve the problem at its source.
We have now released the latest version of the software. What are the key improvements?
We are proud to announce the release of Expertune PlantTriage v2021, effective August 1, 2021. This latest version of software includes enhanced cybersecurity, as well as new capabilities for improving sustainability, tuning control loops, and simplifying remote license management.
How can the new energy saver help users save energy?
The latest sustainability improvements are focused on energy efficiency. The new "Energy saver" diagnostic report pinpoints controllers and valves that are contributing to loss of efficiency. The corresponding dashboard shows users how to make the improvements to save energy.
In addition, we have released application notes to help users use PlantTriage to automatically identify heat exchanger fouling, and to predict when heat exchanger cleaning will be required. This not only helps with energy efficiency, but also improves reliability by allowing time to prepare for a planned shutdown.
The software platform is now easier to use. Can you explain that a bit more?
A new stand-alone licensing utility has been added to the system. Product license confirmation requires only one round-trip message. Expansion of your system (ex. additional loops) will not require any software update/installation.
With the new Expertune product installer, everything can be installed with only a single reboot. These improvements speed up system setup, simplify product maintenance activities, and ease software distribution for customers with a large installed base of Expertune software.
Why is remote monitoring and management important, especially now during the pandemic?
Throughout the pandemic, remote management of software licenses has become even more important. The team has been actively supporting users globally, without travel, for over a year now. Also, many customers have been able to manage their software remotely, without going in to plant facilities.
In this release, license management has been completely reworked, allowing software installation, upgrades, troubleshooting, and support completely via remote connection, with no need for physical device dongles or other physical server access.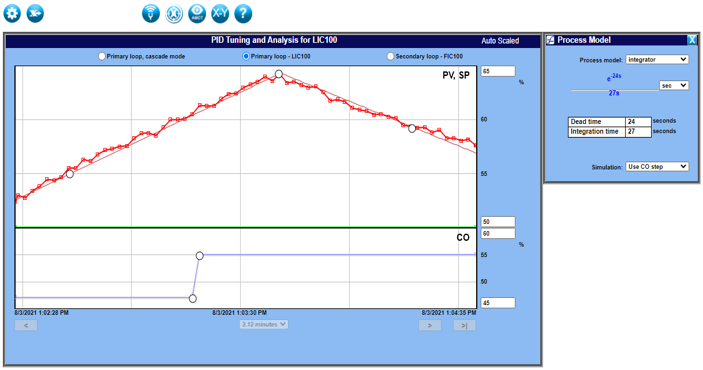 Do we have Neles' Expertune PlantTriage users around the world? What is their general feedback about the software?
Typically, customers can achieve a 100% return on their investment in six months. Our customers recognize PlantTriage as a very powerful tool, to help them deliver business benefits. This case study gives a good example.
For which applications / industries does the software suit best?
PlantTriage is best suited for large-scale, continuous process industries. This includes pulp and paper, chemicals, mining, oil & gas (upstream and downstream) and power generation.
What are the benefits of the PlantTriage software? How is it supporting customers?
Our engineers find that in most process industries 30% of control loops are found to be in manual. Hiding control system issues can reduce production efficiency in the plant. These problems often include mechanical issues with instruments and valves, process instability, controller tuning and more.
Additionally, as many as 30% of installed control valves may have mechanical issues such as stiction, hysteresis, or poor sizing. Neles uses PlantTriage and other software tools to offer a valve performance management service. This multi-year agreement helps Neles customers get the most value from their valves.
Any other things you want to highlight?
Cybersecurity requirements for all software platforms continue to evolve. Clients have divided IT and OT responsibilities, and they expect plant software to fit those roles. The Performance solutions team continues to adapt our software and our best practices for coding, testing, service, and support to address these needs. Each new release adds new cybersecurity features, or enhancements to the license management process, to keep up with ever-changing needs for cybersecurity.
Text originally published in 2021, and slightly updated in April 2022, due to the company name change to Valmet.