Dec 30, 2021
More and more companies have included moving toward autonomous operations in their strategic objectives. But what is an autonomous mill and how will higher levels of autonomy affect the role of operators in the future?
An autonomous mill is a mill that runs autonomously. However, it's good to note that there is a difference between automation and autonomy. Automated systems perform tasks automatically, i.e. without human control. However, operators are needed to monitor their performance and ensure that they operate correctly. In contrast, an autonomous system can monitor its own performance, so human supervision is not needed. Autonomous systems can also use Artificial Intelligence (AI) to anticipate and adapt to unforeseen circumstances, and perform corrective actions themselves, further reducing the need for human intervention.
"In an autonomous mill the system is responsible for operations," says Jari Almi, Vice President, Industrial Internet at Valmet. "Our intention is to take the industry towards autonomy, and there are elements that are easier to make autonomous than others. For example, it's quite easy to replace field inspections with cameras and monitoring systems. However, implementing a system that can automatically adapt to disturbances requires a completely different level of technology."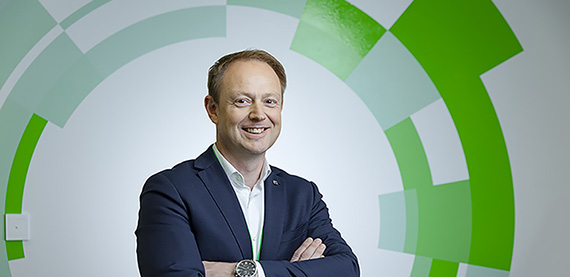 "In the near future, many mills will have mixed levels of autonomy, and some process areas will have a higher level of autonomy than others", says Almi.
Autonomous systems will develop gradually
"Autonomous technology is on the way but there is a big difference in the maturity in different industries," says Samuli Lehtonen, Director, Operations Performance Optimization, Industrial Internet at Valmet. "In the automotive industry, one of the bolder claims is that autonomous cars will already be capable of completely driverless operation by the beginning of 2022. While in the pulp and paper industry, it's predicted that autonomous mills will be operating by 2050. The reality will be somewhere in between and autonomous mills will develop gradually."
"In the pulp and paper industry, one of the first steps has been utilization of advanced process controls that can optimize the digester or paper machine wet end, for example," says Lehtonen. "These systems can control multiple set points simultaneously, enabling better optimization than manual input and reducing variations between operators across shifts. Autonomous systems have also been used to replace manual inspections in hazardous areas, as well as to improve operational safety, for example, by utilizing smelt spout cleaning robots in recovery boilers."
"Meanwhile, in the mining industry, there are already some companies that operate all their underground equipment autonomously from a central control room. The machines communicate with each other to ensure they don't collide. Similarly, in logistics – and the pulp and paper industry – self-driving trucks and systems are already being tested."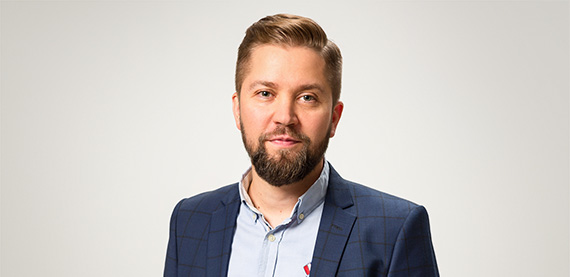 "Autonomous technology is on the way but there is a big difference in the maturity in different industries," says Lehtonen.
What are the benefits of autonomous operations?
"There are several reasons why companies want to increase autonomy in their operations," says Almi. "The first is to reduce the need for human intervention and the associated risk of human error – autonomous solutions can operate complex processes more reliably than human operators. Companies also want to reduce their costs by centralizing operations and competences, as well as to improve their overall equipment effectiveness and efficiency. Another big driver is to improve safety. It's much safer to use remote and autonomous inspections than to send people to look at the machinery. Furthermore, companies are finding it harder to recruit and retain the right people. Many of the older generation will retire soon and the younger generations aren't so interested in factory jobs, especially in distant locations. Remote operations and autonomous systems provide a convenient and practical solution to this problem. And lastly, companies want to reduce their environmental impact. Using autonomous systems to optimize their processes and reduce raw material and energy consumption helps them do this."
The changing role of mill operators
"While autonomous technology will allow companies to do more with fewer operators, people will still be required," says Almi. "In the past, people have been responsible for deciding what to do and taking action. In the future, the system itself will be responsible for taking care of malfunctions and recovering from them. The mill operator's role will change to be more about supervision and monitoring multiple process areas. This means that they will need to be trained to take care of the bigger picture, with the skills to understand how different process areas work and how they are interconnected. And they may also be working and collaborating with other experts remotely rather than on site."
The mill operator's role will change to be more about monitoring and orchestration.
Taking the first steps towards a higher level of autonomy
For companies that are interested in a higher level of autonomy the first obvious thing to consider is whether they are dealing with a greenfield or a brownfield mill or plant. "With a greenfield mill, everything can and should be planned from the start," says Lehtonen, "including the instrumentation, machines, control systems, processes and Industrial Internet capabilities. With a brownfield mill, it's more complicated but still doable. It's important to begin by assessing the current technology level of the mill. By understanding the starting point and setting a clear target level for the autonomy, you can identify what's required. From there, you can create a roadmap of how to develop autonomy in your operations. One good thing about a brownfield mill is that since the process areas are already in place, you can choose which parts to enhance – you don't need to do everything at once. In both cases, you can also plan for future developments as autonomous technology advances."
Text: Peter Cura