May 14, 2021
The requirements set for the safety of paper making and paper finishing machines have been constantly increasing. Since the 1990s, machine safety development has been driven by the European Machinery Directive and several other globally acknowledged standards. At Valmet, safety is integrated in machine design in the same ways as efficiency, reliability, and excellent usability.
Valmet invests in machine safety by long-term development work, internal training and guidelines, continuous technological development, and active cooperation with inspection bodies.
– We work persistently on machine safety to ensure that the machines we deliver meet all the requirements set out for them. We follow the European Machinery Directive and various standards by the book, and we collaborate proactively with our customers to make sure they get the most out of their machine investment – also from the safety perspective, Jouni Juhala, Product Safety Manager at Valmet, says.
Automation enables the development of functional safety
Machine safety includes numerous mechanical solutions that are used from headbox to winder: walkways, handrails, covers and guards as well as color coding. Lately, the increase in machine automation has made it possible to also introduce new safety features implemented by means of automation.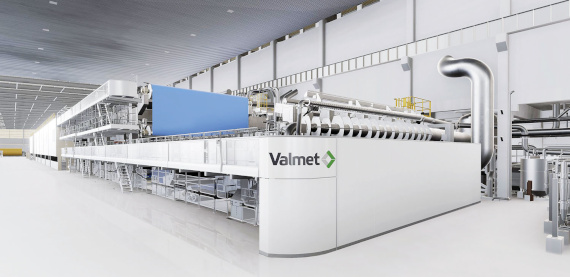 – What differentiates Valmet from many competitors is the development we have made in the functional safety. It is a safety feature that many times is not visible for the eye; it is built within the machine structure but plays a key role in ensuring a safe working environment for machine operators. For example, to open a safety gate, certain functions need to be turned off. And further, when an operator enters the enclosed space behind the gate, it is programmed impossible to turn on the functions again from the control room. Safety is enhanced by machine's automatic functions and improving its overall reliability which leads to reduced interaction between the machine and human. The less the machine operator needs to enter the machine space, the smaller the risk for accidents, Jenni Kiviaho, Senior Chief Engineer at Valmet, says.
For example, to open a safety gate, certain functions need to be turned off.
At Valmet, safety is an integral part of machine design. It means safety is incorporated in the tissue, paper and board machines in the same ways as efficiency, reliability, and excellent usability.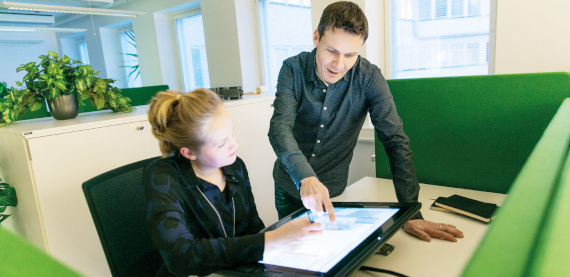 Safety of old machine lines can be improved in many ways
A structural change in paper-making industry has increased the volume of machine rebuilds and modifications. All new components and machine parts integrated in the old machine line are built according to the highest safety standards, so piece by piece the safety level of the entire machine is improved.
– We also offer comprehensive Mill Safety Audits, where an old machine line is thoroughly inspected, and all safety-related issues are documented. The customer receives an in-depth analysis of potential safety risks and a proposal for corrective actions. With our long experience of both machine design and paper-making process, we are able to offer the customer solutions that not only improve the machine's safety but takes into account the runnability and productivity requirements as well, Jenni Kiviaho explains.
Safety comes first
Attitude is said to be the worst enemy of improving occupational and machine safety. Jenni Kiviaho and Jouni Juhala say that the persistent work they have done has affected the safety atmosphere at many fronts.
– We aim at becoming a benchmark for machine safety knowhow in the entire industrial sector. To reach that we make sure that there is enough information, know-how and support available for our own sales and engineering experts and customers alike, they say.
Text: Marianne Valta