Jun 18, 2019
A rebuild of air dyers with new nozzles on Cartiere del Garda's off-line coating machine has increased speed, reduced energy consumption and improved web stability. On top of everything, they can now guarantee their customers better quality – even on lighter grades.
Papermakers work hard to produce innovative paper products that truly meet the changing needs of both user and market. For Cartiere del Garda this is essential as customers worldwide place their trust in Lecta's brands.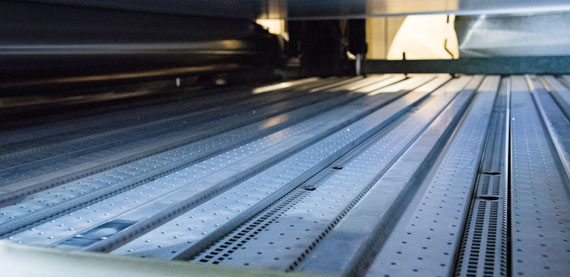 "Our customers expect a high-quality paper product from us, given the type of prints that are made on our paper," says Vittorio D'Olif, who is responsible for the coating process at Cartiere del Garda. Lecta Group's Garda mill in Italy produces high-quality coated wood-free paper for publishing and advertising work. The top-coated grade weight of the paper varies from 90 to 400 g/m². The mill has two paper machines and two coating machines.
"We are now able to guarantee better quality to our customers."
Improved performance with air dying and new nozzles
Sustainability, energy savings and high-end product quality are the key benefits of Valmet's air drying technology. As high-end product quality and the environmental performance of the production process are also top priorities for the mill, Garda decided to join forces with Valmet to improve the performance of its coating process.
"We had challenges with high draws, and the web wasn't stable. We also witnessed waves. And the air blow components of the Beloit off-line coater presented maintenance challenges, especially with corrosion," explains Stefano Betta, Beloit PMC Responsible for the rationales behind the rebuild.
Previously, Valmet had successfully installed a new OptiDry Coat air dryer to PM 2, which has an on-line coating machine. On this occasion, the right solution was to install new high-efficiency air dryer nozzles in four old air dryers to improve the drying and quality of the 3rd paper layer. The installation didn't take long, and it went smoothly.
The trust previous projects had built made it an easy decision to turn to Valmet and start planning a solution. "We decided to carry out the project with Valmet because we had already had very positive experiences with them. Their capabilities and our mutual trust made us sure it would be a success," says D'Olif.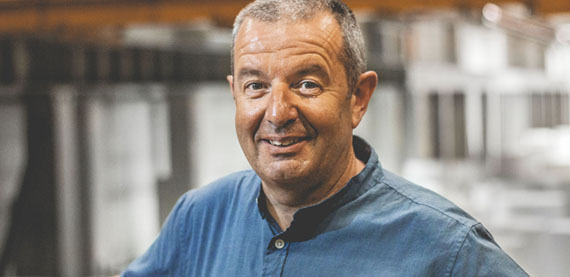 35% energy savings and better web stability
According to the mill, an immediate improvement was noticed in the coating machine operation, web stability and energy saving in paper production.
"Right from the start-up, we have been able to push the coater further in terms of speed, which has provided several benefits without affecting final product quality, and this has made it possible for us to improve the machine's performance in every area," says Betta.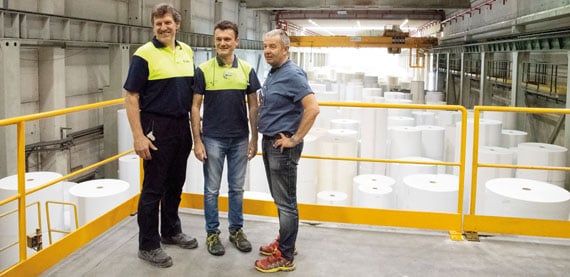 Energy consumption is 15-35% lower, depending on the grade produced. In the past, the mill needed to reduce the speed on certain grades, but no longer. With some grades, Garda has been able to run faster without compromising quality.
"We are now able to guarantee better quality to our customers, even in lighter grades. Waviness is no longer a problem. Our customer satisfaction is higher now, as they don't have defects in printing like ink spots, and the printability is good. The market is challenging at the moment, so it's good to keep the customers happy," says D'Olif.
Want to learn more about how to plan a successful rebuild?

Over the years, we have gathered plenty of experience and expertise in rebuilding all kinds of machines. We asked our experts to provide tips, advice, and industry insight to help you demystify the rebuild process and created a practical guide book.
Article published in Forward magazine 2/2019.