Dec 8, 2016
Valmet Customer Days 2016 gathered well over 200 customers from 35 countries to Stockholm, Sweden on October 19-21. As the event name indicates, our customers were on the spotlight: altogether 19 customer presenters were on stage during the event.
The focus was on the results of long term cooperation, sustainability, energy and pulp & paper innovations, the benefits of Industrial Internet and Shared Journey Forward – Valmet's new services approach.
The event started with a lively get-together evening, where the participants travelling from all over the world gathered together. The following day began with a common opening session for all, covering topics like future trends of global economy, the impact of digitalization and customer cases. The seminar program then split into two parallel tracks: for energy and for pulp & paper customers.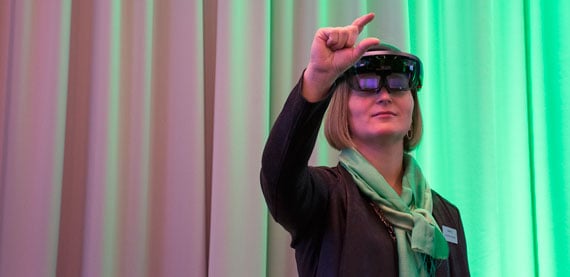 During breaks, right next to the conference rooms, the participants could stroll along 'Forward Avenue' that consisted of theme rooms built around event focus areas; sustainability, innovations, Shared Journey Forward and Industrial Internet. While walking on the Avenue, you could try a 3D virtual boiler inspection demo, a FormMaster wire shaker demo with HoloLens, learn how advanced analytics contributes to performance and reliability or find out how 3D printing is used to shorten lead times in manufacturing processes.
The seminar day ended with a dinner in the unique atmosphere of the renowned Vasa Museum.

On October 21, the participants could choose from two interesting reference visit sites: Stora Enso Kvarnsveden paper mill and Mälarenergi power plant.