Valmet Learning Services
Why do companies with similar technology generate different results? Why do people with the same task vary in performance?
The difference can be knowledge – and knowledge is the result of learning.
Research has shown that companies who align training goals with business targets perform better
Valmet Learning Services - Our comprehensive training offering ranges from basic to master level – giving you and your business the competitive edge required to move forward.
Understanding your KPIs is the starting point. From your KPIs we can help you design your Learning path. By going from basic to master level on the learning paths reliability and performance will improve.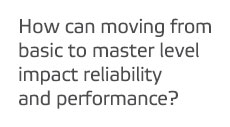 Reliability
Performance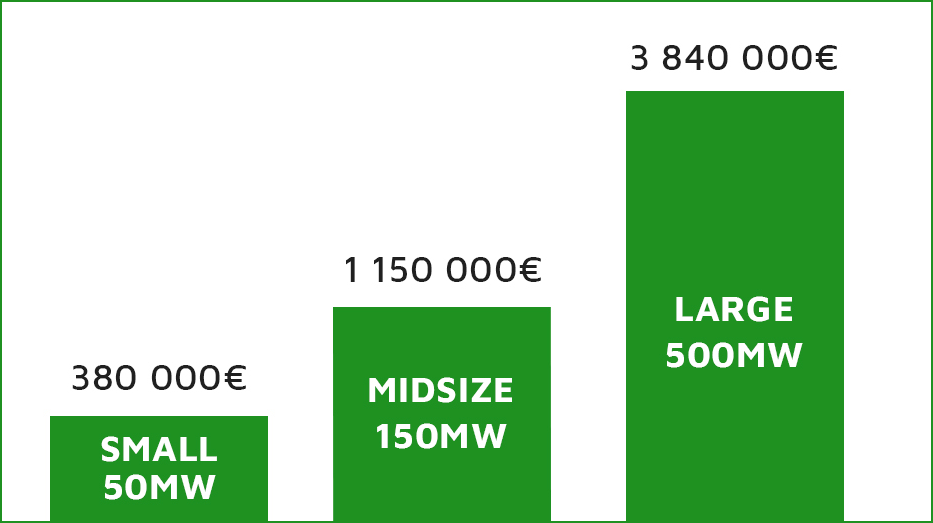 Production loss in days due to unplanned shutdown is a costly business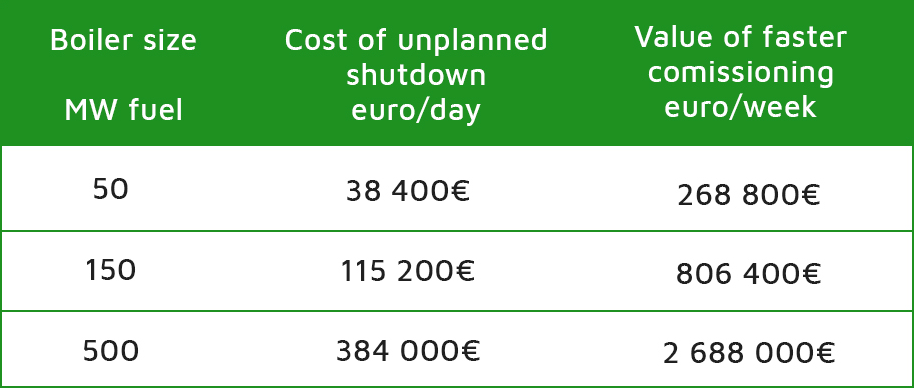 Primary fuel cost 18€/MHv
Oil cost 50€/MWh
What do you gain with good training package including Valmet simulator
Short start-up periods
Avoid unplanned shutdowns
Maintain production levels
Avoid safety hazards
Value impact of moving to next level
Reduced unplanned shutdowns: 1% increased availability means 500k EUR saving / year for mid-sized plants (~3 days)
Case: Pulp Mill
We compared the start-up between two comparable pulp mills, one on the basic knowledge level and the other on the master level. The pulp mill on the master level successfully reached the desired production level faster, achieving about a 15% higher production level during the first six months.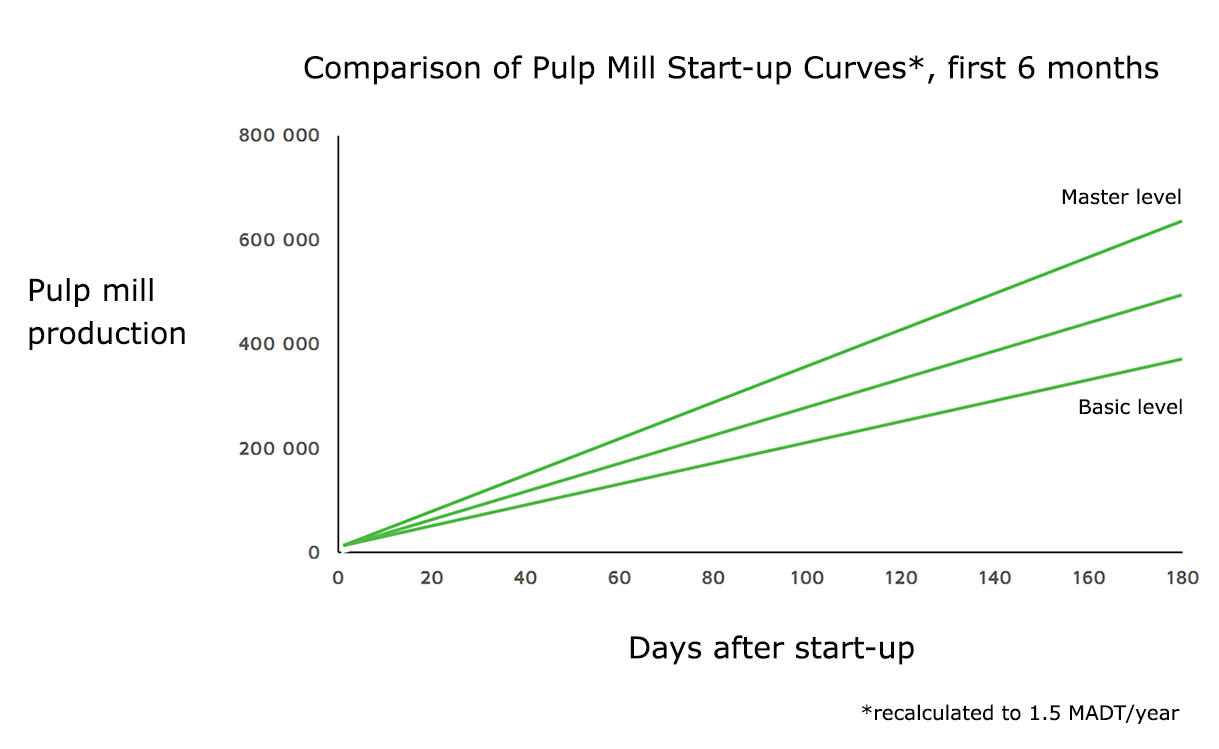 The difference can be Knowledge
Knowledge can be acquired with Valmet Learning Services extensive offering - we give customers access to more than 150 courses and a variety of training services that can be tailored to your professional requirements.
Its up to you - You can do it, or you can master it.
150+
Standardized courses
Places to practice, learn and interact across the world. Open coursesand seminars Demo equipment and pilot plants