Valmet Headbox Sheets
Headbox sheets used in the headbox are vital for producing a uniform jet flow from the headbox slice to the forming section. The sheets have a significant impact on tissue quality features such as formation, CD basis weight profiles and layer properties, all of which affect the overall tissue machine productivity. Valmet Headbox Sheets incorporate technological know-how based on over 40 years of OEM experience in providing this product.
Benefits
Improved sheet formation
More uniform CD basis weight
More clear and defined layers when running in layering mode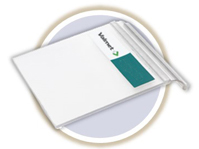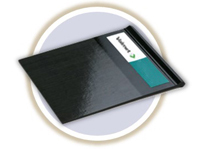 | | | |
| --- | --- | --- |
| Valmet Headbox Sheet PC1 is the most widely used sheet material. | | Valmet Headbox Sheet CF2 provides long useful sheet life from 3 to 7 years. |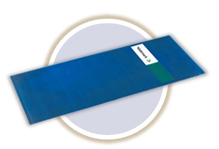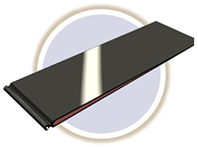 | | | |
| --- | --- | --- |
| Valmet Headbox Sheet GF3 glass fiber vane for tissue headboxes. | | Valmet Headbox Wedge GF4 for improved control of headbox flow turbulence. |
Valmet Headbox Sheet PC
The most commonly used sheet material is polycarbonate (PC), also known as Lexan.
PC withstands high operating temperatures (up to 135°C, 275°F)
Not resistant to alkalis or solvents
Expected lifetime 6 months
Easily adaptable to any headbox design
Valmet Headbox Sheet CF
Carbon fiber sheets are made in one piece: hinge and sheet are combined to each other without glued joints.
Excellent wear resistance. Life expectancy 3 - 7 years
Good chemical resistance. No need to remove from the headbox for boil-out.
No thermal distortion or expansion
Great lateral stiffness results in easier removal and installation in and out of the headbox
Unlimited shelf life - no degradation during storage
Valmet Headbox Sheet GF
For tissue headboxes
Made of special glass fiber composite material
Excellent chemical resistance
Superior surface finish
Expected lifetime 3-7 years
Valmet Headbox Wedge GF
Improved control over the scale and intensity of headbox flow turbulence
Better headbox hydraulic performance
No need to remove wedges from the headbox during cleaning
Excellent wear and temperature resistance
1 earlier known as PolySheet
2 earlier known as DuraSheet
3 earlier known as CompoVane
4 earlier known as DuraWedge