Slitter management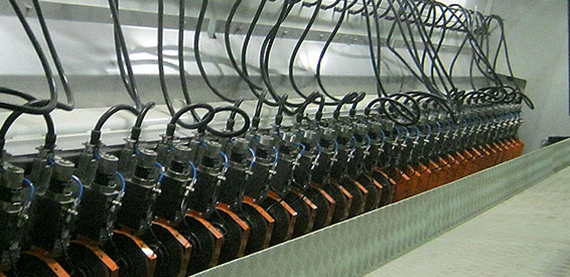 Optimizing the slitting process in tissue production

Growing interest in winding and slitting processes and end product quality has significantly increased requirements for process part performance in tissue slitting processes. Major improvements in the top slitter design, materials, bottom bands and slitter holders have created great opportunities for improvement in tissue production performance and superior end product.

Each mechanical setting in a tissue winder has an effect on blade wear, dust generation, cut quality and customer roll and end product quality at the slitting section of a tissue machine.

Aside from well-functioning slitting equipment, high-quality bottom bands and super finished powdered metal top blades are also needed for good runnability and slitting performance. As a result long term superior cut quality and improved top and bottom slitter usage can be achieved resulting in operational savings and improved end customer satisfaction. The easiest way to ensure all these is to set up Slitter Management services with Valmet.

Slitter Management manages all factors that affect slitting performance from superior blade materials to improved operator skills. Keeping up optimal cutting performance will increase tissue machine availability, reduce downtime and save maintenance costs.
Articles