As a tissue producer you constantly look for ways to improve your production to maximize capacity and profitability. Investing in the right components can be essential for elevating the results. Records have shown that by replacing a traditional shoe press, even Valmet's own that's known to be of the best on the market, and instead investing in the Valmet Advantage ViscoNip press can make a huge difference - from one day to another.
Fine Hygienic Holding is a long-term partner with Valmet dating back to 1988. Over the years, tissue machines have been installed at their mills in Egypt, Jordan and Abu Dhabi.
A Valmet Advantage DCT200 equipped with a Symbelt, a traditional shoe press, was started up in Egypt in 2005. The machine with its shoe press performed according to expectations but after some years the Fine mill learned about the next generation of Valmet pressing technology, the ViscoNip press. They observed how Valmet had done several rebuilds in the market replacing traditional shoe presses, offered by all producers, with the unique Valmet Advantage ViscoNip press. Hence, they started wondering about the concrete differences between a traditional shoe press and a ViscoNip press and what that could mean for them. As their own mill in Abu Dhabi installed a Valmet Advantage DCT 200TS machine, Fine's fourth from Valmet, they could evaluate the significant improvements in detail and the decision was taken to make the replacement.
When we speak to Eng. Khalid Banat, Egypt Operation Manager, at Fine's mill in Al Bardi, Egypt, the message is clear:


The results from installing the Valmet Advantage ViscoNip press is really amazing as speed has increased 150-200 m/min overnight without any vibrations, breaks, snaps or uniformity problems and is now running very smooth at 2000 m/min".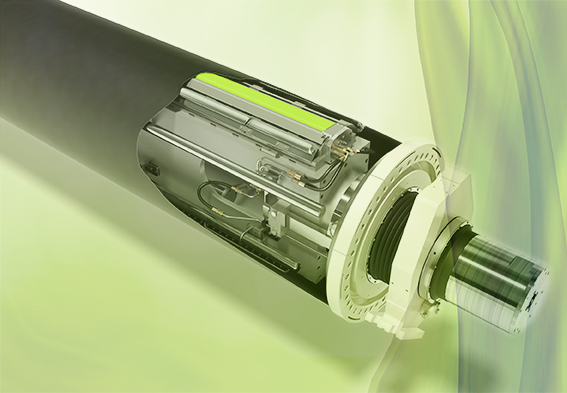 But these are not the only improvements. Even though they are now using lower nip loads of 90-100 KN compared to 115 KN with the SymBelt, the energy consumption has decreased. Further, the flexibility in the ViscoNip, with its polyurethan press body that is soft against the Yankee, gives better uniformity and thereby better results in terms of quality. These benefits are visible in the next step of the process: the converting line.
Prior to the replacement they were also suffering from very high noise at speed above 1800/min due to vibration between belt, shoe press and the Yankee. This is not the case today.
Knowing what they know now, they wish they had done this change many years ago. The traditional shoe press demands quite a lot of skills and experience in order to meet production performance and quality requirements in a DCT machine. Those levels and beyond can now be achievable with the flexible ViscoNip provided by Valmet.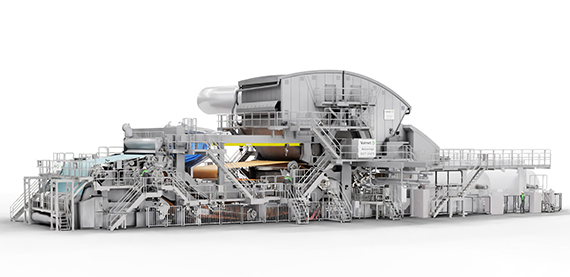 Information about the customer Fine Hygienic Holding
Fine Hygienic Holding is a leading company in the hygiene industry and one of Nuqul Group's companies, founded in 1952 and has grown over the years to become a leading group embracing a number of ventures in the Middle East and North Africa. Fine Hygienic Holding is the sole company that uses SteriPro sterilizing technology, a unique sterilization process that eliminates germs. The company is keen on introducing high quality products in local and international markets.