Valmet will supply a Defibrator system to Dongwha Viet Nam in Vietnam. The start-up of the new line is planned for the first quarter 2021.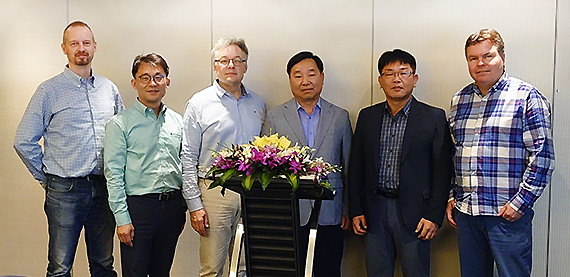 "We are always looking forward to working with Valmet and we are sure that Valmet will do a fantastic job this time as well," says Shin Dongman, Project Manager, Dongwha.
"We are very pleased that we have once again gained the trust of Dongwha for another delivery," comments Stefan Nordbäck, Senior Product Sales Manager, Asia Pacific, Pulp and Energy, Valmet. "We have previously had successful projects together with Dongwha and are now taking the collaboration to the next level."
Information about Valmet's delivery
Valmet's scope of supply includes the newly released second generation Defibrator system. The new system is a further refinement of the Valmet Defibrator EVO, which is already known both for its reliable performance and the high fiber quality it produces.
With the Defibrator EVO 64, Valmet will further strengthen its position as a leading supplier of the highest performing fiberboard front-end system.
Information about the customer Dongwha Viet Nam Company Limited
Dongwha was founded in South Korea in 1948 as a wood-based manufacturer named Dongwha Enterprise Co., Ltd. Dongwha Viet Nam is a new production line which will be located in Thai Nguyen Province, Vietnam and will be making high-quality MDF and Laminated flooring.