Recent acquisitions expand Valmet's air emission control solutions portfolio and increase its competence in providing more comprehensive services for environmental systems.
With environmental regulations and emission limits getting stricter, Valmet has strengthened its environmental solutions and services offering.
We're always looking out for new emission control technologies and ways to develop existing ones.
"We're striving to be the frontrunner, with the latest technology and the expertise to utilize it. We're always looking out for new emission control technologies and ways to develop existing ones so that we can support our customers even better. Valmet is working hard to be the best provider of emission control solutions," says Jussi Sinisalo, Director, Environmental Systems, Pulp and Energy, Valmet.
Expanded air emission control solutions portfolio
One way to do this is to expand the existing product portfolio through acquisitions. Valmet recently acquired EWK Umwelttechnik GmbH, a German company manufacturing and supplying emission control systems and after-installation services. Its offering of emission control technologies includes electrostatic precipitators, wet absorbers, catalytic and heat recovery systems, and wastewater purification products.
"This acquisition has added a completely new technology, a wet electrostatic precipitator, to our product range. It will enable us to solve our customers' emission challenges even more extensively than before," Sinisalo points out.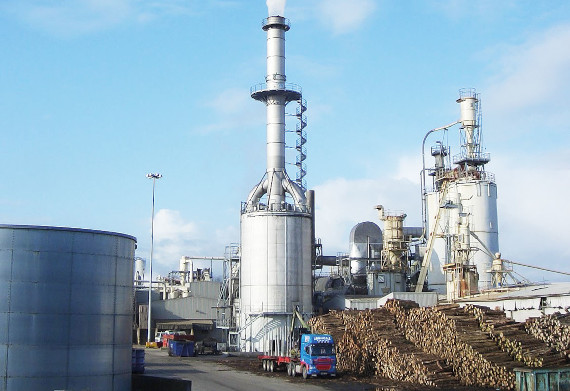 Additionally, the acquisition provides Valmet opportunities to offer its environmental systems to the wood-based panelboard, glass, mineral wool, and steel industries in which EWK Umwelttechnik has been active. "However, it's important to point out that technology and business aspects mean absolutely nothing without EWK's staff of nearly 50 professionals in Kaiserslautern, Germany. They have wide experience and expertise in developing air emission and wastewater control solutions."
With an exceptionally wide product portfolio and market-beating technological expertise, Valmet has the tools to solve the customers' emission issues in the pulp, energy, panelboard and other selected industries.
More service competence for environmental systems
To strengthen its service offering for environmental systems, Valmet has acquired ECP Group, a Finnish manufacturer and maintainer of electrostatic precipitators (ESP) that focuses on power plants and the pulp and paper industry. The acquired business will enhance Valmet's energy and recovery services.
"This acquisition means a step change in our capacity to offer services for emission control, such as electrostatic precipitators, baghouse filters, selective catalytic reactors (SCRs) and scrubbers," says Minna Saarelainen, Director, Energy Sales and Services Operations, Valmet. "Our service team now has more experience and competence in smaller electrostatic precipitators, ESP modernization and maintenance. We can offer various ESP modernization projects, annual maintenance, control system updates, inspections, audits and spare parts – a complete portfolio of services to support equipment through its lifecycle."
Saarelainen says Valmet's energy service operations will increasingly focus on challenges in air emissions. "To date, our services have mainly focused on boilers, but we can now offer more competence for emission control equipment and its maintenance too for the benefit of our customers."
Text Marjaana Lehtinen