CP Kelco installed Valmet DNA to replace an end-of-life automation system on CMC production line 4 in its Äänekoski facility in Finland. New technology was a key part of the delivery including Valmet's first redundant PROFINET extension to DNA for motor controls.
CP Kelco's plant in Äänekoski produces carboxymethyl cellulose (CMC), a water-soluble polymer derived from cellulose having significant applications in almost all industries from medicines to food products and from papermaking to oil drilling. The Äänekoski plant has three production lines, two of which already had process automation systems from Valmet installed on line 3 in 1992 and line 6 in 1999. With the Honeywell control system installed on production line 4 in 1986 at end-of-life, the decision was made to replace it with a Valmet DNA distributed control system (DCS) in 2016. "Experience from Valmet's earlier deliveries and the desire to standardize control room operator stations made Valmet the best choice," says Pekka Rönkä, CP Kelco Project Manager. In addition to the two existing automation systems in Äanekoski, in 2008 Valmet had also supplied the control system for CP Kelco's greenfield CMC plant in Taixing, China.
PROFINET
Although not included in the original contract, made in July 2016, an addition was made to include PROFINET motor controls in Valmet's scope of delivery. "We already had good PROFINET experience with PLCs in the plant and will soon be facing the replacement of I/O hardware dating back to 1992. As the motor control cabinets on line 4 needed upgrading we decided it would be a good opportunity to test PROFINET solutions on a larger scale, and give us another alternative for future upgrades," says Rönkä.
System and media redundancy
While Valmet had already delivered several PROFINET solutions to paper, chemical and food industry applications, this was to be Valmet's first redundant PROFINET implementation. Redundant PROFINET makes the process automation systems more robust with availability and flexibility maximized during network design according to requirements. Valmet took total responsibility for the network design, critical to ensure trouble free and correct operation of all network components. Duplicate process stations on the ring network provide system and media redundancy while PROFINET's CiR (Configuration in Run) allows the removal, replacement or re-parameterization of a device while the system is running.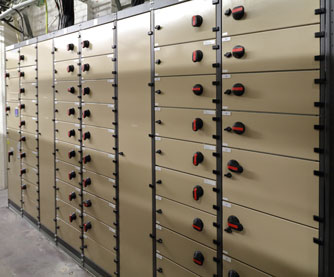 When asked if he had any reservations about Valmet's ability to deliver the solution, Rönkä replies, "I have trust in Valmet. We conducted the system FAT (factory acceptance test) together with the motor controls and PROFINET during December in Valmet's service facility in close by Jyväskylä and it went very well." With the FAT concluded, installation of the system commenced at the beginning of 2017 together with some process equipment changes on line 4. Twenty motor controls were included during this installation and at a second shut, during summer 2017, an additional thirty motors were added to make a total to 50 motors connected to the system with PROFINET switches on two redundant rings.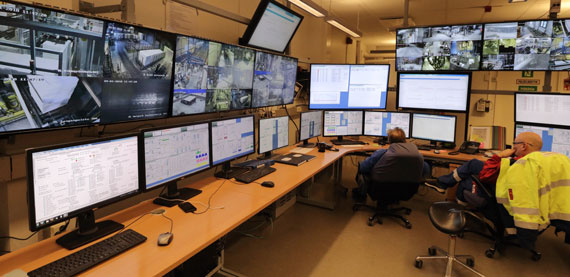 PROFINET benefits
"We now have the ability to reset tripped motors from the control room, read information from the controller, like the number of starts and have real time diagnostics information. A big benefit of the redundancy is the possibility to replace a motor control module on the run without stopping the process," declares Rönkä, "Earlier that might have caused a problem." The PROFINET ring is active all the time with a spare PROFINET switch connected to the ring that can be taken into use without reconnection of the PROFINET cable. So far, Rönkä reports no problems with the new Valmet system, "We are very satisfied, we got what was promised" he says.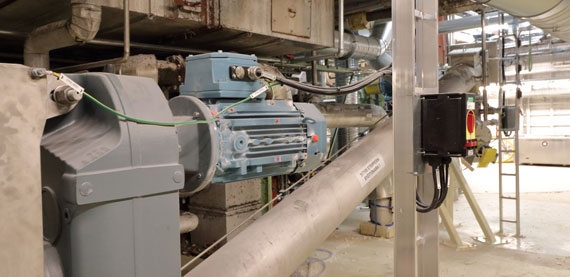 A good project
The start of the CMC process is a batch process where recipes and sequences are a key part of the control. Cellulose is first shredded and ground before being fed to a reactor vessel where it is first treated with sodium hydroxide. Alkali cellulose is formed in the reaction between cellulose and sodium hydroxide which is a crucial step in the process to ensure that the cellulose is homogeneously converted to alkali cellulose. After completion of the different reaction steps the product contains about 25-35% of by-product salts (sodium chloride and sodium glycolate). It is then dried, ground and bagged as technical grade CMC. Other grades produced in Äänekoski are further neutralized and washed to remove by-products to result in higher purity CMC products. With more than a thousand I/Os in addition to the PROFINET extension, Valmet DNA on line 4 has performed to expectations. In conclusion, Rönkä states that he is very satisfied with the delivery, "The PROFINET addition to the system replacement was very worthwhile, cabling was simplified and as the motor controls were totally new made the job easier. Overall it was a very good project."