As liquefied natural gas (LNG) is becoming more important as an energy source, managing its supply chain becomes more and more important. Valmet DNA Integrated Operations revolutionizes the effective planning of LNG logistics based on data using a single syst
The world is looking for alternatives to oil as an energy source, natural gas being one of the options. LNG is natural gas that has been converted to liquid form to make storing and transporting it easier and safer. To minimize supply disruptions in Europe and to manage the increasing demand for LNG, the European Commission has published a Sustainable Energy Security package. One of its targets is to encourage supply and infrastructure development while reducing greenhouse gas emissions.
The supply chain of LNG involves production plants, terminals, liquefaction plants, and logistics operators. To ensure a smoothly working supply chain and to offer real-time data for everyone involved, when and where they need it, has been a challenge. Valmet DNA Integrated Operations solves these problems by combining all the necessary information into a single, intuitive user interface.
A single system for managing data saves time and money
Traditionally, natural gas has been transferred from production to end-users with pipelines. Today, vessels are used more often for overseas transport. The supply chain includes liquefaction plants, transportation companies and storage houses. A comprehensive software is needed to monitor and master all the information between the parties.
Typically, companies use several IT and automation systems for each function. The pieces of information are then moved manually to one system – and further to another system. The process can seem endless – and frustrating as well.
DNA Integrated Operations was developed based on customer needs. It helps users to manage data, optimize sourcing and plan logistics efficiently, saving time and costs.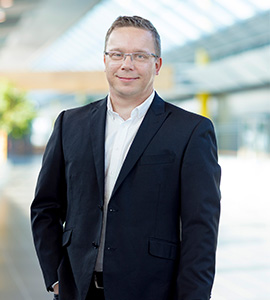 "With the help of real-time measurement data and online connections, we are able to gather all data in one place. The whole process becomes much more accurate and efficient because communication happens simultaneously between different parties," explains Jani Hautaluoma, Director, of Process Automation at Valmet.

Better planning made possible
Based on the current information, it is possible to revolutionize energy transport. The LNG producers can oversee sales according to demand or price index. The number of vessels and trucks is defined to meet delivery demand. The buyer can schedule investments at the ideal time.

Logistics control means real-time delivery tracking. Jani Hautaluoma explains: "The truck driver's phone, for instance, is integrated into our system. The driver can check where and when the deliveries are needed, how much gas has to be delivered to each location – and much more."

Each container can be followed with GPS tracking using a mobile tracking service. All relevant container information is saved in Valmet's system, including the volume of the container, pressure class and recommended service intervals.
Valmet's software is able to bundle all the data and share it selectively with the right people. Correct and timely information means controlled risk management.

Part of Valmet's Industrial Internet offering
In the first phase, Valmet built the software solution for small-scale LNG infrastructure, which is operationally quite challenging. DNA Integrated Operations is one of Valmet's Industrial Internet solutions for handling big data in order to analyze, prioritize and utilize it.

"Behind this innovation, there is extensive expertise in process automation, the process itself and the whole industry," says Jani Hautaluoma.

The first deliveries are underway already. Valmet will supply DNA Integrated Operations, for example, for Gasum's LNG operations in the Nordic countries. All measurement data connected to the LNG terminal operations of Gasum's subsidiary Skangas can be collected and controlled centrally.

"The successful basic engineering phase convinced us of Valmet's ability to fulfill our needs for collecting data centrally for our other supporting systems, like the energy management and ERP systems," says Pertti Norjos, Chief Information Officer at Gasum Group.
The article is published in Valmet's customer magazine Forward 1/2018.
For more information

Jani Hautaluoma
jani.hautaluoma at valmet.com