The nearly 60-year-old KSS Energia's Siikakoski hydropower plant in southeastern Finland now runs more efficiently thanks to more measurements, more data and better control. In addition to automation, Valmet's delivery included electrification, too.
Everything needs to go' was the simple guideline for the modernization of the unmanned Siikakoski hydropower plant. This meant the replacement of old turbines, transmission, generators, sluice gates and auxiliary equipment, all dating from 1961 when the plant was first started up. The extensive project was carried out between 2016 and 2019.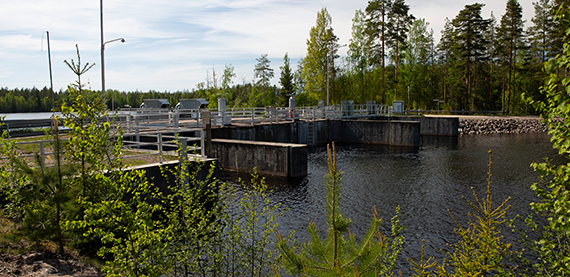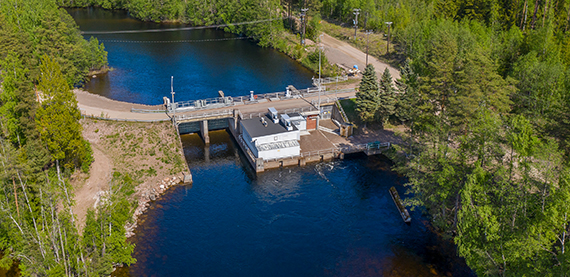 The plant was in its original condition; no machine upgrades had been made during its existence. Electrification from the year 1993 was reaching the end of its lifecycle, and there had been electrical failures that had caused some outages. Automation featuring PLCs (Programmable logic controller) had been updated in 2008. "However, it provided us with very little measurement and history data. So, in connection with this major upgrade project, we decided to upgrade electrification and automation, too," says Kari Dansk, Production Manager, Energy Services, KSS Energia.
Based in Kouvola, KSS Energia is an energy group that serves private and business customers all over Finland.
The group placed several requirements for new plant automation. This time they wanted a real automation system, more than PLCs. It needed to be a truly up-to-date system that not only meets today's but also tomorrow's needs and provides the management and operators with as much measurement data as possible and invaluable history trends. And above all, system availability should be 99.95% or over.
One automation system for all plants in the future
KSS Energia was looking for a turnkey supplier who could provide a wide delivery scope – both automation and electrification – as its own organization is quite small.
"One of the factors that tipped the scales in favor of Valmet is that we already have Valmet's automation system in our Hinkismäki natural gas turbine power plant. In the future, our aim is to have one automation system for electricity production on all our plants to make maintenance, service and spare part availability easier," Dansk goes on. "Another factor that made us choose Valmet is that there is a Valmet service center in the vicinity. We will be able to turn to it in case we need support in our operations. One of the issues with the PLCs was the weak support that was available only from one company and its few resources. It was definitely a risk factor for us."
More data, better control, higher efficiency
The fully modernized 9 GWh Siikakoski hydropower plant was started up in late 2019. It is remotely operated by Empower, a service company to which KSS Energia has outsourced its hydropower operations and upkeep, from a control room located in Porvoo, about 90 kilometers from Siikakoski. With today's technology, distance is not a hindrance.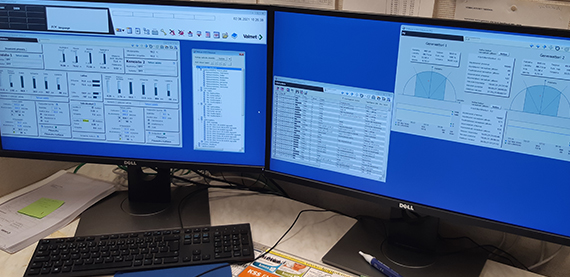 The redundant Valmet DNA Automation System controls and monitors the plant's two horizontal Kaplan turbines with their permanent magnet generators as well as other plant operations. The plant is equipped with permanent magnet generators and separate variable-speed drives for reactive power control.
Valmet DNA is ideal for remote control and a networked operating model thanks to its history data collection capability. It provides KSS Energia with a high amount of information, making it possible to run and monitor the plant efficiently.


I have access to the system from my own PC and can operate the process if necessary. I usually start my morning by shortly checking the water levels, electricity production and some other trends from the previous 24 hours," Dansk explains. "We are now able to get more measurement and history data on a loop level from the power production process than previously with the PLCs. If there are problems, we can go back in history to see what has happened earlier – when and where the defects have started."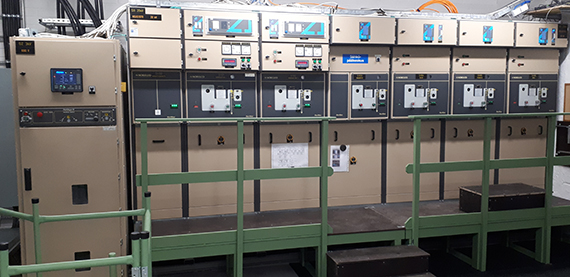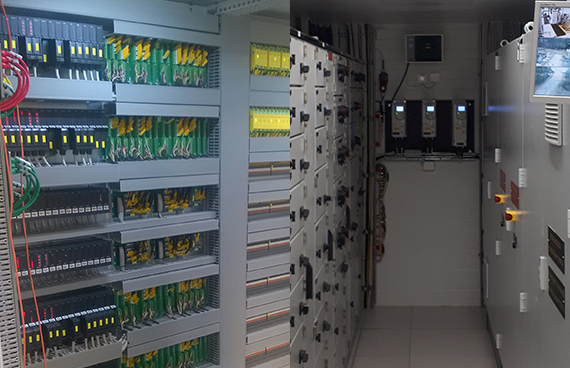 KSS Energia is very pleased with Valmet's turnkey electrification and automation project as well as with cooperation with the supplier. "I have nothing to complain about them," Dansk crystallizes his thoughts.
We now have all the features we dreamed of before the investment, and all our targets have been fulfilled."

"Valmet delivered the KSS Siikakoski hydropower plant refurbishment project on schedule and in scope. We learned a lot during the planning and execution phase of the project, and can use the lessons learned in our future hydro projects. Cooperation with the KSS team was very fluent; we all worked for a common goal, even during the more challenging days," says Robert Chambers, Senior Project Manager, Valmet. "KSS had high expectations for the delivery, so I am thrilled to hear that Valmet met all these expectations and even exceeded them."

For more information, please contact:
Robert Chambers, Senior Project Manager, Valmet
robert.chambers(at)valmet.com