One of the world's largest luxury cruise ships "Symphony of the Seas" from Royal Caribbean International is equipped with Valmet's automation system. The vessel itself offers a lot of enjoyable experiences – among other things, the vessel boasts 13,347 pieces of artwork on board.
Both art and automation are enablers to provide a pleasant travel experience for up to 6,680 passengers per voyage to enjoy the specially created atmosphere. The Sound Shell sculpture, for instance, has been designed to offer an interactive audiovisual experience, while the redundant Valmet DNA integrated automation system ensures safety and security. Even automation consists of thousands of small pieces of art, which all need to be mastered.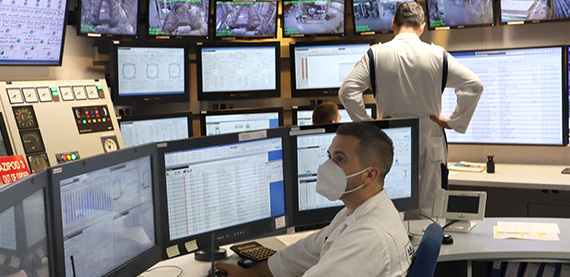 The role of power management
An integral part of the Valmet DNA integrated automation system is Valmet Power Management. Integration makes it easy to adapt the system to any machinery plant, ensuring efficient control operationally and cost-wise. It raises the required level of availability and safety. With this application, even diesel engines and generators are controlled and monitored. Load sharing is followed accurately with defined limits and balanced mode settings, while possible blackout situations are monitored and avoided.
Fernando Pendola (below), Manager, Global Marine Operations, Global Technical Solutions, Royal Caribbean Group, states: "All these functionalities are key factors for the safe operation of our power plant. They indeed bring us high value."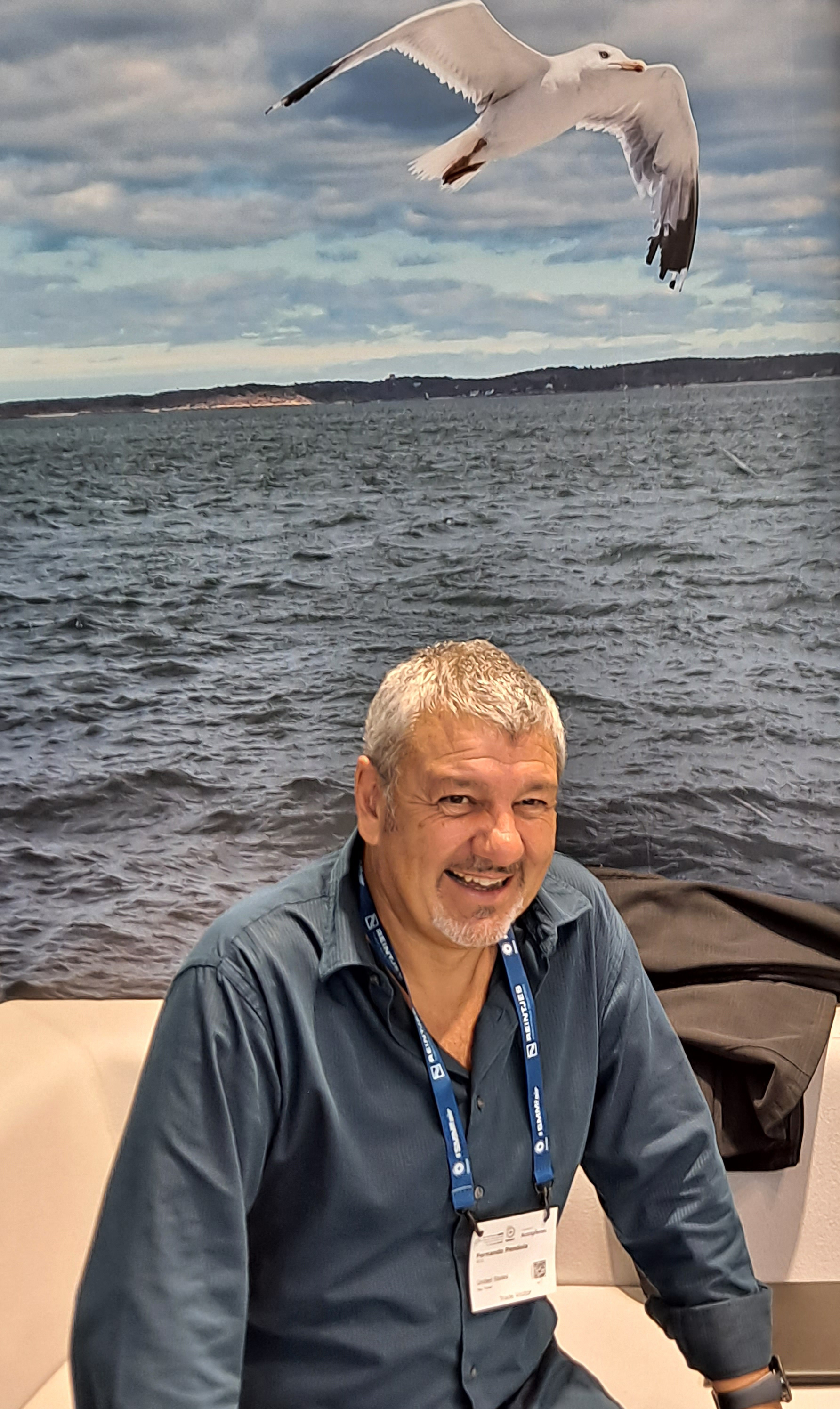 The power management can also be used for even smarter communication between the main engines and propulsion. The operation can be seen as part of predictive maintenance, too, according to Fernando. In addition, Valmet Sea Optimal Mode is implemented in the Power Management System to enable savings in fuel consumption.
It's teamwork
Art is communication and providing creative experiences. When operating a cruise ship, it is all about communication, too, sharing information in the engine control room among colleagues and with the bridge crew.
In the engine control room, Rino Cresei, 2nd Engineer Watchkeeper, Bozo Pusic, 2nd Electrical Engineer and Leo Skopac, 1st Engineer, are involved in the daily operations of the cruise ship by paying attention to its safe operation. They are familiar with the features of Valmet DNA to get the most out of the system. "Of course, we are busier when sailing. But there are plenty of functions that have to be constantly observed and monitored," explains Rino Cresei.
Electrical systems need continuous attention, and Toni Novak, Chief Electrical Engineer, represents an expert in that field. He also uses Valmet's automation. He says: "For me, Valmet DNA is very user-friendly. It is easy to find the relevant information."
Rino Cresei states: "Every function is well controlled with Valmet DNA automation system." For instance, historical data is collected in the Valmet DNA Historian, and it is available for the operator in the form of visible trends, the historical/replay mode on mimics and in the DNA Report. It has several benefits, such as all process history – with trends and alarms– is stored automatically. This serves us well in troubleshooting but also when we are developing process performance.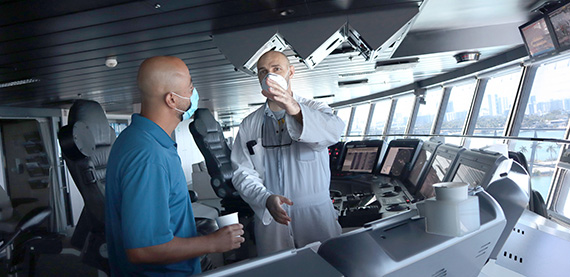 Energy calculations improve results
On the cruise ship, the need for energy varies depending on the time of day or if the vessel is at sea or in port. Propulsion operation and passenger comfort have to be ensured by constantly having electricity available. Electricity with an even quality is not only preferred for economical reasons but also for environmental ones.
All energy calculations are followed in a centralized manner by the cruise company's Energy Group. For Royal Caribbean, it is important to compare different routes and maneuvers to learn from the best practices achieved.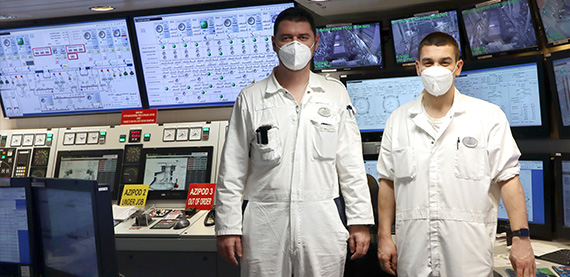 Emergency shutdown for multiple functions
The emergency shutdown system is used for several functions, like controlling and monitoring the fire doors, the weathertight doors and more. It even controls and monitors the safety actions of the deep fat fryer – as well as the high-fog machinery and other critical systems.
Fernando Pendola states that there are different tests for each function at different intervals. Everything has to stay in good condition and be well taken care of. When everything runs smoothly, you cannot even notice that it is functioning. In this case, no news is good news.
Comfortable traveling
Cruise ships aim to offer a comfortable travel experience to their passengers. An important part is to ensure that all services are functioning smoothly. Fresh water should always be available, heating and ventilation in the cabins and other areas need to work properly, swimming pools must be kept filled with clean water and other such details. For all these functions, automation plays a significant role.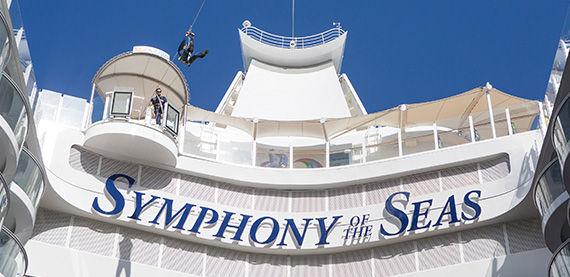 Comfort levels, too, have to match passenger expectations, and these expectations are rising. "Our automation has responded to our needs very well. It has to be available all the time – 24/7," states Fernando.
Valmet DNA Integrated Automation System also takes care of the grey water systems. The storage, transfer and discharge is realized with sequences. The system controls the level in the laundry and discharge tanks – and even the temperature in the grease tank.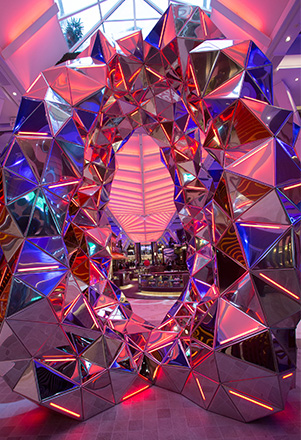 Creative solutions are like art
In the integrated Valmet DNA automation system, communication with other systems is possible through serial buses. More and more modern features are being created to offer a better user experience. To master all this requires professionals like the crew of Royal Caribbean International and marine experts at Valmet.
According to Rino Cresei, Valmet service responds quickly. And so far, there have not been many issues. The system has been in use now for four years.
Fernando Pendola sums up his experiences: "Valmet is one of our key partners. The staff at Valmet is professional, and we have been able to cooperate with them very well."

For more information, please contact:
Sami Hamra
sami.hamra (at) valmet.com