The new LNG-powered vessel, Megastar was built by the Meyer Turku shipyard. Tallink meets the environmental challenges by using mainly liquefied natural gas (LNG) as fuel and Valmet DNA as automation system to enhance operational efficiency of the vessel.
Valmet DNA is the automation system covering machinery and emergency shutdown systems (ESD). The machinery systems share the communication network and process controllers while I/O groups and field network are separately. The emergency shutdown is an independent system.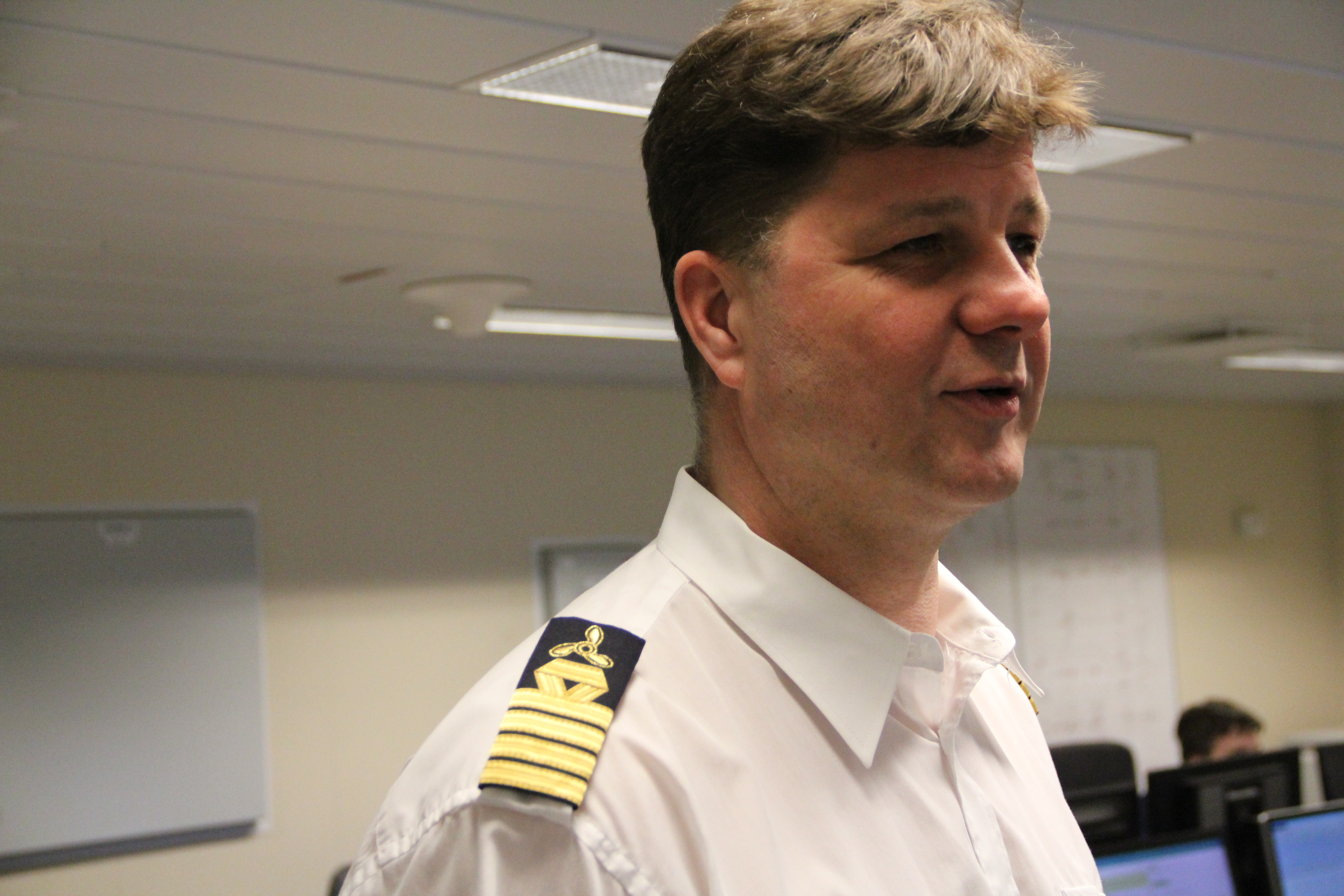 Ivo Andreas, Chief Engineer at Megastar has worked earlier at Tallink's Superstar as many members of the crew. He was involved even in the installation and start-up phases of Megastar in Turku. He confirms that the work concerning automation by Valmet was done very professionally.
Operator Juri Kropatšjov is one of the third engineers onboard. He operates daily with the Valmet DNA system and after training he is very familiar with the system. One of his favorite features is the history application then all the process history is stored automatically and this forms a good foundation for troubleshooting and process performance.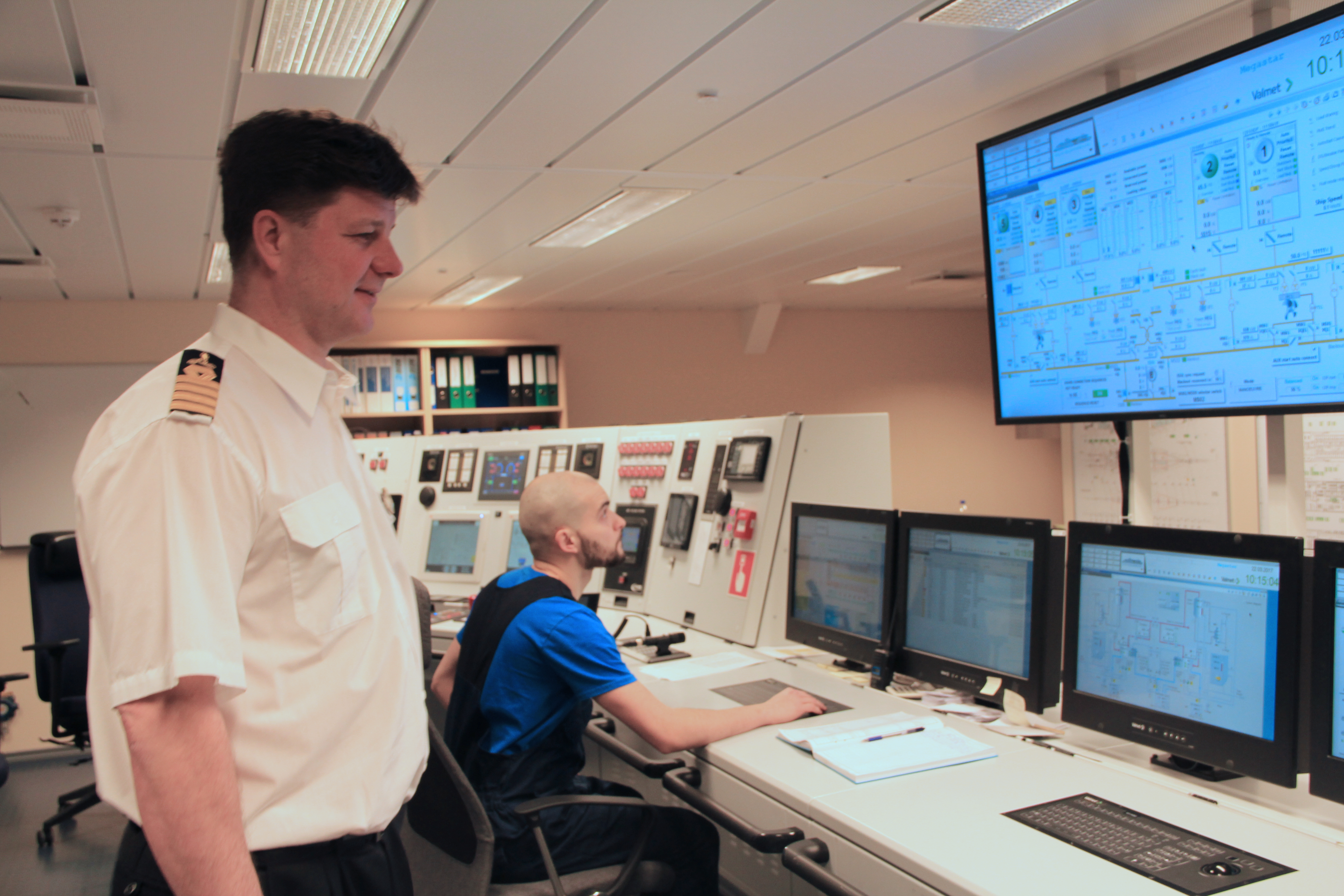 Caption: Ivo Andreas and Juri Kropatšjov in the machine control room.
Juri Kropatšjov states: "The automation system is important for instance when changing from diesel to gas. Working in a vessel like this is a privilege since Megastar is cleaner and more environmental friendly than many other vessels."
Andrus Kaasik, Third Engineer agrees with Kropatšjov and goes deeply into the different vessel models, now harbor mode since the vessel arrives at port of Tallinn. He states: "Valmet DNA is a reliable system. It is very modern and provides us with more information."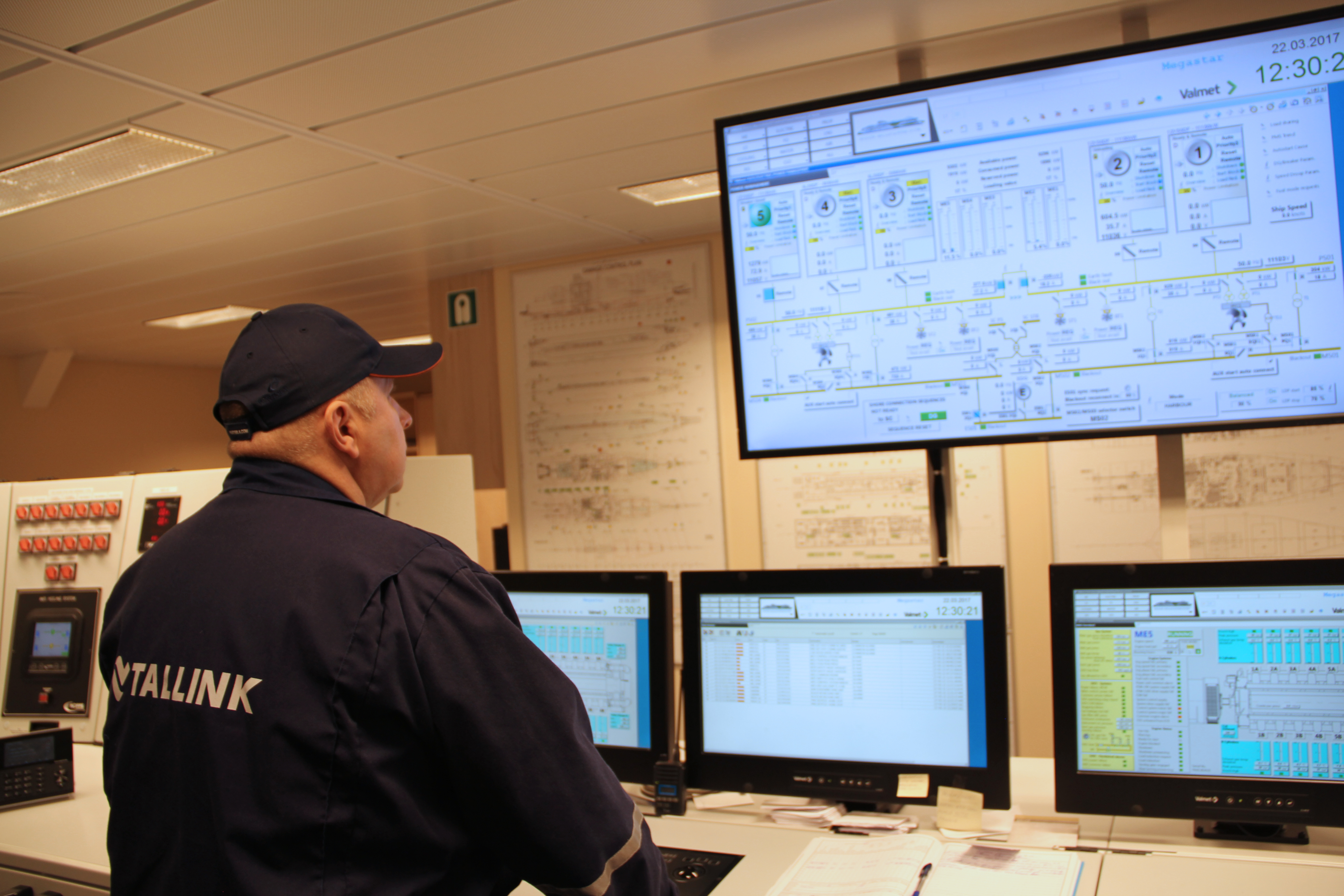 Caption: Andrus Kaasik in front of the Valmet DNA displays.
Ivo Andreas is responsible for all the 16 engineers in the engineer department. He is proud of his professional team. He explains that the co-operation with Valmet has been good. "I'm glad to say that Valmet is very cooperative. If something is needed, they will support us constantly. Now, our main contacts are in Finland but later on in Estonia."
Andres Lepik, Project Manager for Megastar explains: "We were impressed by the high-quality, solid-state hard drive computers without fan cooling, the ability to use multiple monitors simultaneously and the possibility to use standard monitors to help extend the operator station. In additional, the system comes with a data saving function that stores information for up to one year. We also appreciated the fact that the system could create good trends and gave quick access from the alarm list to the displays."
Safety is the priority number one
Ivo Andreas raises up reliability of the automation system. "The system is very reliable and that is utmost important for us. System troubleshooting is fast and easy and it helps us to focus on the right issues. Also, we can learn from that for the future. Further, the history data is in use all the time. Written functional descriptions help the operators in situations which occur seldom. These also play a part what comes to the safety operation", Ivo Andreas explains.
Redundancy and high availability are other essential aspects on the automation system. The ESD is in use all the time to ensure the safe journey.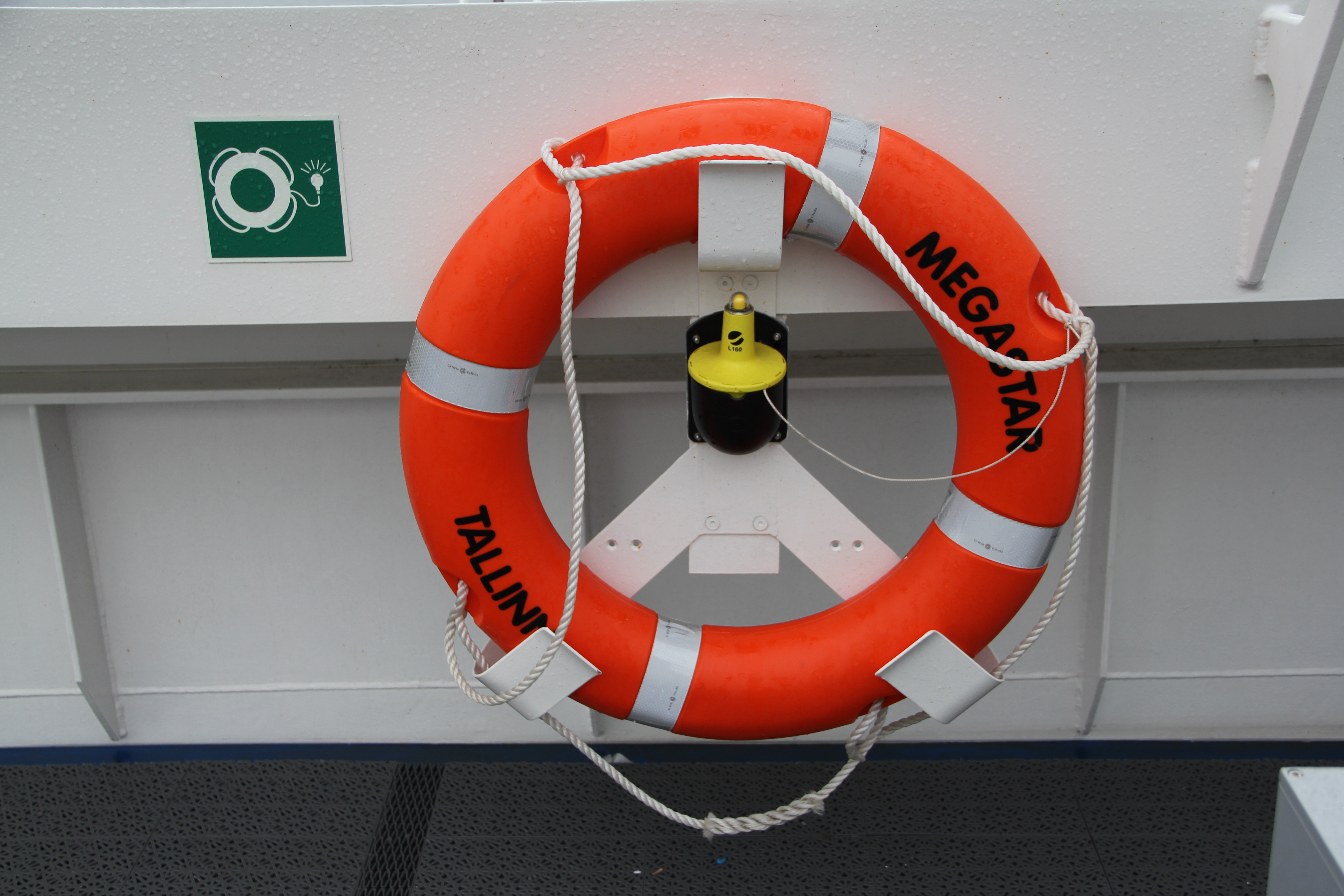 Valmet's automation system forms a complete vessel automation package that integrates all the necessary equipment and systems for control, alarm, monitoring and information needs throughout the vessel. Ivo Andreas is satisfied with the overall operation of Valmet DNA. He states: "In a LNG-powered vessel you have to take into consideration that there are more interlocks for safety reasons."
LNG – towards the future
Valmet DNA is designed with 6 operator stations. There are two redundant process control stations included in the machinery system and one in the emergency shutdown system (ESD). The automation system controls and monitors five dual/fuel engines, the electric power plant, propulsion auxiliaries, seawater and freshwater cooling, fuel supply and transfer, bilge, ballast, black and grey water, boiler plant, LNG system, car deck ventilation as well as the food refrigeration system.
Altogether, there are about 7,500 signals available. Of those, only about ten are active alarms. This is a very good and normal situation, according to Ivo Andreas.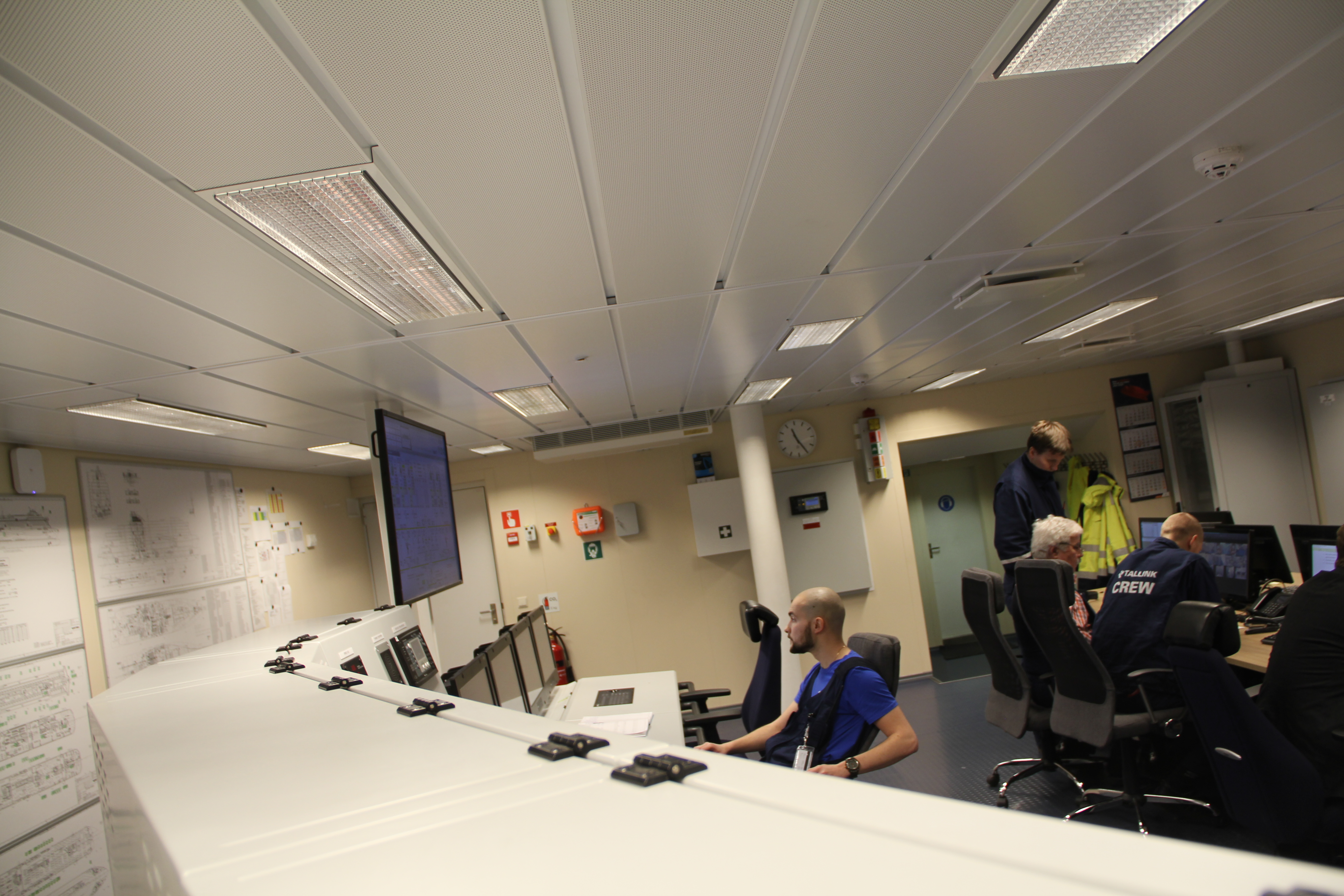 The Baltic Sea, where Megastar is sailing, is an Emission Control Area (ECA), where there are stricter emission regulations. Megastar is a pioneer in using LNG but it might create more supply chain possibilities for LNG in this area, perhaps even encourage more shipowners to build LNG-powered vessels.
Megastar is sailing towards the LNG future where environmental values – less sulphur and carbon dioxide emissions - are emphasized. This is an area where Valmet's expertise can be utilized.
For more information:
Heikki Tanner
heikki.tanner at valmet.com