Valmet is known for automation control system superiority when it comes to efficiently running equipment used in energy, pulp and paper and other industries. But when it comes to turbines, Valmet is a relatively new name.
Now reaching the 1,000 MWe gas turbine automation installed base milestone and going over 400 references including as well steam and hydro turbines around the world, Valmet's turbine automation team can be extremely proud of their progress: the first decade of a dedicated turbine automation team with solid business volume growth.
Can-do teammates
"All deliveries have had their challenges and rewards," says Johan Musch, Product Manager, Gas turbines, "but I am most proud of our team of specialists with their can-do attitude who have seen us through. Especially in the early years, it was difficult to get recognized."
The early core team of Pekka T. Niemi, Pasi Voutilainen, Tom Bäckman, Eetu Oittinen and Johan Musch was joined later by Hermanni Välimaa, Rupert Kerschbaum, Etienne Guyon and many more.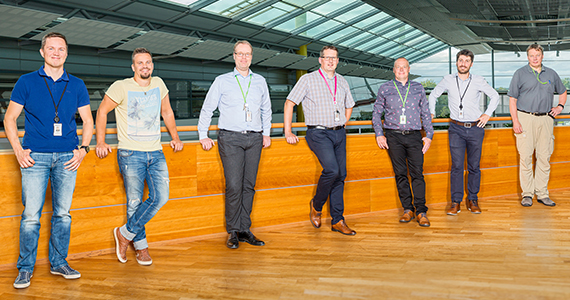 Why turbine automation is important
The turbine is one of the most important components in a plant and a key component in energy production. "It's a huge advantage when we can integrate turbine automation as part of the main plant's automation system," says Pasi Voutilainen, Sales Director.
Regardless of the source – solar, geothermal, biomass, hydrogen or other – turbines are needed to turn the energy into electricity.
"Steam turbines are one of the most highly efficient ways to produce electricity," says Eetu Oittinen, Engineering Manager, DCS & Turbines.
"Specific types of gas turbines back up the power for highly fluctuating renewables by starting up quickly to support the grid," Johan explains.
"Rivers and water will still be there in hundreds of years from now. Hydro turbines will still exist and be a carbon-neutral way to produce electricity," Rupert Kerschbaum, Product Manager, Hydro turbines, predicts.
Valmet's state-of-the-art turbine automation gives customers more accurate control, resulting in more stable and safer operation. And intelligent turbine automation can strongly contribute to cleaner and more efficient electricity production.
Getting started
"We started out in our backyard, implementing and applying newly developed hardware and software. Our customers in Finland had already been asking us if we could implement turbine controllers within our Valmet DNA system," says Johan.
"I'm especially proud of our first turbine controller projects," says Pekka T. Niemi, Senior Specialist. "That's when we first began to create the foundation for our offering and confidence that we could even break into turbine automation."
"But it was challenging to move outside our domestic market and start to gain a foothold abroad. Thanks to the help of our Value-Added Reseller network, we were able to roll out our gas turbine applications to Malaysia, Germany, Nigeria and more," he continues.
Winning projects
One of the first steam turbine renewal projects delivered by the growing turbine automation team was implemented for the Haapavesi power plant in 2008, significantly increasing availability and energy savings, although the company has been delivering automation for steam turbines for much longer.
Valmet won its first hydro turbine breakthrough in 2011 for Ilarion in Greece after three hard years of work. This was followed by the large-scale Felsenau hydro power plant project in Bern, Switzerland, consisting of the whole automation system with a tricky water level control.
"After this, the spirit of hydro started to spread inside Valmet," Rupert says with pride.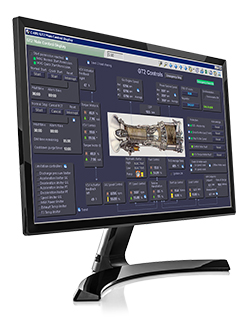 But the team unanimously agreed that their first delivery for marine turbine automation in 2017 - 2019 was the most rewarding. With extremely tight schedules, strict marine regulations and working conditions - the delivery fronted us with many complicated challenges.
"When we finally managed to gain the customer's full satisfaction, it showed we could handle the most difficult issues given to us," says Johan.​​​
"Along with our solid Valmet DNA turbine automation solution, we also greatly increased our knowledge of turbine hydraulic and field instrumentation over the decade," says Tom Bäckman, Sales Manager.
More open, all-encompassing and expandable
Valmet's strength has been to offer a complete concept: from turbine controllers, including automation, machine monitoring and information management, along with the possibility to integrate them into a plant-wide distributed control system.
Valmet's turbine control system is more open, all-encompassing and expandable than any other solution available today. By using the same software and hardware platform, the complete plant DCS solution and integrated turbine governor also reduce maintenance costs.
"It's not a black box," Pekka points out, "but rather part of the entire plant's automation system. For the end customer, this definitely provides the best possible turbine performance."
Upcoming milestones
The next target is to offer more machine learning and predictive maintenance, so customers can save money by being able to better optimize their machines.
Predictive maintenance is becoming key in the turbine business, so Valmet is providing its machine monitoring system for rotating machines. Customers need the information it produces to plan shutdowns in advance and avoid any premature breakdowns.
"Every day, we try to offer new turbine solutions. We also aim to combine turbine automation with the industrial internet to provide better information for customers," Hermanni Välimaa, Engineering Manager, DCS & turbines, adds.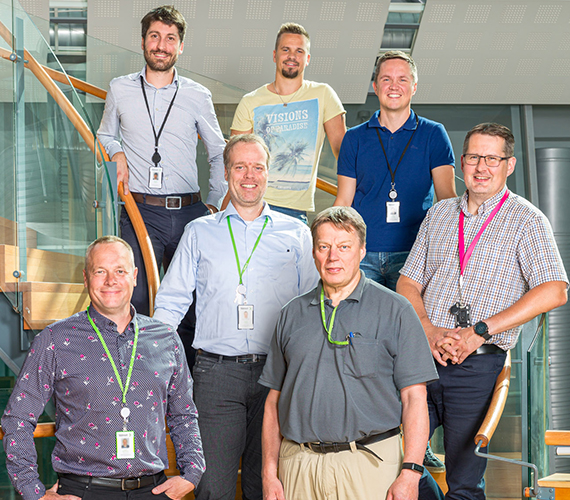 Main factors driving business forward
Compared to 10 years ago, Valmet is now a highly experienced steam turbine control supplier in the market, a recognized gas turbine control supplier and will gain the same status in hydro in the next five years.
Safety and usability will be the key drivers in the future. Turbines need to run safely and reliably, without unplanned outages.
Steam, gas and hydro turbine operation fluctuates highly. To stabilize the fast-changing renewable electricity production requires advanced control philosophies, condition monitoring systems and intelligent turbine maintenance planning tools. This will turn fixed turbine service intervals into optimized ones.
Our business is growing as we put our customers first. Customer satisfaction is vital to us.
"Advanced control systems enable turbines to operate more efficiently, producing the same amount of power with less energy and reducing emissions. This creates a win-win situation for both Valmet and our customers," Etienne Guyon, Business Manager, concludes.
For more information, please contact:
Etienne Guyon, Business Manager, Turbine Automation
etienne.guyon(at)valmet.com