October 2, 2015 3:00 PM

On September 24, 2015, Valmet arranged a site visit for investors and analysts to Shanghai, China. The visit focused on Valmet's operations in China and the day consisted of a presentation by Aki Niemi, Area President, China, and a visit to Valmet's site in Jiading District in Shanghai.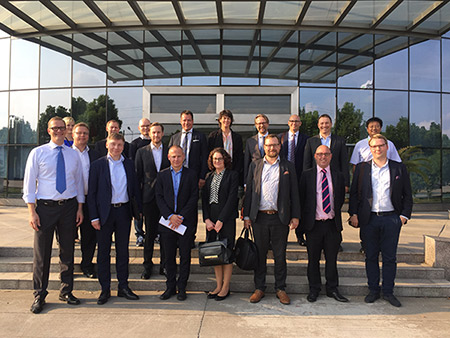 Valmet has in China about 2,000 employees, 6 production units, 3 service centers and several branch offices. Valmet has a strong position at high-end technologies: Valmet is #1 counted by delivered capacity of pulp lines and #2 by number of deliveries in wood pulp lines, clearly #1 in board and paper machines, #2-3 in tissue machines. Valmet has installed a total of 500 automation systems, including 20 competitor replacements only in this year. Also, net sales in Services has increased roughly 90% in the past five years.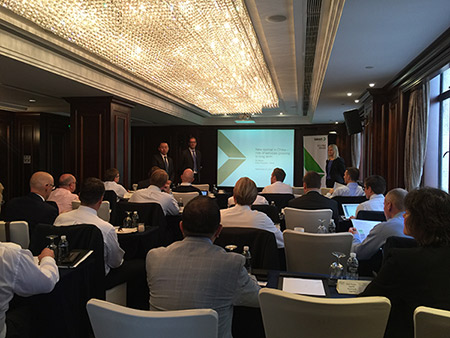 In China, the market activity was at its peak after the financial crisis. During the crisis, China reflated its economy strongly, which led to an investing boom and was followed by overcapacity in many industries, including the paper, board and tissue industry. Valmet's orders received and net sales in China have decreased some 60% from the peak levels in 2009 and 2010 (orders received in China was EUR 631 million in 2009 and EUR 241 million in 2014, while net sales was EUR 682 million in 2010 and EUR 266 million in 2014). Compared with the stimulus-driven levels, the volumes in China are today at more balanced levels.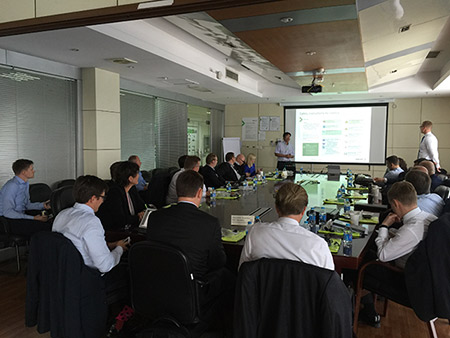 The market drivers in China are still in place. In Services, growth is supported by the significant amount of new capacity that has been installed during the last 15 years. Also, the installed base is aging. In Automation, the increasing demand for saving costs of raw materials, energy and labor drives need for automation. Also, higher quality requirements drive the need for automation, while aging automation systems installed during last 15 years drive the upgrade and replacement business. The pulp market is driven by increasing standard of living in Asia, which in turn is drives the demand for paper, board and tissue based products. This is expected to increase the demand for fiber. The demand for paper, board and tissue is growing fastest in Asia, especially China and India, which do not have sufficient domestic fiber resources. In Paper, the developing markets, e.g. China, are expected to drive containerboard demand. The trend is for lighter basis weights in packaging. The tissue consumption is driven by higher product penetration together with improved product quality.
Valmet has adapted to current market situation and can further improve competitiveness with own actions. China offers Valmet competitive cost of raw materials and other procurement, and at the same time Valmet focuses on manufacturing efficiency in China.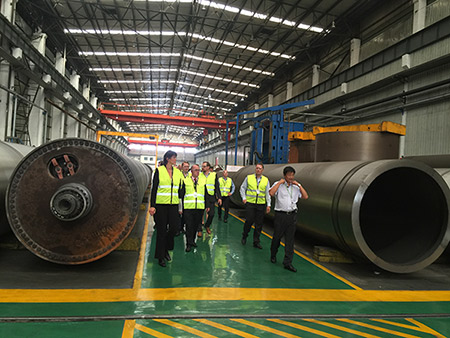 We would like to thank all participants and hosts for the visit. Our next site visit, which focuses on the newly acquired automation business, will be on November 26, 2015 in Tampere, Finland.
Don't forget to watch the summary video of the visit to Shanghai, which includes an interview with Aki Niemi, Area President, China. You might also find the blog entry from the previous site visit to Shanghai interesting.