May 24, 2023
Two days ahead of schedule in September 2022, a new wood handling line was successfully started up at Stora Enso's Kaukopää production unit in Imatra, Finland. It relies on Valmet technology to carefully control chipping speed.
Before investing in the new wood handling line, Stora Enso had two debarking lines at Kaukopää, also supplied by Valmet, and one at Tainionkoski.
"One driver of the investment was the condition of the existing Tainionkoski debarking facility. We also wanted to centralize and modernize wood handling at Imatra Mills to enhance its production capabilities for premium packaging board," says Kimmo Nikunen, Project Manager at Stora Enso.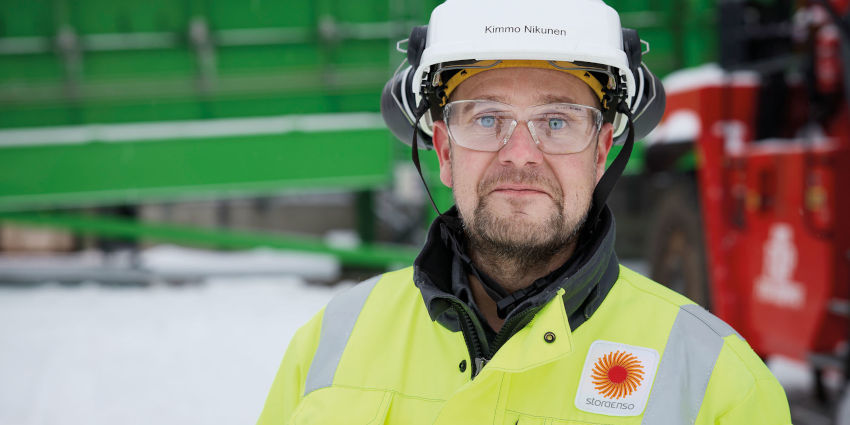 Good cooperation overcomes challenges
Although the wood handling line started up on time, there were challenges with delays during the project's installation phase. The project team had to face both erection delays and late equipment deliveries. Good communication and working closely saw these challenges overcome.
Cooperation with the site manager and installation team was commendable and always open.
"We were able to create a very enthusiastic and dedicated project team. Despite the setbacks, we were able to achieve our target deadlines through hard work and excellent cooperation with Stora Enso's project team," says Mikko Rajala, Project Manager at Valmet.
"Already in the very early phase, there were challenges with keeping to the planned machinery erection schedule. The erection process was somewhat delayed, but we caught up during testing and commissioning, when all the parties did excellent work," says Nikunen. "Cooperation with the site manager and installation team was commendable and always open."

Controlled chipping speed for flexible production
The reason for choosing Valmet as a supplier was that Stora Enso wanted similar spare parts and chip quality and capacity to those on their existing lines. Chipping speed affects chip quality, and different wood species and grades require different chipping speeds, so the chipping speed needs to be controlled. The changes in seasons also affect the required chipping speed. The Valmet Chipping Speed Control system, previously called EasyDrive, was the solution.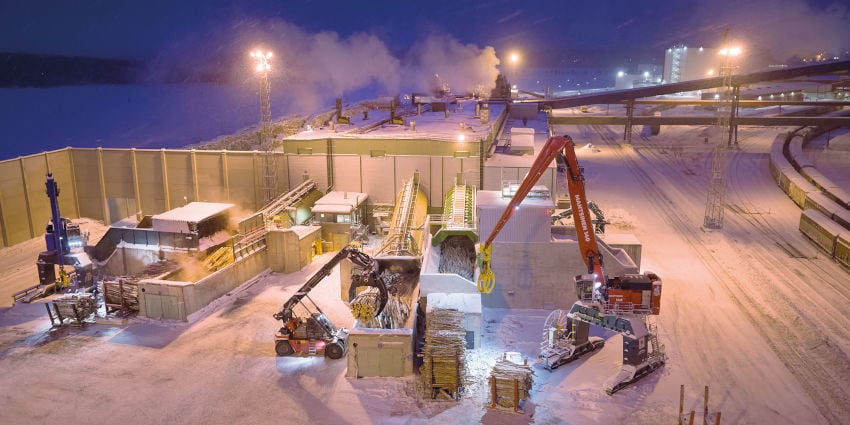 "This new debarking line will produce the chips from different wood species for chemical pulp and chemi-thermomechanical pulp (CTMP) production. This means that chip specifications, like dimensions, differ. We selected Valmet's high technology Chipping Speed Control system because it is flexible enough for this purpose," Nikunen explains.
On time and on budget
"The project was completed on time and on budget. The performance of the new debarking line also looks promising now it's been running for a few months. So from this perspective, I'd say the project has been a success. However, the project's final success and performance will be seen later, after more runs and more experience," Nikunen concludes.
The project was completed on time and on budget.
With the new line now supplying both the Kaukopää and Tainionkoski production units with chips, it's mission is accomplished, and their chip supply is secured.
TEXT Kerstin Eriksson PHOTOS Torbjörn Bergkvist