Mar 12, 2018
Luso Finsa, an MDF, chipboard and SuperPan producer in Portugal, started up its new Defibrator system for producing wood fiber in record time. A dedicated team and regular online meetings were some of the factors that led to this success.
Luso Finsa in Portugal is part of the Finsa Group, which is operating in the wood
processing sector in Europe. Luso Finsa produces MDF, chipboard, and Superpan, a product that combines the best of MDF board and chipboard in one single product.
A Defibrator system is an essential part in a fiberboard line. The raw material, such as wood chips, is grounded in a pressurized disc refiner to produce wood fiber.
Luso Finsa previously had only one Defibrator system, which was operated in alternating cycles in order to supply both press lines, but increased demand meant that they would ultimately need to increase their capacity.
Luso Finsa chose Valmet to supply a new Valmet EVO 56 Defibrator system.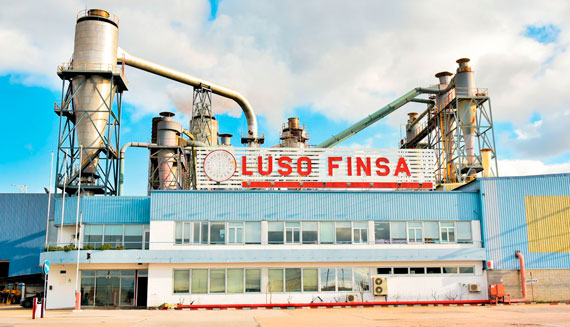 A sustainable choice
Finsa was already running a similar system at its facility in Spain. "Since we already had an EVO 56 Defibrator, we knew it was a good choice. We also have long experience of implementing projects with Valmet," says Tiago Almeida, Mill Manager at Luso Finsa.
"Sustainability and environmental matters are also key factors for us in choosing suppliers and equipment. We have stringent requirements for reducing water and steam consumption, among other things. Because the EVO 56
has very low consumption of electricity, steam, glue, and water, it meets our demands."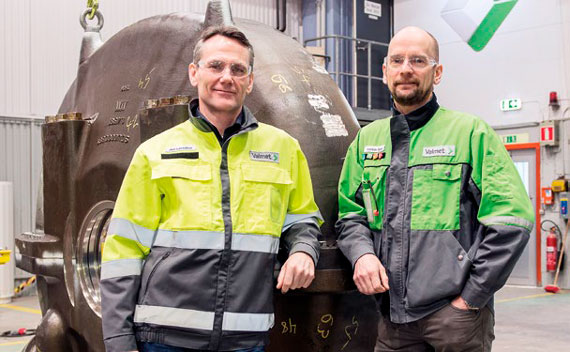 Right people in the right places
In November 2016, Luso Finsa ordered an EVO 56 Defibrator system from Valmet; it would be up and running only seven months later, in June 2017.
"A normal delivery time for this type of order is ten to eleven months, so the schedule was very tight," says Jan Laredius, Senior Project Manager at Valmet. "We quickly concluded that it would be critical to communicate closely with Luso Finsa and put together a team with the right people in the right places. In addition to assigning people with the right expertise, we found people who spoke Spanish or Portuguese."
Effective online meetings
Valmet and Luso Finsa held weekly online meetings to ensure everyone participating in the project had the latest information.
"We discussed everything from the technical details to coordinated transportation. A lot of questions and ideas come up during a project, and this was an effective way to discuss them," says Tiago Almeida. The fact that Valmet
had Spanish-speaking and Portuguese-speaking personnel made this easier.
"It is one of the reasons that the project was such a success. We understood each other better in a linguistic sense, and this contributed to increased participation in meetings," says Almeida.
Quality exceeded expectations
´The entire project proceeded according to schedule, and the Defibrator system was delivered on June 6. The first Superpan boards were produced with the new Defibrator on June 30.
"The quality was good from the very first boards, and this project has even made it possible for us to exceed our customers' quality requirements," says Almeida, who had never before been part of a project of this type that was
implemented so quickly.
"We were able to make the tight schedule work because we had such a committed and expert team from Valmet and us at Luso Finsa. A contributing factor to the project's success was that we analyzed all of the information in
detail and were able to reduce the number of unexpected production stops. Valmet also provided support in the implementation, and our operators received good training."
This project has even made it possible for us to exceed our customers' quality requirements.