Aug 8, 2023
For decades, Neles has enjoyed recognition as a best-in-class player in the world of valves and valve automation thanks to a portfolio of quality products and digital services. Of late, the company has further accelerated its agenda following the 2022 merger with Valmet. The main message for customers, says Haroon Azmi, is that the company's capabilities and know-how are better than ever. "Today we are operating from an even stronger base and with a wider offering, covering more markets, and leveraging our global reach."
Brand alignment: From July 2023 onwards the traditionally red Flowrox pumps and valves will be shipped in the typical blue coloration that all Valmet flow control products have in common - carrying the torch for mining and metals industry excellence under Valmet ownership. Image shows a pinch valve.
As widely reported in the press, Neles Corporation merged into Valmet Oyj on April 1, 2022. The alliance created a company with a unique, even stronger offering for global process industries and a solid platform for further business growth in flow control solutions. All being driven by a team of 17,500 professionals around the world. "Moreover, thanks to the 2021 acquisition of the valve and pump business of Flowrox we have cemented our position in the mining and metals industry. Our business line's expanded offering of valves, pumps and services for mining, minerals and metallurgical applications is now more complete than ever." "The merger went very smoothly, delivering positive benefits all round," comments Haroon Azmi, who is Vice President for the MEIA (Middle East, India, and Africa) market area for Valmet's flow control business. "Importantly for our customers, be they looking for complex project packages, MRO or services, we continue to offer the expertise and flow control portfolio they can rely on. This encompasses industry-leading valves, valve automation solutions, and related services, under the renowned Neles™, Neles Easyflow™, Jamesbury™, Stonel™, Valvcon™, and Flowrox™ product brands. Frankly speaking, our customers have known and respected these leading brand names for decades, rightly associating them with reliability, safety, and expertise." Asked to define the customer base for Valmet's flow control business, Mr Azmi points to traditional sectors such as pulp & paper, gas processing, LNG, industrial gas, chemicals, energy, and refining, as well as emerging markets such as Power-to-X and renewable energy. Moreover, thanks to the 2021 acquisition of the valve and pump business of Flowrox we have cemented our position in the mining and metals industry. Our business line's expanded offering of valves, pumps and services for mining, minerals and metallurgical applications is now more complete than ever."
The acquisition brought together two flow control solution portfolios with zero overlap, confirms Mr Azmi. "The Flowrox pinch valves and knife gate valves were a welcome addition to our existing offering for the industry. Slurry pumps were also added to the portfolio. All in all, we are now a formidable player in mining, minerals, and metals, which are amongst the most demanding applications for flow control technologies." These strengths will be of definite interest to companies located in India and Middle East, Mr Azmi notes. "We have witnessed increasing demand for metals, ore depletion and investments in more efficient processing in these geographies. With good long-term fundamentals, service intensity, and a different cyclical nature balancing out cycles of the business line's traditional core industries, mining and metals is an attractive industry for Valmet."
Plant managers and engineers who rely on sophisticated products like valves set high store on having support available locally. Recognizing this, the flow control business of the company has over the years created a wide network of flow control experts to ensure customer proximity. As a case in point, consider the Flow Control Business Line's eight technology centres, forty-plus service centres and numerous manufacturing locations. In addition, a new distributor model has also been launched. "Expanding geographical coverage and improving market reach are important steps toward increasing our presence in the market. By enhancing our distribution network, we can effectively cater to a wider customer base and ensure quick customer response times and delivery," says Mr Azmi.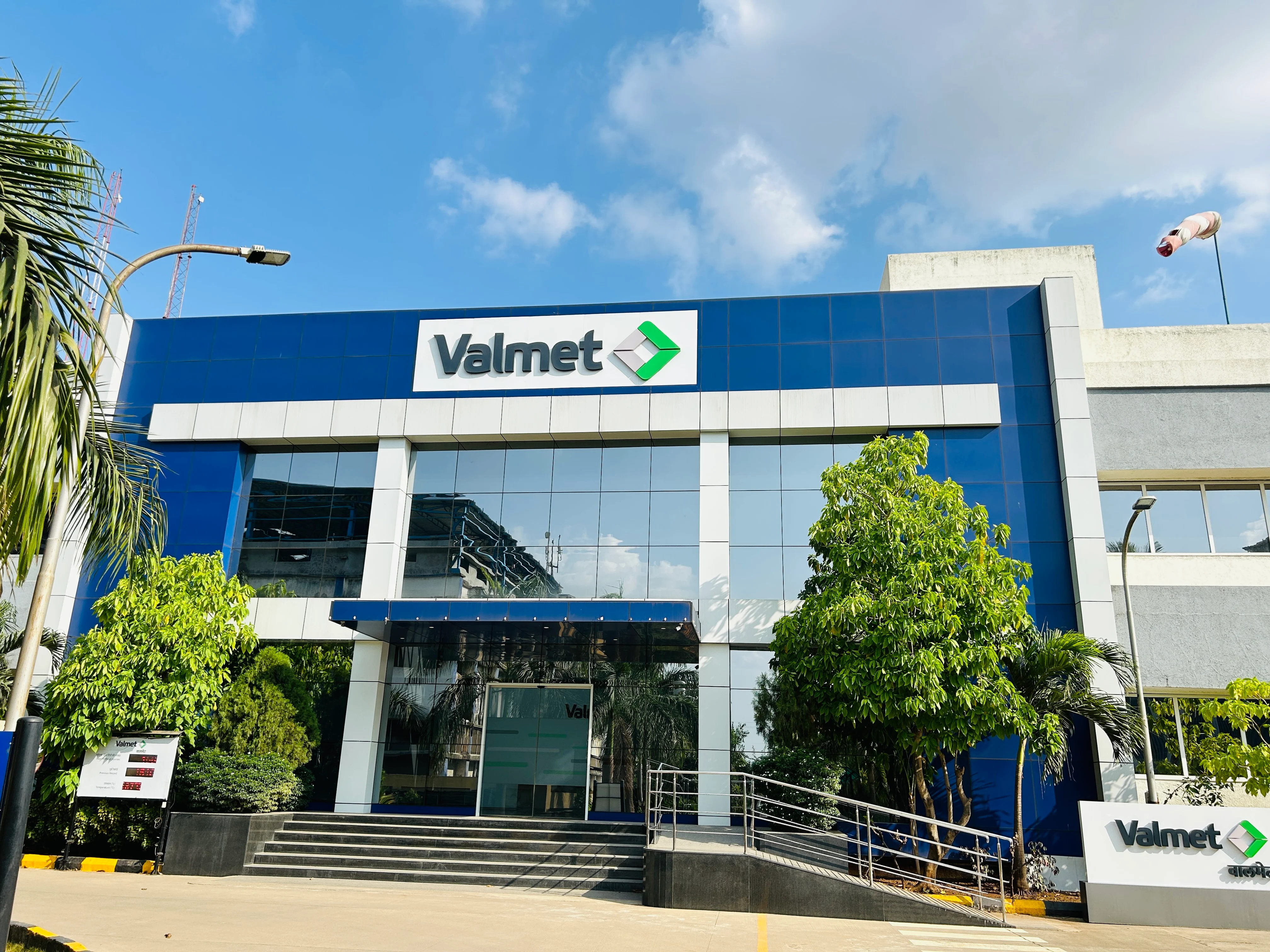 Reflecting on Valmet's global presence, Mr Azmi further notes that India is a powerhouse when it comes to valve manufacture. "Valmet's flow control business boasts three state-of-the-art manufacturing plants in India situated in Maharashtra - Ambernath, Dombivli and Vadodara (Gujarat), together employing approximately 500 highly qualified individuals. All plants are equipped with modern machinery and Machinery and equipment have been installed to facilitate the assembly of valves up to 36 inches in size. Furthermore, collaborations with local manufacturers have been initiated to enhance the local content of the production process." "Our operations in Saudi Arabia fully embrace and align with the Kingdom Total Value Add program, actively contributing to the country's growth. Our Dammam factory has successfully partnered with local manufacturers to strengthen the local content in our production process. As a result, our facility has gained approval from all major oil and gas companies, solidifying our position as a trusted and preferred supplier in the region."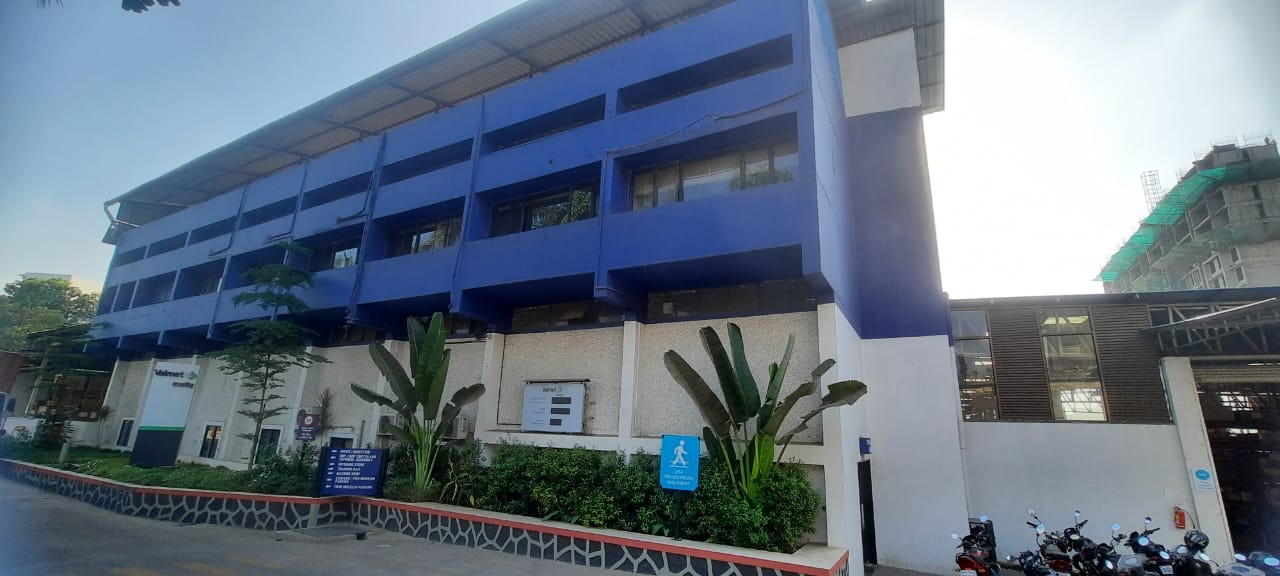 Neles NDX – the intelligent valve controller
World-wide, sustainability is high on the agenda of governments, business communities and citizens alike. In this respect, Mr Azmi states that India is actively investing in emerging sectors such as green hydrogen and renewables. "The market in these sectors is currently consolidating, and investors are exploring competitive technologies to capitalize on the opportunities. Additionally, biofuels and plastic waste recycling are gaining momentum as sustainable solutions." Demand for renewable energy sources is also increasing throughout the Middle East. "Hydrogen, solar energy, and windmills are being sought after to meet growing energy needs and reduce reliance on traditional fossil fuels. The shift towards renewable energy aligns with global efforts to mitigate climate change and promote sustainable development." "At Valmet, we have long recognized this need and proactively enhanced our flow control product offering to cater to growing demands from such emerging industries. Yet whilst hydrogen and oxygen might sound new and exciting, we actually have a long history of supplying valves that can safely handle such challenging media.
The degreasing and cleaning processes are critical during oxygen valve manufacture. That is why Valmet has dedicated clean rooms in five different countries. Currently, we have some 30,000 installed valves in active oxygen service." Valmet also strives for sustainability in its own processes. Mr Azmi: "throughout the entire value chain, we recycle, repair and reuse our products and parts responsibly in line with circular economy initiatives. By designing and developing products that are long-lasting with a modular structure, we extend the life cycle and decrease our environmental impact. We provide a service stocking model for customers allowing us to place a repaired product back in the customer's production process to give it a new life in another solution." Valmet is actively contributing to the circular economy. When it comes to flow control solutions, as an example, recycled materials are used in the casting process whilst metal scrap from machining and processing is also recycled. Mr Azmi: "Within product design, modularity and reusability are key to extending the life cycle by easy repair or potential reuse. Also, by further enhancing seat technology for superior tightness, we help clients to limit energy losses via fugitive emissions in production processes."
Leveraging digitalization
Across the board, fulfilment in customer service is a top objective for Valmet. Mr Azmi: "my motivation comes from a deep sense of purpose and responsibility towards the company. I am driven to lead and guide the organization towards achieving its strategic goals, while creating an environment where the talented team can thrive. Additionally, we work on constant pursuit of growth and innovation, as we strive to identify new opportunities, stay ahead of the curve, and contribute to the overall success and impact of the organization. Providing an example, Mr Azmi recalls how a client recently reported challenges related to unexpected breakdowns, production losses, and inefficient spare parts inventory management. "Recognizing these issues, our team ran a remote analysis on data from ten separate positioners using the Valmet. Performance Monitoring (VPM) pilot program. By comparing this data to our thresholds and analyzing diagnostic information, several critical issues were identified. Based on these findings, we provided specific recommendations for each issue and offered a preventive maintenance program for critical valves, enabling the customer to plan for obsolescence and maintenance proactively."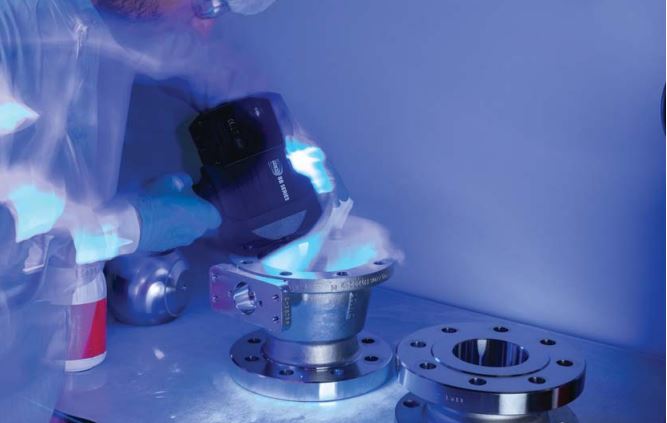 Understandably, the client was delighted with the improvement in plant uptime. Digitalization is however not simply a tool for problem-solving but can also be of merit in improving sustainability, says Mr Azmi. "The green transition is metal intensive, and the mining and metals industry needs to find ways to respond to ore depletion and the requirements to reduce greenhouse gas emissions. Simply put, the extraction of metals such as copper, gold, iron, nickel, etc, needs to be accomplished using less energy, less water and with far fewer fugitive emissions.
Our expanded offering of valves, pumps and services for mining, minerals and metallurgical applications is now more complete than ever."
We believe that digitalization is the solution.
With innovation and digitalization,
greater efficiencies and productivity are possible in these and other sectors." As to the future,
Mr
Azmi therefore
remains
optimistic and driven. "In common with all my Valmet colleagues, I am motivated by an internal work culture that fosters enthusiasm and inspired by opportunities to serve our customers directly and in turn
society as a whole
. There is no finer feeling than being part of a well-knit team which, in close liaison with clients, can deliver effective solutions to critical industry issues."
Text by David Sear
This article was originally published in Valve World India & Middle East Journal, July 2023