Valmet is a global leader in flow control solutions and services. As the Head of Asia Pacific Market Area, can you give us a brief description of Valmet in Asia Pacific?
We have 50 years of flow control experience in APAC region. Our first region office was setup in 1971 in Japan, followed by Singapore in 1983. We started ramping up footprint expansion in APAC since early 1990s. We have now 14 sales and services offices in APAC.
Over the years, Valmet Flow Control has developed a strong customer base and market position in various process industries in the region. Our Technology Centers are located in China and South Korea, and together with our channel partners, we serve customers in throughout APAC, including Greater China, SEA countries, South Korea, Japan, Australia and New Zealand.
During the past years, we have invested in developing both our R&D and manufacturing footprint in APAC. For example, we launched our second Technology Center in Jiaxing, China in July 2020. It'll further improve our service and delivery capabilities globally but also allow us to be closer to our customers and installed base in China. We are also developing sales and service capabilities through our channel partner network in APAC.
You have been with Valmet and its predecessors Metso and Neles since 2008. How has the transition to Neles been?
The minerals and flow control businesses were developed quite independently already prior the demerger. As focused flow control company, our strategy is built on our unique strengths, ensuring means to continue delivering even more intelligent, reliable solutions to serve our customer's needs.
As an independent company, we are more agile and able to better response to the dynamic market demand and allow us to reach outside our traditional industries/customers. For example, we have more resources to add new valve control products to our portfolio. We are actually rolling out new valve products which are designed with sustainability in focus. For example, with the next generation Neles NDXTM 2.0 intelligent valve controller we bring our sustainability and savings to the next level and improve the versatility and usability, while keeping our Neles reliability and robustness for our valve controller offering for the next decade.
Our upgraded, renowned butterfly valves, Neles NeldiscTM and Jamesbury Wafer-SphereTM, provide long-lasting tightness, low torque requirement and improved control of fugitive emissions, which all contribute in safer working environment, lower energy consumption and longer maintenance intervals through reliable performance.
What are your views on the current flow control market in Asia Pacific? In your opinion, which countries or industries in Asia Pacific will fare better than others in the market?
China is today and continues to be the biggest market in APAC but we also see positive trends across the region.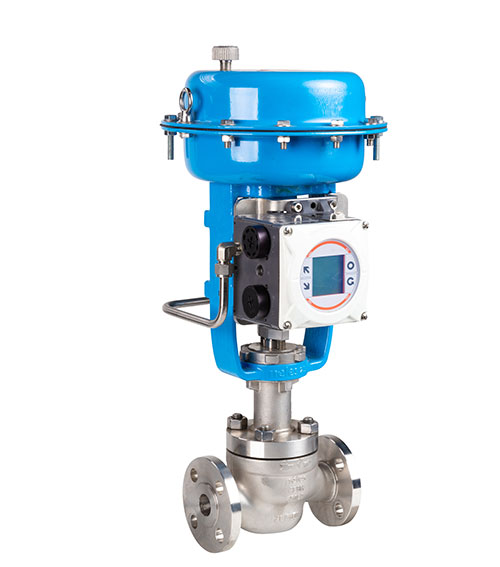 Small and inefficient pulp and paper plants are systematically being closed in China due to stricter environmental control, leaving behind capacity to be filled up. In the next few years, we are also expecting pulp and paper customers to invest in more efficient greenfield projects, upgrade and expansion to ensure more reliable, efficient and sustainable production. Increased use of packaging products will add to the demand as online buying has increased. In the new normal, this trend is not likely to reduce either.
China positions as the top producer of petrochemicals and investments driven by demand growth and support from the government are likely to continue. Many customers in countries across APAC look into reconfiguring their plants towards producing more petrochemicals rather than just fuels as demand for fuel has reduced during COVID-19 travelling restrictions.
Infrastructure development in many fast-developing countries in the region is also likely to drive the demand for mining and petrochemical products but also home appliances, automobiles and such goods, including electric vehicles.
Another process industry that is also becoming important in APAC is the Green Hydrogen. Electrolyser technologies, a carbon-free alternative, which involves the utilisation of electricity to produce hydrogen from water, primarily from non-hydro renewable generation sources. Although the current projects are largely pilots, green hydrogen could play an increasing role over the coming decade. The growth of green hydrogen in the APAC is expected to be driven by Japan and Australia, but there is also increasing support from China, South Korea, Singapore and New Zealand. Most of these markets have included hydrogen into their policy agenda.
The future of pulp and paper industry has been debated for years. How is the development in the industry visible in Neles' customers and business in Asia Pacific?
Consolidation has been a major factor in many segments of the industry. The bigger players are becoming bigger in their area of focus. Demand for graphic paper is declining due to digitalization, but the demand for packing for industrial and consumer, and tissue products will continue to grow. China, for example, firmly focuses on the main policy tool (e.g. setting quotas for carbon emission) to pursue its climate goals which is in the country's next five-year plan starting from 2021. The stronger industry players are expected to innovate and continue to embrace changes for future growth.
The traditional pulp and paper industry is also transforming towards bio-production. New commercial products like biochemicals, biofuels, bioenergy, play a key role in developing a commercially viable range of materials that will help replacing fossil fuels or microplastics. It's fair to say that the pulp and paper industry is becoming a forerunner in showing us how an industry can adapt and transform to improve environmental performance and profitability at the same time.
We've been active in developing solutions to support this transformation through improved process reliability achieved by our products but also through digital tools designed to help collect and utilize accurate data to choose right valves for the job and to improve process performance.
These changes, however, are placing new kinds of demands and regulations on producers in terms of process efficiency and reliability. We've been active in developing solutions to support this transformation through improved process reliability achieved by our products but also through digital tools designed to help collect and utilize accurate data to choose right valves for the job and to improve process performance.
The Covid-19 pandemic has caused uncertainties in almost all markets across the globe. How has the flow control market adapted to the new normal and what are measures taken by Valmet to ensure its relevance in the market during this challenging time?
If we look at this from APAC point of view, the feedback we get from our customers is that they are minimizing face-to-face physical meetings and increasing the use of online bidding tools. Customers are avoiding physical contacts as infection cases could shut down their operation. In many cases, all communication is done through telephone calls and virtual meetings.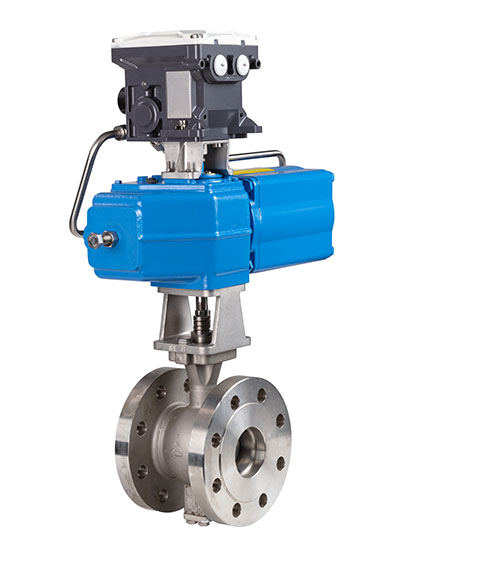 From the beginning of the pandemic, our priority has been to ensure safety of our employees, customers and partners. Early on, we implemented various measures to keep our factories up and running and to support our customers around the world. Having a truly global manufacturing and partner network was in a key role in managing COVID-related challenges, enabling us to ensure customer deliveries through restrictions and lockdowns. Our APAC operations were obviously impacted in the first stages and we were able to utilize learnings from there to mitigate the situation in factories and offices in other parts of the world, for example.
We also implemented new virtual ways of working together efficiently with our customers. Based on the customer feedback we were able to do so: Neles' Net Promoter Score of 38 in 2020 compares well with the peer flow control companies, and it was a significant improvement from previous year, in APAC and globally.
What type of projects have been commissioned to Neles in Asia Pacific? How are these projects significant to Neles' growth in the region?
2020 in general was a very good project year for Neles in APAC and globally. In second half of 2020, the APAC project activity in Pulp, Paper and bioproducts and in Chemicals and Oil & Gas was driven by the Chinese market. These projects make a solid base as we are gearing up for the growth. Our vast installed base is further supporting our Services and the customer Maintenance, Repair and Operations-driven businesses (MRO).
What will be the key areas for Neles to develop new product solutions to answer customer demand?
2021 is indeed an exciting year from the product perspective. We'll have some strategic launches in pipeline that are addressing key customer needs e.g. reducing emissions, optimizing cost of spare parts inventory and delivery lead times. We are also expanding diagnostic tools in smart product/systems for better predictive maintenance as well as performance tools to improve process optimization.
Last but not least, in your opinion, how do you see the future of the flow control market in the Asia Pacific region?
Our customer industries are contributing in keeping modern societies and infrastructures functional. Demand of materials is increasing and at the same time, regulations and strengthening global environmental consciousness builds demand for more reliable and better performing equipment.
Demand of materials is increasing and at the same time, regulations and strengthening global environmental consciousness builds demand for more reliable and better performing equipment.
In some industries, these trends drive more comprehensive industry renewal. Good example being our stronghold, pulp and paper industry that is transforming through changed demand in packaging or bio-based materials.
Usage of petrochemical products will continue to grow as demand from consumer of chemical product will increase. Main demand will come from China where the automobile and appliances markets are huge. China government emphasis of increasing domestic usage boost the demand for local produce. Environmental regulations, energy efficiency, cost optimization, and over-capacity of certain petrochemical products are immediate challenges faced by our customers. We expect our customers' needs for flow control products changing while they transform and innovate for more efficient and sustainable processes. This is where Neles can help: Our technologies and wide footprint will be able to promptly get the changing needs back to our R&D teams. In fact, the upcoming product launches are developed based on direct customer need.
Finally, we also touched on the green hydrogen market. This will become an important market also in APAC as many countries have already had green energy in their policy agenda, and Neles has both the technology and competence to expand in this market space.
This article was originally published in paperASIA magazine, May/June 2021 issue as Neles: Creating an Impact through Technology and Competence in Flow Control Solutions and Services.
Text originally published in 2021, and slightly updated in April 2022, due to the company name change to Valmet.