What is your background and career path at Valmet?
My name is Heikki Kärki, and I am an Industry Manager for the mining, metals & steel industries at Neles. I have worked my whole career in the industrial equipment business. I did various traineeships for Metso Flow Control (Neles) and Metso Paper (Valmet) already during my university studies between 2008 and 2013. After that, I worked for Normet Corporation, a mining equipment manufacturer, for about five years.
I joined Neles about three years ago with responsibility for growing our business in the mining, metals & steel industries. A bit over a year ago I moved to the United States, and I am based in Shrewsbury, Massachusetts.
Can you explain the importance of valves in mining, metals and steel processing?
The mining value chain can be divided into minerals processing and metals processing. Minerals processing covers the upstream process areas producing intermediate products – concentrates, typically in 10-30% metals content. After that, the concentrate is further refined in the downstream process areas, metals being the end products.
In minerals processing, there are a lot of applications related to slurry handling where solids contents are typically high; otherwise, the process conditions are non-demanding. In the downstream process areas, you start to see a lot of other applications in addition to slurries – typically utilities, such as steam, water, industrial gases and reagents, are fed to the process. Many process flow sheets include complex technologies and applications. These applications possess a lot of potential for Valmet to increase the safety and efficiency of our customers' operations with fit-for-purpose, high-quality flow control products and solutions.
Steel plants are typically huge industrial integrates with process areas related to iron making, steel making, casting and rolling operations. Oxygen and power plants are essential parts of the operation. Subsequently, the requirements for flow control are broad and sometimes complex. Industrial gases are very important throughout the whole process: coke gases, blast furnace gases and converter gases are the typical byproduct gases. Some or all of those are typically utilized as a source of energy. Oxygen, nitrogen, argon, and blowout and combustion air are all typical media flowing in the steel mill's pipelines. Neles has successfully helped the steel industry improve the production outputs and lower the total cost of ownership of their flow control products.
What kind of valve solutions does Valmet offer for the mining, metals & steel industries?
We offer a wide range of robust and reliable valve solutions for the mining, metals and steel industry. Our main product brands – Neles, Neles Easyflow™, Jamesbury™ and Flowrox™ – all include offerings that are very well suited for the metals & steel industries. For the less demanding process conditions, our customers find that Flowrox, Neles Easyflow and Jamesbury valves are typically the correct choices by providing all the necessary technical features along with competitive price and lead times. One of our strongest points is the most demanding applications, setting high requirements for flow control solution providers; more on that in the next section.
In which parts of the mining process do valves play the most important role?
When the discussion with a customer turns into the most critical valve installations in their process, it often means applications where any safety hazard is an absolute deal breaker or where process downtime costs hundreds of thousands of dollars a day. We at Valmet want to be certain to bring a dependable solution to the customer. Luckily, working with the most severe process conditions is one of our strongest points.
For instance, the autoclave process used mostly in gold and nickel refining is one of those application areas. High pressures, high temperatures, high solids contents and high acidity levels are all characteristics that our customers work with every day. Solids depositing into the pipelines and related process equipment are challenges that many of our customers face – and that's an area where we can help. Our valve solutions are designed to meet such demanding criteria. Whether it is, for example, for the slurry feed, slurry discharge, level control, vent lines or any of the utilities related to the process where our customer needs help, we always find a way to take the challenge and deliver a value-adding solution.

How do we partner with our mining customers? How will our customers benefit when choosing Valmet?
When choosing Valmet, our customers get to work with a team that keeps its promise and never walks away from a challenge.
I think partnering can mean various things with different customers and in different situations, but there are some common aspects to it: we really want to take our customers' perspectives and thoroughly understand the challenges that they have in their business. Partnering also means that our customers will see us putting a lot of time and effort into getting to the agreed end results. For example, as part of the cooperation with one of our metals refinery customers, we defined the plant's valve criticality based on various criteria and made commitments to deliver a needed product for the customer within a six-hour timeframe. When choosing Valmet, our customers get to work with a team that keeps its promise and never walks away from a challenge.
How do you see the future of the mining industry?
The macroeconomics of mining & metals are well supported by global megatrends. Due to urbanization, cities will continue growing in population – and that means metals for the construction sector will be in high demand. The battery industry, driven by the rise of electric vehicles, needs significant amount of metals that are used in battery manufacturing.
Increased requirements for sustainability and social responsibility mean that mining companies are under more pressure to improve their processes, decrease water usage and increase recycling. There is also pressure to make metal refining processing technologies cleaner. All the above will also impact the flow control decisions our customers make in their operations and many of the trends are favorable for our high-quality products.
How will Valmet answer the future needs of minerals and metals processing customers?
Our digital tools give our customers a complete view of how their process and valves are performing by monitoring condition and pinpointing underperformance before it causes downtime.
Our digital tools give our customers a complete view of how their process and valves are performing by monitoring condition and pinpointing underperformance before it causes downtime. We also support our customers in determining when and how to maintain valves, selecting spare parts, planning shutdowns, and seizing opportunities to improve valve and process performance. When working on greenfield projects and other larger capex projects with EPC companies, we use modern digital tools to cut the time it takes to deliver a quotation and to increase the quality of our proposal. As you can see, many digital tools are already implemented and the pace of onboarding new tools is expected grow.
What is so exciting about the mining, metals and steel industry?
When people who are not so accustomed to working with the mining and metals industry think about flow control for mining, they tend to picture a mine, a quarry or other "dry" processing methods. However, modern metals refineries resemble more of a complex chemical processing plant. That's where it gets interesting and exciting: all the related technology needed to extract the valuable metal from the ore and all the smart decisions needed to keep improving the plant's flow control.
Do you have a nice work memory to share with us?
During the ongoing pandemic I find myself missing all the face-to-face meetings and discussions with customers and my global colleagues. The last live meeting we had among our team was over a year ago; I am very much looking forward to the next one. Pre-pandemic, in December 2019, we had a very nice time with our team: we shared some learnings across different industry sectors, exchanged ideas on how to make a positive impact on the business, and we also spent some free time just hanging out. It is typical that the best ideas arise when a group of people from various backgrounds come together to work towards a common goal.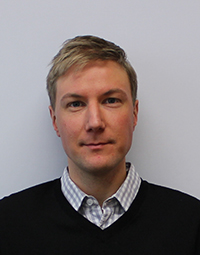 Heikki Kärki
Business Development Manager, FC P&S Business Management
heikki.karki@valmet.com
Read more:
Flow control solutions for the minerals and metals industry brochure
Flow control solutions for the steel industry brochure
Valves and pumps for mining, metals and steel industry
The text has been updated in April 2022, due to the company name change to Valmet.