Mar 9, 2022
Valmet received an order from Zhejiang Jingxing Paper Co., Ltd., aiming at improving the moisture profile for PM16.
Excellent results achieved
The installation was completed in the second half of 2021. Significant benefits were immediately realized. The moisture profile 2-sigma improved by more than 60%, and the sheet dryness increased by over 1.5%. The energy consumption level greatly decreased as a result.
'The steambox installation and commissioning were carried out according to the schedule. After putting the steambox into use, we realized its performance is very good. The moisture profile improved significantly, far beyond our expectations. The cooperation with the Valmet team was also very smooth during project execution. It was a good experience for us.' Mr. Fu Zhenzhong, Equipment Dept. Manager, Jingxing Paper.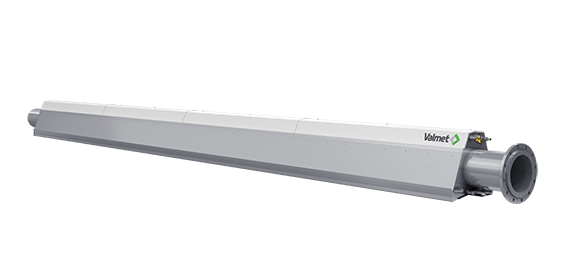 The Valmet IQ Steam Profiler is a multi-zone steambox system that provides unique profiling accuracy through its electromechanical actuator with position feedback. It features advanced steam injection technology that maximizes steam absorption efficiency and temperature increase to provide better dryness after the press section.
Working towards the same goal
The project execution was very smooth. Despite the pandemic restrictions with travel limitations and uncertainties, Valmet's project team managed to work according to the schedule and delivered on time. This was made possible by proactive and open communication both internally and externally.
'We are happy that our solution significantly improves Jingxing's end-product quality and energy consumption level. Valmet is committed not only to moving towards carbon neutral operation, but to also help our customers to achieve the same.' says Chen Bin, Project Manager, China, Automation, Valmet.
About Zhejiang Jingxing Paper Co., Ltd.
Founded in 1984, Jingxing Paper is one of the largest industrial papermaking enterprises and kraft paperboard manufacturers in China. The company is listed on the Shenzhen Stock Exchange. The company has an annual capacity of 1,500,000 tons of paper. Their main grades are kraft paper, white craft paper, high-strength corrugating medium, cardboard boxes and household paper products.