Apr 1, 2022
Laakirchen Papier was looking for ways to improve the web stability of their PM10 machine and to prepare it for future production increases. Thanks to Valmet's rebuild concept, they were quickly able to achieve their target to increase production speed.
Over the years, the production at Laakirchen Papier's PM10 gradually shifted towards lighter grammages, simultaneously striving for increasing production speeds. Eventually, the combination led to web runnability issues in the dryer section, such as instabilities of the paper web and its edges. To improve and stabilize the performance of PM10, Laakirchen Papier decided to opt for a Valmet rebuild concept.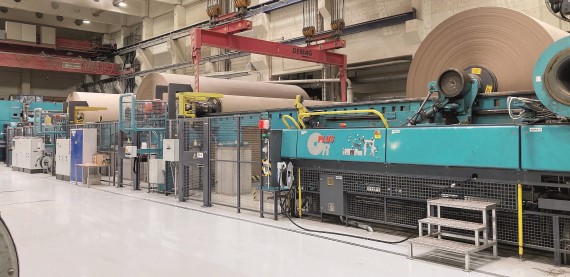 The delivery included new equipment as well as a comprehensive service and upgrade package for the existing runnability equipment.
"The project was initiated by the need to overcome the challenges in our production, but at the same time we saw it as a chance to prepare ourselves for future production increases. Valmet's excellent references and their continuous drive for technical development convinced us that the solution they proposed would meet our goals", says Jan Reibert, Production Manager PM10, Laakirchen Papier AG.
State-of-the-art technology level for web stabilization and tail-threading
To start with, PM10's existing Valmet Hirun Web Stabilizers 2E in the first dryer groups received thorough service and were upgraded to model 4E, which creates a significantly higher under pressure in the release zone of the web. Furthermore, dryer groups 3 and 4 were equipped with new Valmet Web Stabilizers SRE.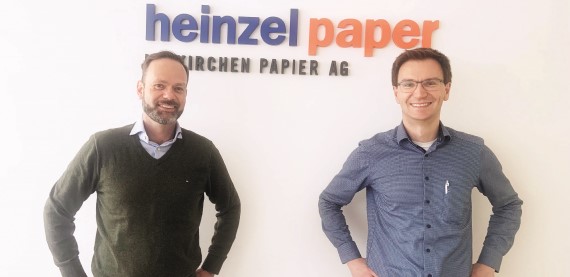 "When it comes to the performance of the machine or the quality of the products, Laakirchen Papier has set their goals very high. Both the upgrades and the new installations represent the latest state-of-the-art technology level for web stabilization and tail-threading", says Roland Banecki, Senior Product Sales Manager, Valmet.
In order to keep the performance of the web stabilizers on an excellent level, Valmet and Laakirchen agreed on regular services, comprising cleaning, alignment checks as well as inspection and replacement of performance parts when needed.
The target to increase the production speed was reached
As a result, the increased under pressure level of the web stabilizers led to an improved stability of the web and its edges. The mill's target to increase the production speed without increasing the web draw and the number of paper breaks was reached.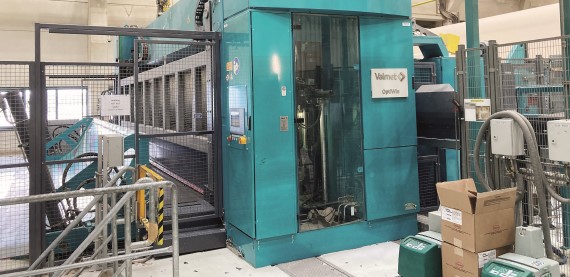 "The first tail threading with the new booster-pipes immediately showed a reduction in tail threading time. During production, only a very short optimization phase was necessary and shortly after, the improvement in runnability led to a lower level of breaks and, thus, to a higher speed", explains Reibert.
"In addition to state-of-the-art technical solutions, success is always about collaboration. We have worked closely together with Valmet for years, building mutual trust and open communication", Johann Stadlmayr, Project Manager, Laakirchen Papier AG adds.