Apr 15, 2019
The Finnish Ministry of Economic Affairs and Employment decided to build a new LNG terminal in Tornio, Finland, to promote sustainable economic growth. All the key processes of the terminal are controlled by Valmet DNA.
The demanding process of terminal operations is being controlled using the Valmet DNA automation and integrated information management system. Marko Kontio, Terminal Manager, explains: "Valmet DNA controls the main processes in the terminal: ship unloading, bunkering, storage management, truck loading, gas send-out and evaporator units. All the operational data we need comes from Valmet DNA, from where it can be transferred to other IT systems."
"The automation system provides us with several tailor-made reports. They are needed for regulators, for owners and for our own needs. We are able, for instance, to follow capacity utilization rates. We also have access to the automation system from our office," says Mika Kolehmainen, CEO, Manga LNG.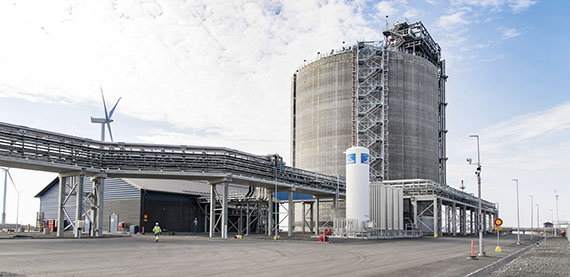 Start-up training
"The operators have received some formal training from Wärtsilä and Neste Jacobs. However, the best training happens during the startup," states Kontio. "Outcomes are better when you step right into using the automation system, with colleagues and Valmet's specialists around you – giving help or support if needed."
With the Valmet DNA personalized interface, every operator can select their own favorite process windows, creating a custom operating display.
Your own interface
With the Valmet DNA personalized interface, every operator can select their own favorite process windows, creating a custom desktop for their eyes only. Having all operations available in the same place streamlines the work.
"With four displays, you can bring up 16 windows. A lot of information is there at the same time," explains Jukka-Pekka Heiskanen, Operator at Wärtsilä. "Everybody seems to have their own ways of designing the windows and how many of them are used. This allows the system to do its best work, too."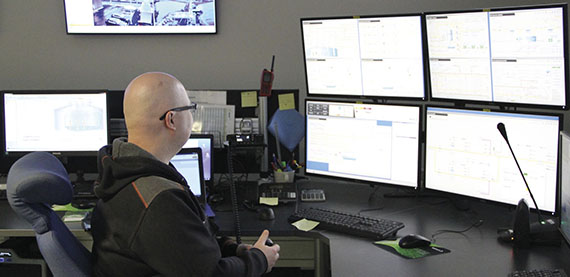 Track trends and events
All the operators and the terminal manager praise Valmet DNA Operate TEA – the trend and event archive, also called Time Machine. You can go back in history to an event, move forwards and backwards in time, and get a straightforward account of trends and events. By using the historical data, operators – and management as well – can learn to anticipate future events.
Another highly valued function is DNA Report, also called the diary. Onni Harri, Operator at the Manga LNG Terminal, says, "It is very useful that, when coming back after a few days off, you are able to look at those days, and read in DNA Report what happened while you were gone."
New gas for the future
The outlook for the future is good. Since the business is growing, more services are needed. Kolehmainen expects plant volumes to grow quickly in 2019.
"We already have to consider how to serve our growing customer base even better and faster in the future. Until now, LNG has not been available in this region. More and more companies are now aware of this new sustainable gas, and they are re-thinking the possibilities of using it. This will certainly change the patterns here in the north. Marine traffic will need gas, and the industry is switching more and more to LNG."
TEXT: Soili Städter
PHOTOS: Gasum
Article published in Forward magazine 1/2019.