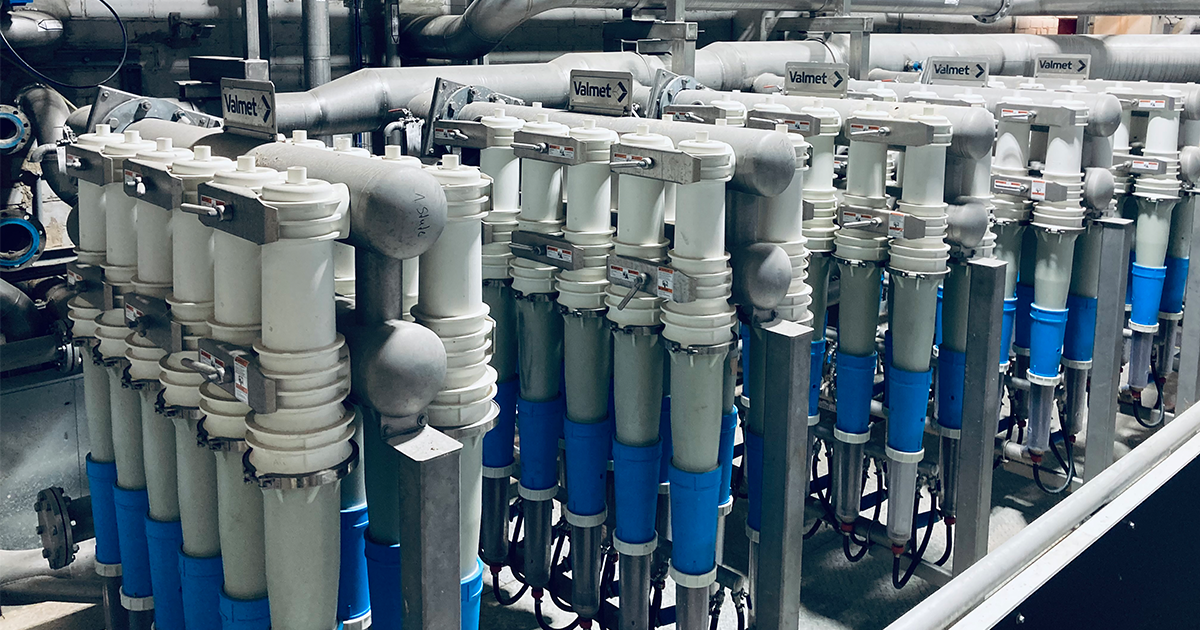 Low consistency hydrocyclones
Low consistency cleaning involves the removal of fine debris such as sand, ink, specks of bark, wax or pieces of Styrofoam. The typical low-density hydrocyclone operates at 1% consistency and is available in different configurations depending on the specific gravity of the unwanted particles. Valmet low consistency hydrocyclone technology is available in forward hydrocyclones, reverse flow hydrocyclones, parallel flow hydrocyclones, combination hydrocyclones.
As the OEM for legacy hydrocyclone brands such as Albia®, GLV®, and Celleco®, Valmet has the proven systems, parts, service, and expertise to keep your cleaning performance moving forward – no matter what the application.
Valmet Twister Hydrocyclone
An optimal solution for high-consistency, high-demand hydrocyclone applications. Operating at up to 2% consistency, this two-stage hydrocyclone features three forward hydrocyclones in one, single unit. Valmet Twister Hydrocyclone features Mid-cone Dilution Technology and delivers energy savings with lower applied energy and lower reject rates than conventional Hydrocyclones.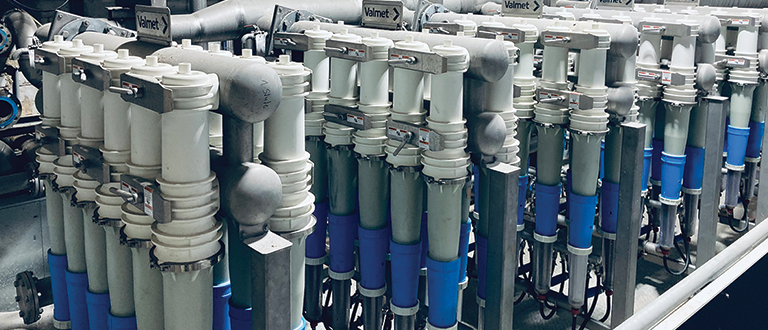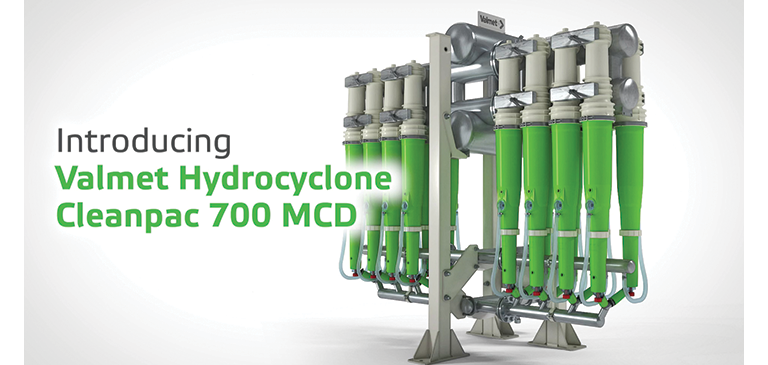 Valmet Hydrocyclone Cleanpac 700 MCD
The Valmet Hydrocyclone Cleanpac 700 MCD combines two-stage cleaning and mid-cone dilution technology with the runnability of a proven G-Chamber inclined outlet. The result is a design that effectively removes a broad range of contaminants commonly found in pulp streams such as: sand, grit, metal and other materials.

Valmet Hydrocyclone Cleanpac 700
High-efficiency solution that removes both lightweight and heavyweight contaminants in one, energy-efficient hydrocyclone. Valmet Hydrocyclone Cleanpac 700 is designed for high-yield pulps, paper machine applications, and cleaning of recycled fibers. Featuring a satellite system concept with a unique inlet head design, Valmet Hydrocyclone Cleanpac 700 offers configuration flexibility. Also available as a combination cleaner known as Valmet Hydrocyclone Cleanpac 700 LD.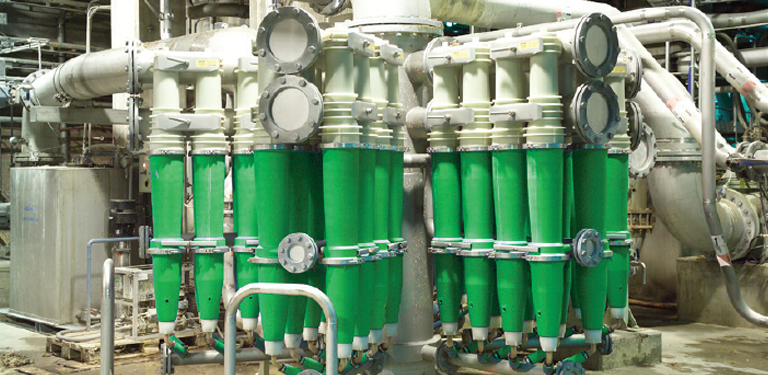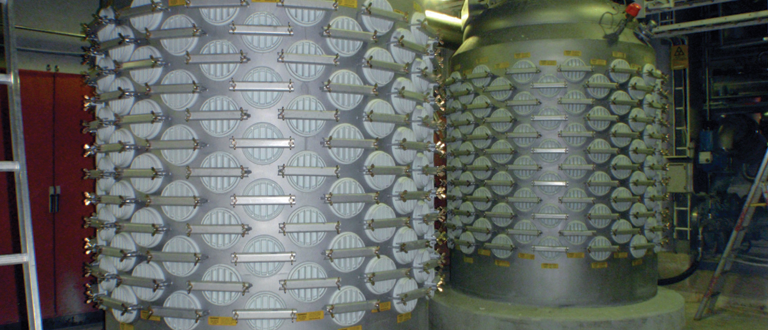 Valmet Hydrocyclone TRP 90
A high-performance hydrocyclone designed for cleaning of bleached and semi-bleached kraft pulp, dissolving pulp or removal of mini-shives. It is also commonly used in waste paper deinking systems. Valmet Hydrocyclone TRP 90 is flexible, interoperable with Valmet Hydrocyclone Cleanpac 270 systems and can operate on Forward, Reverse, Thickening or Fractionation applications.

Valmet Hydrocyclone A500
Featuring a turbo inlet head that helps reduce fiber losses and minimize the energy load, this hydrocyclone alternative is rooted in the legacy of Albia® hydrocyclone technology. Valmet Hydrocyclone A500 was formerly known across the industry as the Albia® 500 Hydrocyclone.