Doctor blades for all applications and demands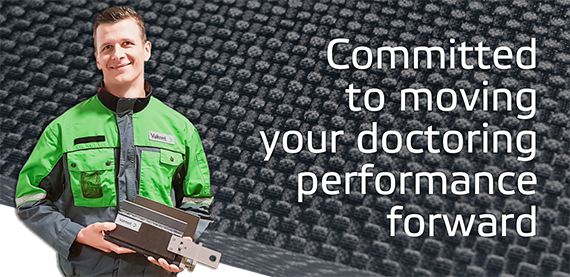 Valmet offers a comprehensive range of doctor blades for all types of machine positions and process needs. The continuous testing of blade materials and development of blades ensures the reliability and high quality of our doctor blades.
Our newest addition to the doctor blade portfolio is the Valmet Doctor Blade Carbon VT*. This doctor blades are the result of hundreds of hours in testing equipment, laboratory tests and successful paper machine trials.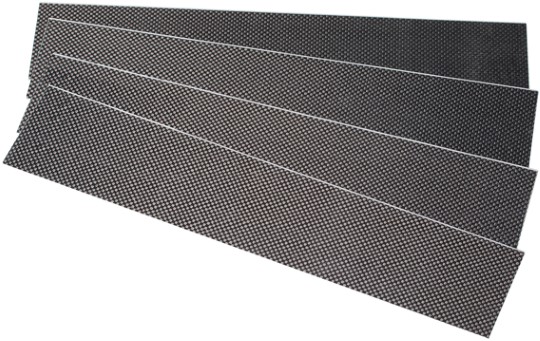 Valmet Doctor Blade Carbon VT gives the best combination of cost efficiency and functionality in all paper and board grades and doctoring positions.
All our blades are ranged according to their functionality. Economy range blades are designed to meet today's quality demands at competitive prices. Doctor blades in the Durability range are designed for maximum blade lifetime. The Performance range includes blades with specific superior features like low friction, high heat resistance or effective cleaning properties.
Doctor blades for all applications and demands:
Carbon fiber blades for all process needs – for longer useful lives and lower energy costs
Specialized carbon fiber blades for roll surface tending– to extend the useful life of roll covers
Fiberglass blades – for cost-effective doctoring
Carbide coated blades for press rolls and corrosive application in the dryer
Ceramic coated blades for after coater dryers
All conventional blade materials for customer-specific needs
*earlier known as ValTech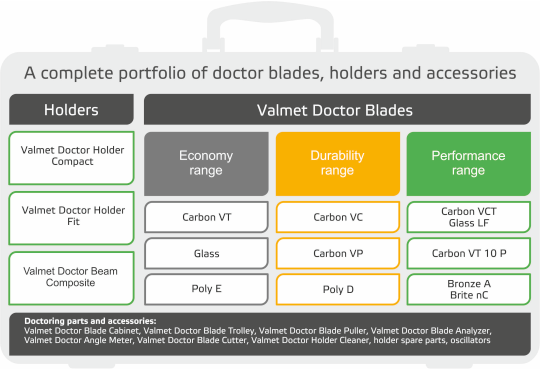 ARTICLES



Save costs by optimizing water removal
Water removal at the forming or press section is significantly cheaper than at the dryer section. Since removing one liter of water from the sheet at the dryer section costs five times more than at the press section, it pays to optimize dewatering at an early stage.