OptiAir Hood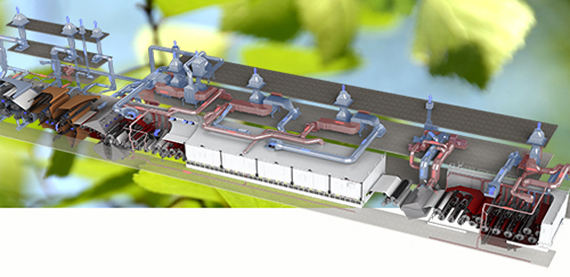 High humidity energy efficient hood for stable drying conditions
Valmet's OptiAir Hood is much more than an enclosure over the dryer section. It combines systems for ventilation, runnability and heat recovery, thus providing excellent tools for controlling drying performance and maintaining energy efficiency.
OptiAir Hood is part of OptiAir process ventilation family and important part of creating energy efficient and stable drying conditions. OptiAir process ventilation offers complete control of energy and air flows in paper and board machines.

OptiAir Hood
gives a controlled and stable environment for the drying process and improves the runnability of the machine
enables efficient control of process ventilation and energy recovery from the exhausted air and water
improves working environment in the machine room by efficient sound attenuation and heat insulation

Read more about OptiTM for papermakers - Valmet's solutions for paper and board making lines.