Valmet Peroxide Residual Measurement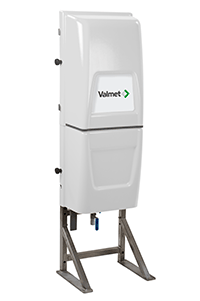 The measurement concept designed in Valmet Peroxide Residual Measurement (Valmet Polarox5 FP) utilizes the proven method, in a new innovative way: it measures both total peroxide residual and OOH– ion residual and thus reveals more intimate information of the process conditions.
Features
The main handicaps of current peroxide stage controls, peroxide over charging caused by low pH or caustic overdosing due to high pH, can be now avoided by measuring total peroxide and OOH– ion ratio online. Based on the enhanced measurement capacity of Valmet Polarox5 FP, new P-stage control concepts can be implemented for best achievable final brightness target with the optimal caustic and peroxide charges.
Benefits
Unique measurement
Both active and total peroxide
Easy and safe installation and start-up