Pulp and Energy business line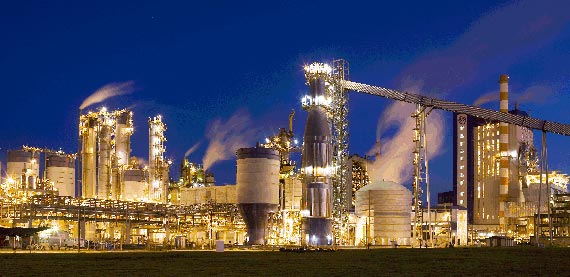 The business line's products can be divided into three main categories: pulp production, energy production and biomass conversion technologies.
Pulp production:
Valmet supplies solutions ranging from entire pulping lines to individual production machines and equipment for chemical and mechanical pulp production. Pulp is mainly used as a raw material to manufacture various paper grades, including board, tissue and printing paper. It is also used for other applications such as viscose and hygiene products.
Our pulp business customers include mechanical and chemical pulp producers as well as companies in the panelboard industry. In recent years, most of the new projects have been in South America or Asia.
The machinery used in the pulping process can generally be divided into separate process islands (i.e. the equipment for the different stages of the pulp production line). Valmet provides technologies for all stages of the process. Our offerings range from supplying or rebuilding a single piece of equipment or process island to supplying an entire plant.
Energy production:
Valmet is a leading global supplier of biomass-based heat and power generation solutions. The company is also a frontrunner in fluidized bed boilers for power plants, primarily for the combustion of biomass and also selectively, coal and other fuels. Valmet also supplies small scale, complete heat and power plants.
Customers of our energy business are municipalities, utilities and companies in the energy, process, pulp and paper industries. The main markets are currently the Nordic Countries as well as the rest of EMEA. The energy business has also entered into contracts selectively in other areas.
Valmet's energy products include boilers (fluidized bed boilers and boiler plants for the combustion of biomass, sorted waste, recycled fuel and coal, modularized power and heating plants, oil and gas boilers), environmental protection systems (air quality control systems for the pulp, paper and power generation industries) and rebuilds.
Biomass conversion technologies:
Biomass is becoming increasingly important as a raw material across several industry sectors. Valmet has a long track record in converting biomass into renewable energy and recyclable products such as paper, pulp, board and tissue. The development and commercialization of new biomass conversion technologies are expected to offer Valmet new growth opportunities.
Valmet has already taken significant steps in commercializing new biomass conversion technologies in recent years. Examples are lignin recovery technology (LignoBoostTM), pyrolysis technology to produce bio oil and indirect biomass gasification into bio-methane, which can be used as a replacement for natural gas.