Wuxi service center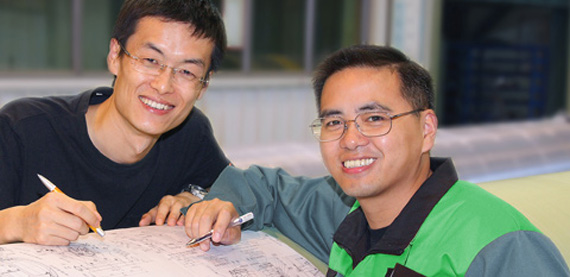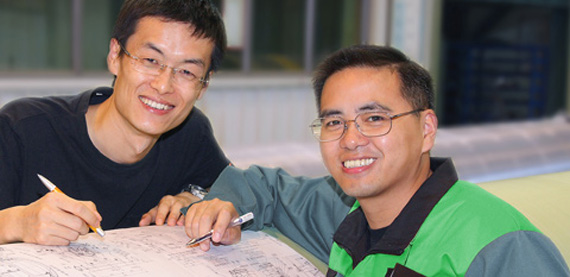 Being the first Valmet service establishment in China, and with more than 180 employees, Wuxi offers full-scale roll services, a wide range of maintenance cooperation programs, process support services as well as spare and wear part services.
With an extension to the center completed in 2007, the Wuxi roll service capacity has doubled and the center now supports an increasing customer base faster and even more flexibly.
Maintenance cooperation programs
Process and maintenance support
Roll maintenance for all types of rolls
Composite covers
Polyurethane covers
Rubber covers
Hard coating and release treatment
Doctor blades, blade holders, coater blades, suction roll seals etc.
Address:
Wuxi service center, Valmet China
2, Hanjiang Road, Wuxi
New District
214028 Wuxi, Jiangsu, CHINA
Tel: +86 510 8522 5939
Fax: +86 510 8522 5940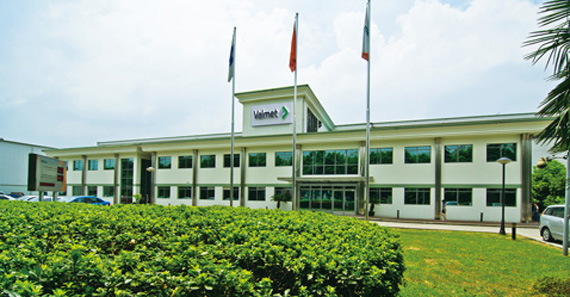 Customized winder service at Stora Enso Huatai
The quality of customer rolls is greatly influenced by the winder. One mill that has benefited considerably from Valmet's on-time preventive maintenance solutions and professional mill site services is Stora Enso Huatai.