Customer case:
Testliner quality improved at Dongguan Huangchong Yinzhou Paper
Having the mindset for continuous improvement, the management team of Yinzhou decided that the linerboard quality in Dongguan's PM1 and PM2 needed a boost. They had frequent customer complaints regarding the evenness and CD profiles of their test liner, so they decided to replace the headbox on both machines and invest in modern quality control system. The ambition of keeping their production assets in top condition has proven to be beneficial: higher production efficiency gained means lower costs, and improved paper quality has increased their sales and prices.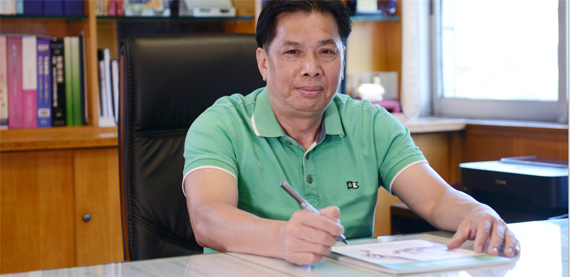 Good partner is very important. The results of the project show that our decision to choose Valmet as our partners was very wise. With the advanced equipment provided by Valmet, the quality of our products improved significantly, which makes it possible to raise the price of our products.
Summary
Location
Dongguan Huangchong Yinzhou Paper in China
Customer challenge
Frequent customer complaints regarding the evenness and CD profiles of their test liner.
Solution

The solution for improved end product quality was two Valmet's OptiFlo dilution headboxes and two sets of advanced QCS control system with Valmet IQ scanners and profilers.

A new headbox was installed for the bottom ply of the 3-ply linerboard machine, on both PM1 and PM2.

Results

Significantly reduced CD profile variation
Fewer breaks
Less steam consumed
Lower raw material costs as new headboxes can produce the same quality with lower quality fibers, but much higher yield

Keywords

Board and paper, Automation, China, Rebuilds