Customer case:
SCA Ortviken's paper machine PM 5 is breaking production records with a new Valmet IQ Slice Profiler system
SCA Ortviken in Sweden, a producer of coated and uncoated publication papers, needed to modernize the end-of-life slice control on the headbox of its paper machine PM 5. As the existing slice control was a 17-year-old Valmet Jetmatic system, it was natural to look at upgrading it to a Valmet IQ Slice Profiler.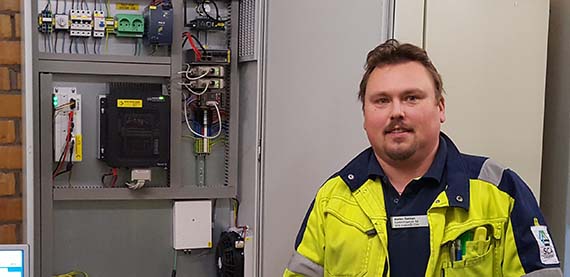 The installation was easier than expected, and the startup went smoothly. Our new IQ Slice Profiler gives us a quicker response than before. To be on the safe side, we made sure to have the possibility of a remote connection and service from Valmet, but we haven't needed them, as everything has run without any problems.
Summary
Location
SCA Ortviken in Sweden
Customer challenge
The existing slice control was a 17-year-old Valmet Jetmatic system. It was getting increasingly difficult to get spares, so replacement was the only option. SCA Ortviken wanted a stable solution with minimal maintenance requirements that would last for many years
Solution

IQ Slice Profiler for better runnability during coating and converting.

Support at all times through service agreement.

Results
IQ Slice Profiler gives a quicker response than before and SCA Ortviken has broken production records several times since installation.
Keywords
Board & Paper, Valmet IQ, Upgrade, Sweden