Roll Maintenance School Course Overview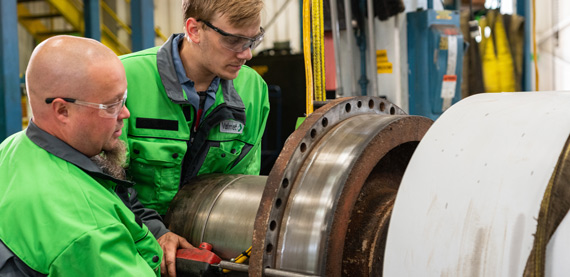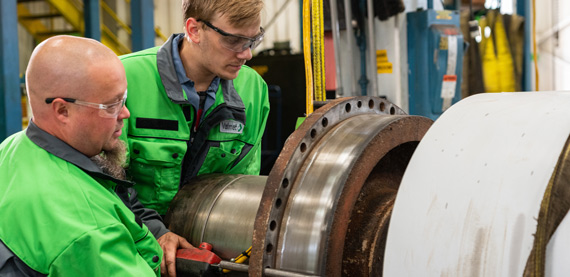 Valmet course leaders, David Williams and Paul Delicati, have many decades
of experience in the covering and maintenance of rolls to these sessions. This program is designed to involve participants by including demonstrations, hands-on activities, and problem-solving exercises to the program.
As courses are not limited to lectures, this provides an opportunity to exchange ideas with maintenance people from around the world. Seize the opportunity to network with your peers during many focus group discussions. Take advantage of having Valmet's on-site Process Services experts to answer your most difficult questions. These questions can also be used in problem-solving exercises. Instructors are available for one-on-one discussion of specific maintenance problems.
To compliment this program, participants will have the chance to put theory into practice through demonstrations and hands-on activities. Additionally, participants should take advantage of the chance to speak with Valmet's hands-on Roll Covering and Repair personnel.