Screw drainer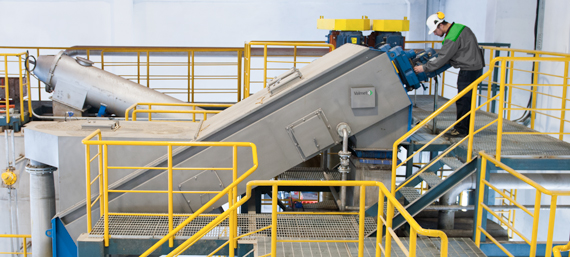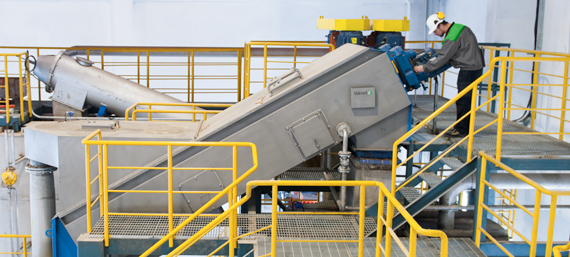 A screw drainer is designed to drain the circulating wash water from the washed chips prior to entering the impregnation or primary refining system.
Each screw lifts the chips up to an inclined screen that separates sand, sawdust, bark particles and water from the forward moving chips. Flushing water is added at the top to rinse any remaining sand from the chips that are successively dewatered in the upper zone of the drainer.
The screw drainer consists of a housing with chip/water inlet, chip outlet, a screen around the screw and a water outlet. The screw shafts are equipped with replaceable shaft ends, journaled by grease-lubricated bearings. Each shaft is driven by an AC-motor via a shaft mounted gear reducer.