White liquor oxidation system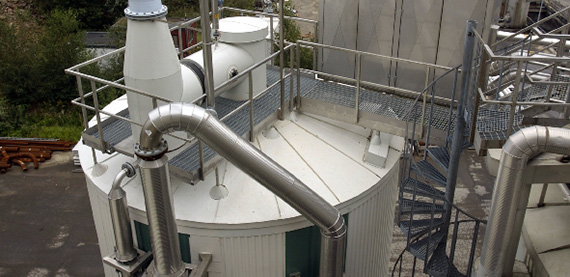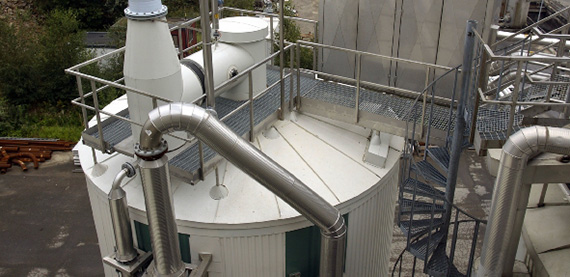 The purpose of white liquor oxidation is to improve the Na/S balance of the Kraft process by replacing make-up caustic with internally generated alkali.
Valmet offers two well proven and efficient alternatives, an air based oxidation system for production of partially oxidized white liquor for oxygen delignification and an oxygen based system for production of fully oxidized white liquor for bleaching and oxygen delignification. Oxidized white liquor can also be applied for many gas scrubbing applications.
Air based system
With the air-based system, oxidation takes place in a multi-stage reactor. The air is fed to the reactors from a rotary air blower. Primarily, partial oxidation takes place and the sulfide is converted into thiosulfate. The cost of operation is low as atmospheric air is used to supply the required oxygen. This process is highly suitable if the main target is the elimination of sulfide.
Sulfide conversion to thiosulfate: 97-98 %.
Oxygen based system
In the oxygen based process oxidation is carried out in pressurized loop reactors. High efficiency jet mixers secure that the liquid phase is saturated with oxygen at all times.
This technology provides good environment for high reaction rate for the conversion of sulfide to sulfate – an inert compound that will not be further oxidized in downstream processes.
Sulfide conversion into thiosulfate: 98–99 %
Sulfide conversion into sulfate: up tp 60 %