The new OptiConcept M board production line continues to build Shanying Huazhong's competitive advantage through its reliability, cost-effectiveness and high level of automation. Even in these challenging Covid-19 times, the machine's operations have continued smoothly with remote support.
Four years ago, Shanying International began building the Shanying Huazhong paper mill at Jingzhou with the aim of serving the Central China market. The plan was to construct a mill using 100 percent wastepaper as raw material, with a production of more than 2.2 million tonnes per year.
OptiConcept M – a high level of reliability and automation
Shanying Huazhong's BM21 was successfully launched for the production of high-strength boxboard at the end of 2019. The BM21 is an OptiConcept M modular production line. It was first launched in 2010 and has since won the favor of many paper mills thanks to its compact, energy-saving and highly automated features.
The BM21's reliability and automation really surprised me.
"The BM21's reliability and automation really surprised me. It's such a huge and complex system, but all the parts are linked by its well-ordered machine control system," says Feng Junxian, the General Manager of Shanying Huazhong. "I believe this production line can achieve autonomy with a minimal requirement for manual intervention and the automation of manual data analysis. Coupled with the auxiliary automated testing system, it further enhances control and management so that problems with the paper machine can be predicted, automatically analyzed and quickly resolved. The result is that production is incredibly stable, and unexpected incidents are rare."
Mr. Feng also recalls a detail that made a deep impression on him when he was on site: "On the third day of the machine start-up, I went to take some photos. The entire scene was clean and orderly, as if stable production had already been achieved. Such a situation would have taken at least three months to achieve in the previous projects I've worked on.
"What's more, aside from the advantage of operational stability, the paper machine's control system has also greatly improved the working environment at the paper mill, reducing labor intensity for operational staff. In other words, onsite operators became technical managers, largely meeting this new generation's job requirements. As everyone knows, Huazhong paper mill started from scratch, and many of our employees are recruited locally, with hardly any experience of paper mill work. So sourcing paper machines that are easy to operate is of particular importance to us. This machine meets our expectations."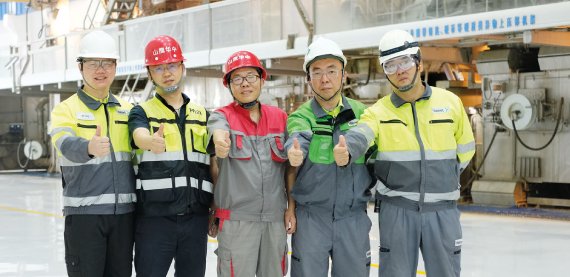 Remote support helps secure the continuation of operations
"The production line had just started up when the ­Covid-19 outbreak happened. Travel was affected, and there was no way for overseas experts to visit the site. As a result, the optimization of the BM21 machine was completed by local engineers working on site in cooperation with Valmet's foreign technical experts, who provided remote assistance," explains Mr. Feng. At the same time, the BM22 rewinding start-up and trial runs were completed with remote support.
"Such Industrial Internet applications and remote service methods are not the only adaptation to the ­pandemic's 'new normal'. They also reflect a future development trend in the pulp and paper industry," Mr. Feng concludes.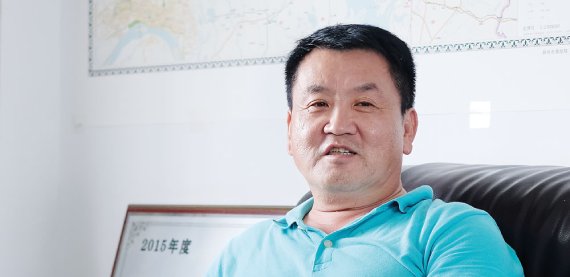 Stable production and quality
Weng Zejun, Deputy General Manager of Shanying Huazhong, confidently discusses BM21 product quality: "Our paper machine is very stable in both production and quality, despite the fact that our mix of raw materials has gone from the original plan of including a proportion of imported wastepaper to being made up of 100 percent domestic waste. The BM21 was only up and running for three hours when it started producing first-class products. I was able to experience what it's like to have a low-weight, high-speed paper machine. Valmet makes the best. Whether it's operational stability, energy use in production or product quality, their machines offer huge advantages."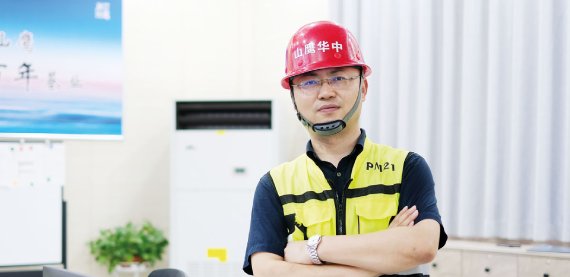 A perfect start-up curve
Mr. Weng talks with feeling about the cooperation on the BM21 project: "We worked together very closely for the duration of the project, and it went very smoothly. Both sides communicated actively, learning from each other and creating a perfect start-up curve. We learned a lot from the design of Valmet paper machines and their high degree of installation accuracy, as well as their high level of automation and the great logic of their automated controls."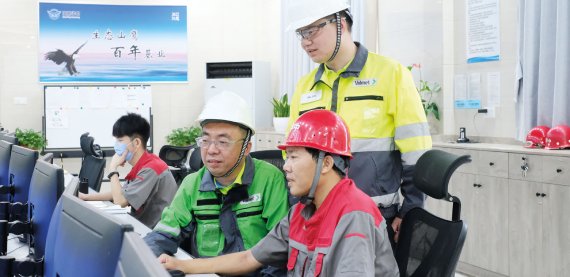 Advancing hand-in-hand
Cooperation between the Shanying Group and Valmet goes back many years. To date, Valmet has provided Shanying with nearly ten paper and board production lines – more than four million tonnes of annual production capacity. In addition, the cooperation has grown ever closer in recent years, from service agreements for daily operations and the development of Industrial Internet applications to the employment of new projects and technologies.
In September 2020, yet another OptiConcept M board machine BM23 was successfully started up, and Valmet-supplied waste boilers utilizing Valmet's circulating fluidized bed technology are scheduled to start up in November.
In October 2020, Valmet agreed to supply a new OptiConcept M container board making line with extensive package of automation to Shanying Paper, Guangdong at its Zhaoqing mill in China. The new board making line (PM 52) will produce kraft top liner grades and expand Shanying Paper's business to Guangdong area.
Text Sara Li