DREWSEN SPEZIALPAPIERE had a problem. Mill personnel had been reporting issues with final paper products and machine runnability had been declining. In short, their current cleaning system was struggling to keep pace and was in need of replacement.
As one of the longest-established paper manufacturers in Germany, DREWSEN SPEZIALPAPIERE has been producing paper since 1538. A manufacturer of a range of uncoated, wood-free specialty paper, Drewsen, and its 400 employees produce 160,000 tons of specialty paper on three paper machines annually at their location in Lachendorf, Germany.

Over the years the increasing speed of the paper machine caused their existing cleaner plant to become overrun. Depending on the pulp grade and sand content, the struggling paper machine had to be slowed down by 50-80 m/min to avoid final product issues. After learning about the concerns during a mill visit, Valmet immediately began working on a solution to increase pulp cleanliness while addressing the quality and runnability issues.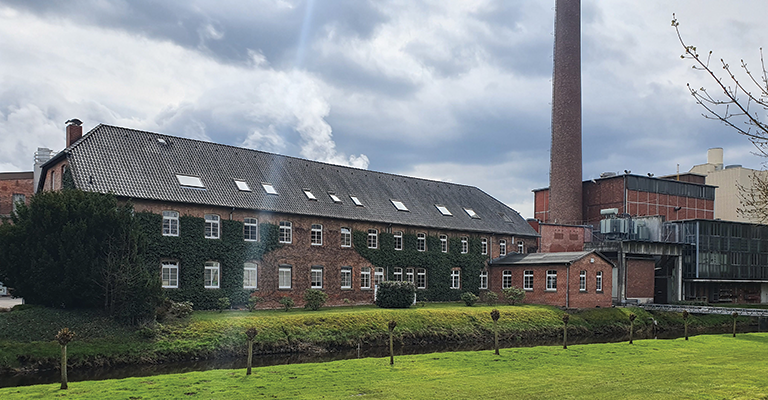 "Depending on the paper and pulp grade, more and more sand particles were left in the pulp after passing through the cleaners. Once the paper completed the drying process, the excess sand caused several paper defects including edge cracks, web breaks, light spots, and even small holes. As a result, the paper machine needed to be slowed down to reduce shrinkage," said Mill Contact, DREWSEN SPEZIALPAPIERE.
Relying on a legacy of trust – Valmet's Twister Cleaner & Service Solutions
As the original equipment manufacturer (OEM) for legacy hydrocyclone brands such as Albia®, GLV®, and Celleco®, Valmet has proven systems, parts, services, and expertise to keep a mill's cleaning performance moving forward. In the case of Drewsen, the optimal solution was a high-consistency, high-demand hydrocyclone that could perform in challenging applications.

The Valmet Twister Hydrocyclone was specifically identified as a replacement. With a 3" triple cone featuring an elongated Twin-Stage lower cone, the Valmet Twister Hydrocyclone has an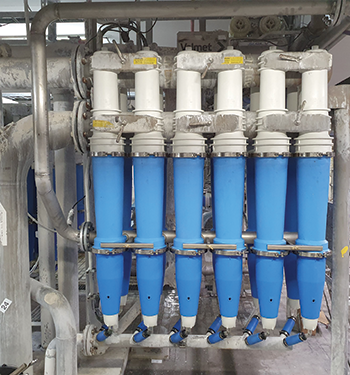 operational flow rate of 645 l/min at a 170 kPa pressure drop from feed to accepts. The cleaner also features Mid-Cone Dilution technology which delivers dilution water where the fiber consistency has increased and ultimately leads to more fibers moving through the accept. In total, forty (40) Twister cleaners were installed in the first stage and twelve (12) were installed in the second stage with eight CRC plugs being installed in the third stage of the cleaning plant.
"The Valmet Twister Hydrocyclone uses well-proven technology from our Valmet Hydrocyclone CLP 270 and CLP 700 cleaners. Due to its roots in proven technology and mid-cone dilution, it was the perfect choice to reduce the sand content and improve the cleaning plant in the DREWSEN SPEZIALPAPIERE mill", says Fernando Huerta Blanquez, Product Sales Manager, Valmet.

Start-up Advisory Services were also included in the cleaner plant delivery. The services package included on-site guidance from a Valmet field service technician to ensure a smooth start-up and operation. During the visit, the newly installed cleaner equipment was inspected, tested with water, then tested with pulp before ultimately being fine-tuned for optimal runnability.
Dealing with an everchanging environment
Arguably the biggest hurdle faced before, during, and after the installation process was the pandemic. When the project began, Germany had strict protocols and lockdowns in place that caused a reliance on technology, specifically virtual meetings. There were also challenges to face when working in the mill itself. Personnel had to observe strict social distancing guidelines and were required to wear location monitors to ensure a distance no less than 1,5 m. Fortunately, the Valmet team was more than prepared for the challenge.
Enhanced runnability, reduced pulp costs, and improved paper quality
Two performance guarantees were made to address sand removal, specifically, the removal of sand particles >100μm (microns) and sand particles >50μm. Prior to the new cleaner plant being installed, the number of paper defects at some grades reached greater than 350 / 10,000 m2. However, once the cleaner plant became operational, Valmet Twister Hydrocyclones improved pulp quality by reducing the number of defects by up to 95%! Additionally, the enhanced cleaning eliminated most sand particles that ended up in the final paper product. As a result, DREWSEN SPEZIALPAPIERE was able to produce an improved final paper product that was free from edge cracks and web breaks.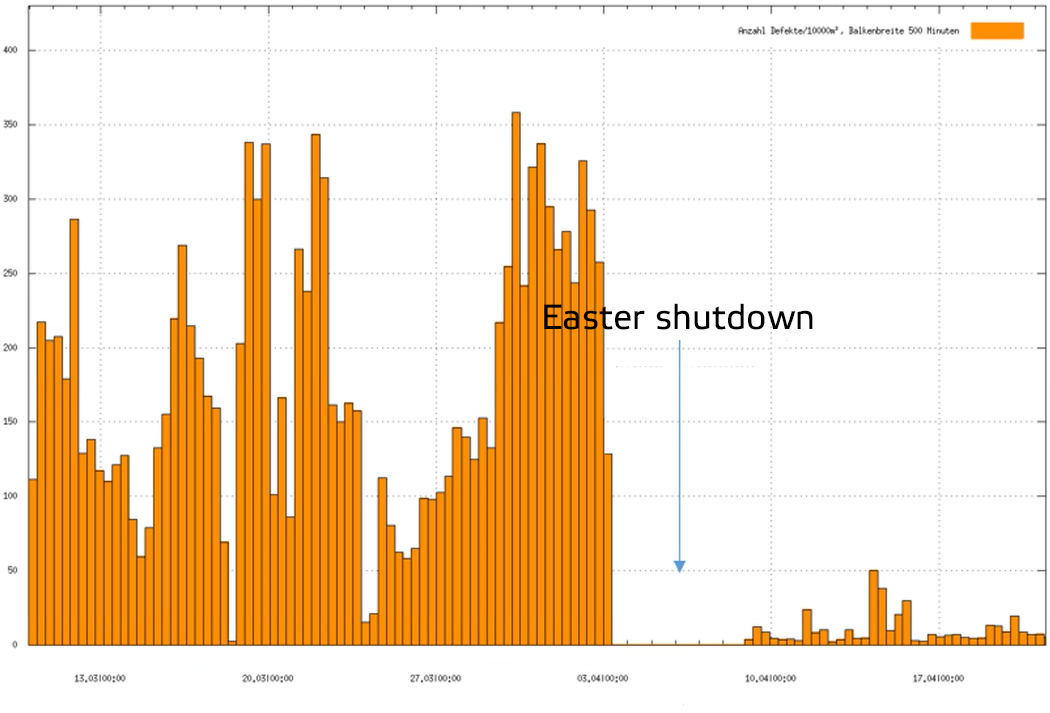 Paper machine runnability issues were also solved, allowing the paper machine to fun at full capacity. Previously, the overrun paper machine had to be slowed down up to 7% when working with certain pulp grades. Lastly, the mill was able to realize up-front savings when purchasing pulp. The enhanced cleaning abilities meant that the mill could purchase pulp without the need to consider sand content, while still achieving great results.
Edge cracks, web breaks, small holes, and runnability issues were causing problems for DREWSEN SPEZIALPAPIERE. By working with a trustworthy supplier who delivers as promised, DREWSEN SPEZIALPAPIERE and Valmet identified a customized solution to improve pulp quality and eliminate runnability concerns. The result is a mill with superior cleaning performance and piece of mind through lifetime equipment support.
"Despite factors that were out of our control, we seamlessly collaborated with Drewsen to deliver outstanding results that thoroughly impressed our customer," said Mikael Strömback, Process Technology Manager, Valmet.