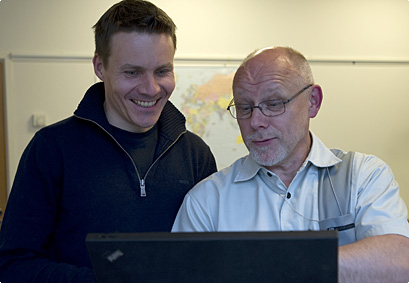 "Improving the working environment around a paper machine is important for many reasons. Firstly, it ensures safe and healthy working conditions for the staff," lists Jouni Juhala, a Product Safety Manager for Valmet*). "Secondly, it adds to employee motivation and commitment, and to the company's attractiveness as an employer."
The assessment of safety risks starts at an early stage – already on the drawing board. A group consisting of engineers and product safety specialists goes through the machine layout and draws up a detailed product safety analysis that covers all process equipment. Possible human risks involved in operating and maintaining the machine are also assessed by hazard type and risk level.
A safe working environment is the result of many different factors. Valmet's paper machine designs take a proactive approach to fulfilling the safety-at-work requirements of the European Machinery Directive and various other standards around the world.
"Our target is to make the operating environment as safe as possible and to minimize risks. For example, a minimum safety clearance of 850 mm is required for all cramped and dangerous spaces," Juhala points out.

In building a new machine or rebuilding an existing one, the machine supplier always also needs to consider how operators might misuse it. They may be accustomed to doing something in a way that is no longer safe in the new machine environment. "And this often involves changing the way operators think," Juhala continues.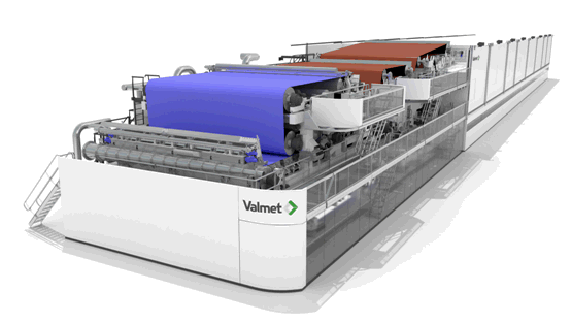 Good usability shows in production and paper quality
"Usability has traditionally not been at the top of engineers' priority lists. Nevertheless, Valmet has been a pioneer in industrial design since the early 1970s," says Industrial Design Manager Jussi Salojärvi. "Adding usability to a paper machine concept requires optimization and cooperation with the chief design engineers." Better usability means more production hours and more output. If a machine cannot be washed and maintained properly due to poor usability, it's the quality of the end product that suffers.
Walkways improve accessibility
Some of the greatest safety risks arise during machine assembly and maintenance when the walkways have not yet been installed or their handrails have been temporarily removed to improve access to the machine.
For example, in Valmet's new OptiConcept M modular papermaking line these risks are eliminated by introducing a brand new walkway approach. Firstly, there are now spacious walkways also on the drive side, which greatly improves accessibility and safety already at the assembly stage due to a new installation order. Secondly, all tending side walkways are on one level, eliminating the need of walking up and down stairs. This same new design improves accessibility and safety now also on the drive side. There is also no need to remove walkway parts during fabric changes or monthly maintenance procedures. "There are straight and spacious walkways, both vertically and horizontally. They provide a safe, pleasant working environment for the operators," Salojärvi explains.
Read the entire article:
Modern paper machine design and engineering: Innovations add safety and usability
*) Until Dec. 31, 2013, part of Metso Corporation